Live: Lalu's disqualification as MP to be decided later, says Speaker
The odds have stacked up steep against Rashtriya Janata Dal (RJD) chief Lalu Prasad Yadav, especially when Rahul Gandhi's unexpected outburst might just scuttle the one ordinance that could have saved his political career.
6:50 pm: Speaker says lalu's disqualification from Parliament will be considered 
Speaker Meira Kumar has said the disqualification of Lalu Prasad Yadav will be considered after the entire judgement by the court is received, reports PTI.
While the ordinance that would rescue convicted lawmakers stands set to be scrapped, Lalu's options are running close to empty with the RJD chief facing the prospect of a jail term that could be between four to seven years long.
5:00 pm: Rabri says she and sons will run party
In Patna, Prasad's wife and former Bihar Chief Minister Rabri Devi said they do not accept the verdict and she and her son would run the party in his absence "as Sonia Gandhi and Rahul Gandhi are guiding the Congress".
"We do not accept him (Prasad) as guilty,"Rabri, who remained inside her official residence at 10 Circular Road in the Bihar capital throughout the day told a section of the media a little after after the CBI court at Ranchi delivered its verdict.
3.50 pm: More problems for Lalu Prasad Yadav?
Reports have come in that the Congress might scrap the ordinance they forged against the SC ruling on convicted MPs and a decision will be taken on it by 2 October. Lalu Prasad Yadav's sentencing is slated to take place in 3 October.
The Union Cabinet is meeting on October 2 to take a call on possible withdrawal of the controversial Ordinance on convicted lawmakers, whose fate appears to have already been sealed after Rahul Gandhi's strong denunciation of the measure.
Government sources said today that a meeting of the Union Cabinet has been convened on October 2 to deliberate on the Ordinance that seeks to protect convicted lawmakers by circumventing a Supreme Court order.
Congress Vice President Rahul Gandhi has forced the Congress to have a relook at the Ordinance after he called it a "complete nonsense" and said that it should be "torn up and thrown away."
With inputs from PTI
3.28 pm: BJP takes on Congress, JD(U), RJD together at Bihar
It is not great secret that the BJP hasn't been able to make too many inroads into Bihar recently. In fact the Bihar unit is looking towards Modi to help them sink their teeth into the politics of the state. So with Lalu Prasad Yadav geeting convicted, the BJP has been presented with an excellent opportunity to deride all the major parties in the state. Calling the verdict 'Justice for Bihar', BJP spokesperson Rajiv Pratap Rudy congratulated Sushil Kumar Modi who filed the first PIL in the case and Ravi Sankar Prasad who fought the case initially.
Then he went on to take all the parties to the cleaners, saying that the RJD and JD(U) were both involved in the scam, given that Jagannath Mishra, a former Congress leader is now a prominent JD(U) leader. By pointing out the several parties involved in the scam, Rudy tried to hint that BJP might be an answer for Bihar. "Lalu had used the Congress to evade action against him, he had used the CBI to evade action against him, he had used the entire UPA to protect himself. However, justice has finally been delivered he said."
1:50 pm: Lalu's son says its a political conspiracy
One of Lalu's sons may have promised to go to a higher court and his other son is hinting at a sinister conspiracy behind the conviction.
He refused to commment on who would lead the party given the conviction.
"We are going to have a meeting and decide the way ahead," he told Times Now.
He also said his father had been falsely implicated in the scam and claimed that despite multiple CBI raids on their home, no money had ever been found.
"We have not got any money from this scam. You have to ask who got the money from it," he told the channel.
1:10 pm: CBI counsel says Lalu faces between four to seven years in jail
The CBI counsel, speaking to Times Now, said that Lalu is bound to get more than three years in jail.
"8 have been awarded three years of jail...Naturally, Lalu Prasad Yadav would get more than three years in jail but not more than seven years," he said.
As far as producing Lalu in court is concerned, the lawyer said that the arguments could be conducted over video conferencing or in person.
1:00 pm: Lalu's son hopes for justice from higher courts
Lalu's on Tejaswi was in court today and promised to challenge it in higher courts.
"We will appeal verdict in a higher court and we are sure our leader will be given justice," Tejaswi told reporters
12.40 pm: Lalu reaches Birsa Munda jail
According to news channel Times Now, Lalu Prasad Yadav has now reached the Birsa Munda Jail in Ranchi. Footage showed Lalu Yadav alighting from his car and walking into the jail compound.
12.10 pm: RJD points to BJP, JD(U) conspiracy; almost exonerates Congress
Either the RJD was well prepared for this or they are well-practiced in the process of running the party when Lalu Prasad Yadav is in jail, the party cleverly toed ally lines without even once blaming the Congress for their leader's plight.
A senior RJD leader told the media that it was a conspiracy hatched by the BJP and the JD(U) which has resulted in their leader's conviction and possible ouster from Lok Sabha.
"When the idea was mooted it got support from all parties. But when it reached the President for approval, it occurred to the BJP and JD(U) that Lalu Prasad ji will be the first to fall prey to this SC ruling. So, they immediately started creating a ruckus and opposing the Congress ordinance."
"In fact, the Congress hurriedly moved the ordinance so as to make sure that Lalu is protected," blurted out the leader, doing no great favour to the Congress' reputation.
Asked if Rahul Gandhi's intervention has made things difficult for Lalu, the leader said that he didn't want to comment on the Congress' internal matters.
On the other hand, Congress leader Ajay Maken continued to evade commenting like other Congress leaders. He said, "We will never come in the way of law. Then added, "What Rahul Gandhi said last day is the party's stand."
12.10 pm: Lalu leaves court, being taken to jail
Lalu Prasad Yadav was spotted leaving the CBI court and taking his own car to the jail. Yadav, predictably looking irritable and extremely upset told supporters and media people to back off before proceeding to his car without a single word. Though the other accused will be taken to the Birsa Munda Central Jail in police vehicles, Lalu chose to take his own car.
Following Yadav, his son Tejashwi was seen leaving the court and getting mobbed by the crowd outside. However, he too refused to speak or comment on the issue.
12.06 pm: Alert sounded across Bihar
Apprehending widespread violence, an alert had been sounded across Bihar prior to the announcement of the verdict.
"The police headquarters has alerted all the superintendents of police and asked them to keep a close watch after the court verdict on Lalu Prasad in the fodder scam case," a police official said.
According to police, alert was sounded following an intelligence report that Lalu's supporters, including RJD workers and leaders, would take to streets or go on rampage if court verdict went against him.
Additional security forces have been deployed in sensitive areas to check and control any attempt to create violence after the court verdict, police said.
From IANS
11.50 pm: Lalu still our leader, says RJD
RJD supporters present outside the Ranchi court told NDTV that Lalu Prasad Yadav continues to be their leader. They also confidently declared that the verdict against Yadav might not hold in a higher court.
According to reports, Lalu had made ample preparations before today's verdict. Apprehending a situation like the one in the past, Lalu has apparently briefed the party on its future course of action. While a predictable step would be to declare Rabri Devi the RJD president, sources say that his party might take this opportunity to field Tejashwi Yadav, Lalu's eldest son as the possible face of the party.
11.30 am: BJP lashes out at Congress
Rajiv Pratap Rudy of the BJP said that thought the decision was delayed for long, the CBI court's judgment in the Lalu Prasad Yadav case was welcome. "Congress has used the CBI to shield its allies, shield someone like Lalu Prasad Yadav, shield the UPA government. But the much-delayed judgment of the CBI court is welcome," he said.
Rashid Alvi, spokesperson for the Congress, expressed disappointment at the judgment. "This is not the right time to talk about alliances," he told reporters.
11.22 am: Sentencing will be done through video conferencing
A lawyer for the CBI told CNN IBN that seven, of the 45 accused, will face three years in jail and get a month's reprieve in form of bail. However, Lalu Prasad Yadav and Jagannath Mishra will be taken into custody and sent to jail immediately. Arguments over the quantum of punishment will be initiated tomorrow. On 3 October, the jailed convicts will be intimated about the sentences through video conferencing.
11.06 am: Lalu Prasad Yadav convicted in fodder scam case
Lalu Prasad Yadav and all the other accused in the fodder scam case, including Jagannath Mishra have been convicted in the fodder scam case. The quantum of punishment will be announced within on 3 October. Forty four other accused have also been convicted in the case. According to reports, the people who will be sentenced on October 3 will get no less than four years in jail and will not get a bail.
Lalu also faces immediate disqualification from Lok Sabha after being convicted in the 17-year-old fodder scam case.
10.22 am: Lalu Prasad Yadav reaches special CBI court in Ranchi
On reaching the court, Lalu momentarily goes back to being his own crowd-pleasing self. He is seen waving at the crowd and then make a gesture of assurance - all the time looking closed up and self absorbed. Heavy security has been deployed outside the CBI court and several policemen and paramilitary personnel has made the court out of bounds for even the media.
10.05 am: Lalu leaves for court
Lalu Prasad Yadav was seen leaving for the court amid tight security. Hundreds of supporters have gathered in front of his residence and are thronging the gates and the way to the car. Lalu's security personnel push through the crowd and help the RJD chief reach the car. He seemed mildly annoyed at being pushed around initially but kept mum refusing to speak to either his supporters or the media.
9.30 am: Will Bihar court verdict spell doom for Lalu's political career?
The odds have stacked up steep against Rashtriya Janata Dal (RJD) chief Lalu Prasad Yadav, especially when Rahul Gandhi's unexpected outburst might just scuttle the one ordinance that could have saved his political career. Following Congress vice-president Rahul Gandhi's outburst, there is every indication that the UPA will discard its ordinance aiming to allow convicted politicians to continue in office and continue to contest elections. This means Lalu, his stature already on the wane in Bihar with only three party MPs and a less than inspiring showing in the last Assembly polls as well, could find his days in Parliament numbered, for now at least, if convicted.
Also, at this time, it will be more rewarding for the Congress to team up with a BJP-singed JD(U) that Yadav whose clout on Bihar has been on a steady decline.
Lalu holds one of the three seats the party has in the Lok Sabha and the party's hold over the state has steadily slipped over the years. Given the scenario, Lalu met with Sonia Gandhi last week where he reportedly expressed his concerns over being convicted and following that the Congress sprung into action on the ordinance.
If Lalu Prasad Yadav is convicted in the fodder scam case, he will end up in jail for at least three years and his term can go up to maximum seven years. In that case, both the Lok Sabha elections in 2014 and the Bihar state assembly elections in 2015, will slip out of Lalu's hands and hurl his party down the path of near-extinction.
It is important to note here that except Lalu, the RJD has no leader of any prominence even in Bihar to take on the reins of the party. Talks about Lalu's sons entering politics have been doing the rounds but no concrete step has been taken in that direction. Therefore, with him out of the way, the party will struggle to retain the toe-hold it still has in Bihar.
The fodder scam, technically known as the animal husbandry department scam of Bihar, revolves around a series of fraudulent transactions in the department, totaling about Rs 950 crore. Around 54 of the 61 cases were transferred to Jharkhand, after it was created as a separate state from Bihar in November 2000. Different CBI courts have passed judgments in more than 43 cases. Lalu Prasad and Jagannath Mishra are accused in five cases.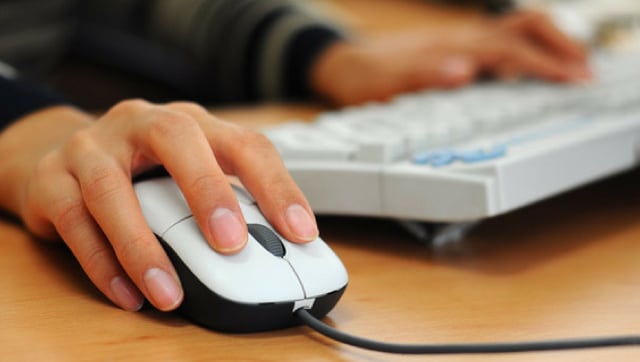 India
Conducted by Bihar Public Service Commission (BPSC), the hiring drive aims at filling 138 vacancies based in the Audit Directorate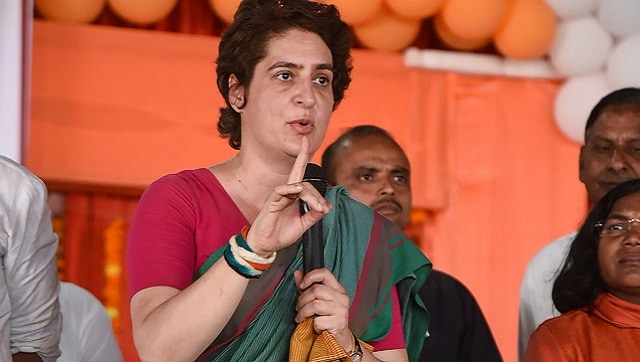 India
The Congress leader accused the Uttar Pradesh government of 'building its image while people are suffering unimaginably'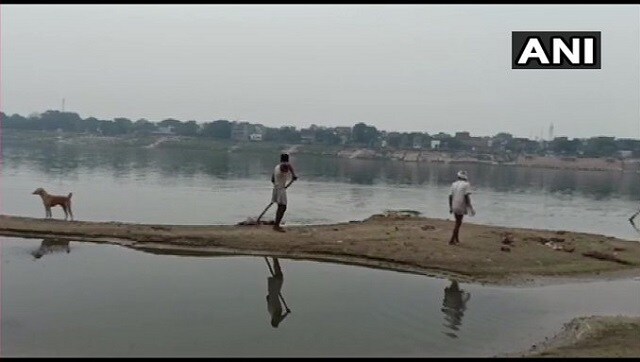 India
Some news channels claimed these were of COVID-19 patients from Bihar who might have been dumped by callous officials, state government strongly denied the same, asserting that none of the deceased was a local resident.