Live: Kejriwal apologises for not being able to meet all at Janata Darbar
Chief minister Arvind Kejriwal along with his entire cabinet will sit in front of the Delhi Secretariat on Saturday to hear the complaints of the people and try to redress them immediately. Follow live updates
3. 20 pm: Kejriwal apologises for not being able to meet everyone at Janata Darbar
In a press conference, the Delhi Chief Minister apologised for not being able to meet everyone at the Janata Darbar today. "I'm sorry that we were not able to attend to everyone today at the Janata Darbar. Next time we will hold it at the bigger place," he said.
"We didn't expect so many people to turn up," he added.
Kejriwal said he can't give the date of next Darbar and will decide with officers and then release it.
3. 00 pm:  Kejriwal welcomes former journalist Ashutosh to AAP
Arvind Kejriwal welcomes former IBN 7 journalist Ashutosh to Aam Aadmi Party and said that it was a proud moment for them.
In his first press conference after joining the party, Ashutosh said that his priority is not polls, but to work for the party. "After the fight for independence, this is the first time the country wants to bring change. I am thankful to Kejriwal for making me a part of it," he said.
12:22 pm: Somnath Bharti only minister still at AAP's Janata Darbar
Law Minister Somnath Bharti is the only minister still listening to people at Janata Darbar while all others have left. He says he will take people's issues to the concerned ministry.
11. 50 am: Kiran Bedi hits out at Kejriwal and his team
Former IPS officer Kiran Bedi hits out at Arvind Kejriwal and his team for addressing people from the rooftop of Delhi Secretariat. She tweets, "For god's sake, Arvind and Team, Secretariats are not run from Rooftops. Please take time to listen/absorb. And then take considered decisions."
Leadership which opts to preside over destiny of millions is for delivering with comprehensive understanding not learning at people's cost!

— Kiran Bedi (@thekiranbedi) January 11, 2014
Governance demands solid maturity of Governance+Administration which institutionalizes change Secretariat is meant for!Not Streets always!

— Kiran Bedi (@thekiranbedi) January 11, 2014
11:45 am: No Janata Darbar for the next 5 days, says Kejriwal
Arvind Kejriwal comes back to the Janata Darbar with Manish Sisodia. Addressing the people from the rooftop of Delhi Secretariat, the chief minister apologises for mismanagement. He says there will be no Janata Darbar for at least 5-6 days and left the venue.
11. 00 am: There could have been a stampede, says Kejriwal
Delhi Chief Minister Arvind Kejriwal said that he had to leave the Janata Darbar because of the chaos. "If i had not left, it could have led to a stampede like situation," he told reporters during a press briefing.
Kejriwal said that Janta Darbar will have to be better organised and that he may postpone it for a day or two.
"It was like a storm. People climbed on top of my table. So I had to leave," he said.
Kejriwal also pointed out that a large number of complainants who went to Janata Darbar were government employees.
10. 40 am: Kejriwal leaves Janta Darbar midway
Chief Minister Arvind Kejriwal has reportedly left the Janata Darbar midway due to huge crowd and chaos. However, other ministers continue to meet people.
Being pushed by the crowd, some people have also decided to leave the venue without any hope of meeting the Delhi Cabinet at Janata Darbar.
10.00 am:  People break barricades at Janata Darbar
The largest crowd is at the table where Chief Minister Arvind Kejriwal is sitting. There has been a swell in the number of people and the road is jam packed with people coming in with banners, posters and shouting slogans.
There is complete chaos at Janata Darbar. Some people have broken barricades in their eagerness to meet the CM and ministers.
9. 30 am:  Delhi Chief Minister Arvind Kejriwal arrives for Janata Darbar
Delhi Chief Minister Arvind Kejriwal along with his Cabinet ministers on Saturday will address grievances of the people at a Janata Darbar outside Delhi Secretariat. It is Kejriwal's first Janata Darbar after he assumed office. Kejriwal said the Delhi Cabinet will engage in this exercise every Saturday morning.
Security has been increased for the event and the road in front of the Secretariat has been closed till 11 am. One DCP, three ACPs, four inspectors, 50 odd Delhi policemen are being deployed. One company of Shashatra Seema Bal is also deployed.
9.00 am: AAP holds Janta Darbar outside Delhi secretariat
Chief minister Arvind Kejriwal along with his entire cabinet will sit in front of the Delhi Secretariat on Saturday to hear the complaints of the people and try to redress them immediately.
The entire stretch of road that goes from ITO towards Rajghat will be closed and barricades have been put up on the divider so that people can sit on one side of the road, while ministers will be sitting on the other side. The janata darbar is scheduled to start at 9.30am and will continue till 11.30am but it can be extended depending on the number of complaints.
On Friday, the chief minister had announced that the entire cabinet will sit in front of the Delhi Secretariat on Saturdays to receive grievances from people and efforts will be made to solve them immediately. On weekdays, one minister will receive grievances from the public.
"Public grievance is another major issue. It is a major issue for any government. It is the duty of every government to resolve those grievances. Public grievance is just a symptom, the disease lies somewhere else," said Kejriwal. Grievances will be segregated into five categories depending upon their urgencies. "The urgent cases related to school admission or admission to a hospital will be resolved on the spot. In the next category, ministers will mention the time frame to resolve the grievance.
"Those related to policy matters will require time. They will be forwarded to the respective ministers for their considerations, he said. The next category will be for taking suggestions from the public. A team will be formed to look into them and regularly put up best of the suggestions to the chief minister.
Another is miscellaneous category and the last is for those which are not related to the government, he added. Kejriwal had said that unlike previous governments, he will not go by the compliance reports filed by the officials but will ensure that the complainant is absolutely satisfied.
Find latest and upcoming tech gadgets online on Tech2 Gadgets. Get technology news, gadgets reviews & ratings. Popular gadgets including laptop, tablet and mobile specifications, features, prices, comparison.
India
AAP spokesperson Raghav Chadha, in a presser, said that the central govt derives sadistic pleasure by inflicting pain and misery on the people of Delhi and the elected govt of Delhi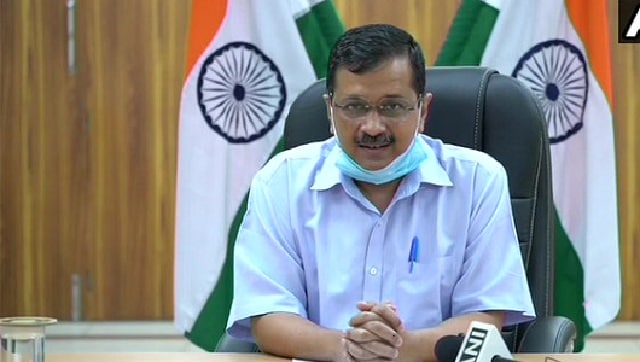 India
The chief minister said all beds in such hotels, which were attached to hospitals in the last few months, have been lying vacant for many days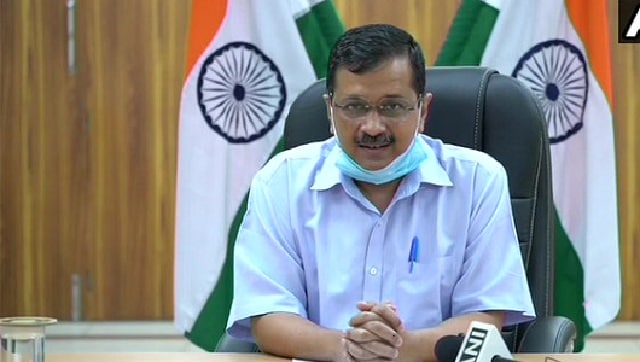 India
Hawkers will be allowed to operate from 10 am to 8 pm every day and will have to ensure social distancing, the chief minister said