Live: Did Narendra Modi just defend Maya Kodnani?
We will be live blogging parts of the interview, possibly his last before the polls, where Modi is expected to tackle a range of contentious issues.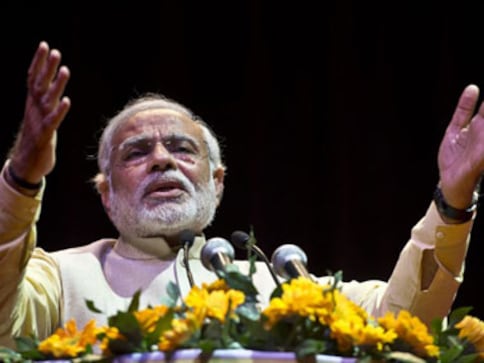 10.25 pm: Modi doesn't hate the Gandhis
When reminded of his jibes about Sonia Gandhi's health and Rahul Gandhi, Modi said that his statements were completely misconstrued. "I was shocked. I said that with the utmost concern. I was the first one to send a bouquet to Sonia Gandhi... and they said such nasty things about me. I said that Rahul should take over because she is unwell. And I didn't say that in jest," said Modi.
9.43 pm: Modi has a new best friend - Supreme Court that is
Modi fell back on the Supreme Court on at least three different occasions - to define Hinduism, to defend himself and the Gujarat government on the riots, to talk about Snoopgate.
Arnab: Why does your manifesto say that India will be home to just persecuted Hindus? Why not Buddhists, Sikhs, Muslims etc? 
Modi: I refuse to call Hinduism a religion. Hinduism is not a religion. It is a way of life. The Supreme Court has called Hindu a way of life, I go by the Supreme Court. Hindu is a way of life.
Arnab: Do you think VHP, BJP or any Sangh Parivar worker was involved in the Gujarat riots?
After the riots, the media vibrancy was unparalled, the judiciary was more alert than ever. There were several probes, including a Supreme Court probe. Let the constitutional authorities do their work. You don't need Narendra Modi's certificate, you shouldn't trust Narendra Modi's certificate...
Arnab: You have worked so long with Amit Shah. Do you think he is capable of breaking the law and snooping on someone? Do you think he was involved and the voice was Amit Shah's in the Snoopgate tapes?
Supreme Court is looking into the matter. (But Modi ji... ) Supreme Court will judge this. (Reports say...) Go ask the Supreme Court.... 
Score Card:
Narendra Modi: More than anything Arnab has scored in any interview
Arnab Goswami: 0
9.24 pm: Did Modi just defend Maya Kodnani?
Narendra Modi, evidently, does a Arnab Goswami better than Arnab Goswami. The latter could almost finish every third question he intended to ask, to his credit though. However, it took just five and a half minute of questioning on the Gujarat riots, for Modi to say that Goswami's head is full of 'gandagi' or 'filth'. He, however, immediately, added a rejoinder, "Not Arnab Goswami, yeh toli hai (there are groups of other people), there are several people."
Goswami, of the famous 'never ever ever' fame, however, reacted with as much shock as Karan Johar showed when Aliya Bhatt said Prithviraj Chavan was the Maharashtra CM. "I must say I have no gandagi in my head, no prejudice or bias," said Goswami, shaking his head - at his list of questions, not Modi.
Asked if it was a good idea of make Maya Kodnani a minister after the riots, Modi flipped at him. "Who gives you this information? I thought you do your research well, but what is this? There were no charges against Maya Kodnani when she was made a minister. Then the UPA II came in. And then the SIT was formed, the charges were framed then... let the judiciary do it's work," he said impatiently.
9.00 pm: A Narendra Modi blitzkrieg, on ground and on TV
How could Narendra Modi - whose rallies were named after various Hindi synonyms for growls, roars and most such noises we have come to associate with a satisfying episode of Game of Thrones - end his poll campaign without a resounding bang? No one really expected him to round up his mammoth campaign with just a few caustic jibes at the shehzada and his family. And with a little help from the Election Commission, Modi has now managed to clinch a blockbuster curtain-downer to the event. That too on his hyped battle-ground - Varanasi.
And to add a cherry to the pie, BJP's prime ministerial candidate will be now seen on Times Now, talking to Arnab Goswami in an interview. He is supposed to talk about the new caste spin to his campaign among other things. A blockbuster on the ground and a widely anticipated appearance in the television, here's a day Modi's publicists will be known for. We will be live blogging parts of the interview, possibly his last before the polls, where Modi is expected to tackle a range of contentious issues.
His refusal to perform the 'Ganga aarti' in Varanasi despite EC's permission and consequent tweet to the river goddess apologising profusely for not being able to perform the aarti, deftly turned his campaign's focus back on an issue it has deliberately ignored over the past couple of months - that of Hindu pride.
While Modi has kicked off his campaign wearing his religion on his sleeves - there were posters declaring him a 'proud Hindu and a nationalist' - he had effectively steered his political discourse away from religious undertones to focus on issues of development instead.
He did speak about communal-ism, but it was in the context of the Muzaffarnagar riots, accusing other parties of being divisive. The 'save-the-Hindus' undercurrent was distinctively missing from his public addresses or his social media interactions.
Though a section of his fans and followers, in their dialogues on social media, built him up as the one who will stand up for the rights of the Hindus, he consciously stayed away from making any such statement. However, the problematic idea that rights of the Hindu were being compromised in the country, gathered more and more steam thanks to social media exchanges, even though Modi made no significant noise about it for very long.
In Varanasi, though, and in the last leg of the polls, the BJP campaign returned to the roots it had started from - Hindutva that is. Modi's refusal to perform the 'aarti' and his consequent tweet which got close to 2500 retweets, re-positions the party's campaign as one battling for Hindu pride. By skipping the aarti, Modi and BJP, successfully managed to manufacture a sense of discrimination against the religion. Though the denial of permission was meant to restrain a political process, Modi and BJP managed to make it look like a blow to a religious process - an aarti, it is widely known, is considered sacrosanct in the Hindu religious universe.
In the last leg of the polls, no doubt, the BJP can do with surge of Hindu sentiments backing the party and in Varansi, Modi engineered exactly that.
Subscribe to Moneycontrol Pro at ₹499 for the first year. Use code PRO499. Limited period offer. *T&C apply
India
The prime minister said it is 'remarkable how our doctors and scientists have worked in quick time to strengthen the global fight against COVID-19'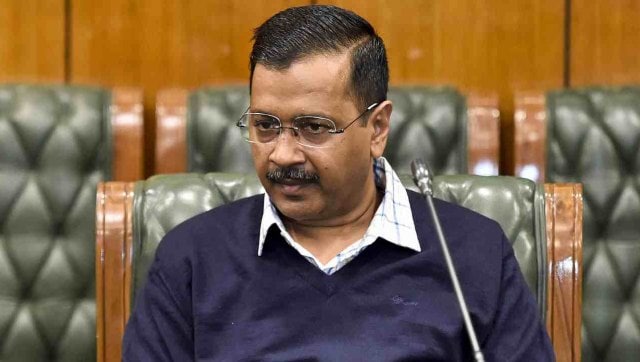 India
The Budget for 2021-22 is expected to focus on health, basic infrastructure and transport, said senior officials
India
The tactical step of a limited agreement that seeks only to calm the borders and lessen shelling and artillery exchanges has been imbued with such lofty goals that the move is likely to get crushed under the weight of expectations