Liquor ban: No surprise if Chhattisgarh, Rajasthan govts use prohibition as an electoral strategy
Bihar banned liquor a few months ago. Madhya Pradesh is planning to phase out liquor shops over the next few years. Chhattisgarh is considering a complete ban on liquor. Protests against liquor shops is gathering momentum across Rajasthan.
Bihar banned liquor a few months ago. Madhya Pradesh is planning to phase out liquor shops over the next few years. Chhattisgarh is considering a complete ban on liquor. Protests against liquor shops are gathering momentum across Rajasthan.
So, is liquor on the way out, especially in states ruled by the BJP? Are we going to see a mad scramble for prohibition before the next round of elections?
It is not difficult to understand why some governments might be tempted to emulate Kerala—where liquor was banned in 2014—a ban on alcohol carves out a dedicated constituency of voters who look at drinking as a moral, health and crime issue.
Every time a debate on ban on alcohol rages in India, I am reminded of two women whose lives would have been different if their husbands did not drink.
The first is a shy, diffident classmate who was married off by her parents at the age of 18 to an NRI. If the mere challenge of being in a new country amidst complete strangers at a very young age wasn't enough, she was also saddled with a husband with a Dr Jekyll and Mr Hyde personality.
After a few drinks, the gregarious husband usually turned violent and abusive. Hitting, kicking and dragging her by the hair, he tortured her in every way possible way. Sometimes, bolstered by the false bravado of alcohol, he even allowed his friends to touch her inappropriately. The next morning, with the dawn of sobriety he turned repentant and apologetic: Until the next swig of alcohol. This went on for several years. During this period, she was hospitalised several times, but endured all the violence for the sake of her daughters and fear of the family's 'reputation' being tarnished.
The other is a relative whose husband also turned into a monster after a few drinks. All his life, he bullied, blackmailed and thrashed her before his own life ended when he drove into a truck full of iron rods under the influence of alcohol, leaving her with heavy debt and with two infants.
Both these women are smart, educated, employed and financially-independent. One of them earns double the average household income among US expats. The other is about to retire as principal of a government school. Why they endured so much violence is a discussion for some other day. What is relevant here is this: Both believed their lives would have been different if there was no alcohol.
You will hear similar stories everywhere. But, I have narrated these particular incidents to highlight a simple point: If two independent women in two different parts of the world could become so miserable because their husbands couldn't stop drinking, thousands of women across India from more humble backgrounds could be going through a similar nightmare.
In 2014, when Kerala decided to ban alcohol, the government cited a study that blamed 50 percent cases of domestic violence on alcohol.
Another study said a quarter of all hospital admissions and 69 percent of all crimes in Kerala are, in part, due to intoxication. Figures for the rest of the country may not be all that different.
The most compelling argument in favour of a ban on alcohol then is this: Its abuse harms not just the drinker but the vulnerable people around, especially women and children in the family. Its effects can be compared to that of passive smoking except that the problem can't be addressed by banning drinking in public places.
With the success of Bihar model of prohibition—it has been enforced strictly without widespread rebellion or protests and Nitish Kumar has been able to absorb the revenue losses—governments might just see it as a potent weapon against anti-incumbency.
The counter arguments against prohibition are equally forceful and valid. In most cases, it leads to bootlegging, smuggling and counterfeiting, thus leading to bigger health hazards and spike in crime. In Gujarat, for instance, in spite of total prohibition, procuring a bottle of alcohol is the easiest thing.
Also, not every person who drinks is a social hazard. Binge drinking—the cause of most cases of violence and accidents—is relatively rare— just about 11 percent Indians indulge in it. To penalise social and occasional drinking because of a minority of consumers who resort to crime and violence is a gross injustice.
But the rights of responsible drinkers may not influence governments that are planning prohibition as an electoral strategy. Politicians know that drinking in India still doesn't have social sanction and is looked down upon. If the BJP governments in MP and Chhattisgarh decide to implement it, they would know that not many have the courage to oppose it because of fears of social and familial disapproval.
Don't be surprised if sharaab-bandi becomes the new notebandi before the next round of crucial elections.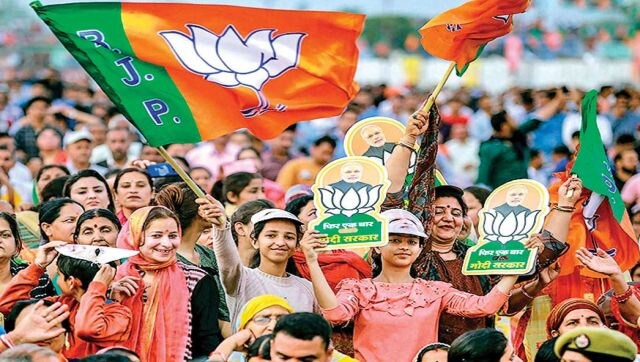 Politics
The Patel community is an estimated 12-14 percent of the population and one-fourth of the party's vote share in the state can be contributed to them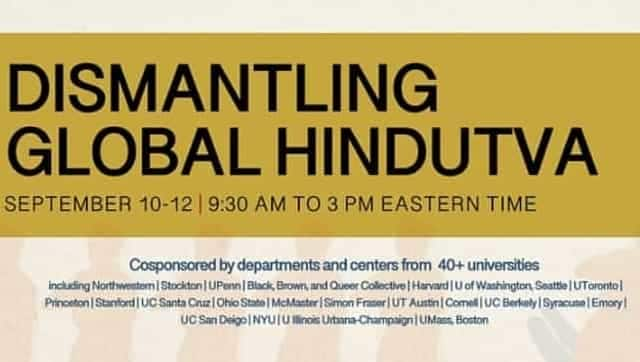 India
The Hindu dharma represents the world's most ancient continuously practised, indigenous spiritual and philosophical tradition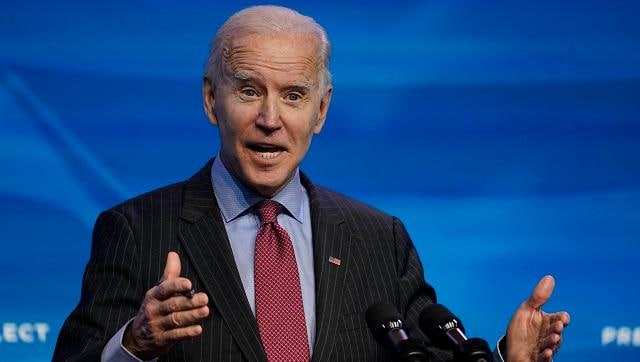 India
It is incredulous that the US still drinks the "political settlement" Kool-Aid provided gladly by Pakistan when the Taliban has come up with a military solution