Lingayat religion: Siddaramaiah's quiet ploy to outwit BS Yeddyurappa may pit Hindus against Congress
Yeddyurappa, who fears that a divided community would mean a loss of support for the BJP, was quick to accuse Siddaramaiah of playing "political games with religion by creating confusion".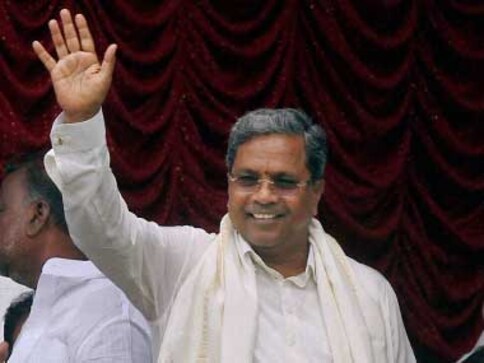 Editor's Note: First published in July 2017, this article had argued how a minority tag for Lingayats could upset BJP's poll campaign in Karnataka. By approving the Lingayat community's demand for a separate religion status, Chief Minister Siddaramaiah may not only snatch a vital section of voters away from BJP right before the Assembly election, he has also turned its chief ministerial candidate BS Yeddyurappa into a minority leader. The following article is being republished in the light of the Karnataka government's decision to approve a separate religion status for Lingayats.
Imagine Karnataka's BJP president and Hindutva face, BS Yeddyurappa, metamorphosing overnight into a 'minority' community leader. That's what is doomed to happen if Chief Minister Siddaramaiah succeeds in his scintillating plan to turn Yeddyurappa's Hindu upper-caste of Lingayats into a separate religion with a 'minority' tag.
Yeddyurappa, the BJP's chief-minister-in-waiting, is understandably more than a little annoyed with the idea. Come to think of it, when — and if — Lingayats embrace a new religion, Yeddyurappa will become one of BJP's 'minority' showpieces like an MJ Akbar or a Mukhtar Abbas Naqvi!
The demand for the tag of separate religion comes from a small section of Lingayats themselves, but Siddaramaiah's tacit backing for them is all too evident to fool anybody.
Siddaramaiah prodding Lingayats to detach themselves from Hinduism and float a separate religion is politically as laughable as Mayawati asking the Banias of Uttar Pradesh or Nitish Kumar telling Bhumihars of Bihar to launch their own religions to get the election arithmetic in their favour.
It would also be something like Tamil Nadu's AIADMK (Puratchi Thalaivi Amma) leader O Panneerselvam settling scores with Chief Minister Edappadi Palanisamy of AIADMK (Amma) by asking the latter's Gounder community to shake off its Hindu label and don a brand new religion. Or YSR Congress in Andhra Pradesh trying to topple Chief Minister Chandrababu Naidu by prodding his Kamma caste to have a sparklingly fresh religion with its own temples, priests, reservations et all.
Siddaramaiah's grand strategy
At the root of Siddaramaiah's new gameplan is a demographically ingenious, even if a politically insidious strategy aimed at retaining Karnataka, the only big state his Congress rules in India besides Punjab. With assembly elections only a few months away, the chief minister reckons that one sure way to stay on in power is to siege to the Lingayat vote bank.
The Lingayats have for long been estimated to constitute up to 17 percent of Karnataka's population and largely support the BJP, which is cocksure of forming the next government.
If the old political adage says "if you can't beat them, join them", Siddaramaiah believes that "if you can't beat them, divide them." The chief minister, who himself belongs to the backward caste of Kurubas, wants to pit Lingayats against Lingayats by encouraging them to have their own religion. And to some extent, he has already succeeded in dividing them into two sections: one supporting and the other opposing a separate religion.
He hopes that the Congress can lure at least some of them with the label of a separate religion and the windfall of benefits that a minority status would bring with it.
Playing Pokémon with religion
In other words, the Congress is playing Pokémon with religion, something that it never ceases to accuse the BJP of doing. Yeddyurappa, who fears that a divided community would mean a loss of support for the BJP, was quick to accuse Siddaramaiah of playing "political games with religion by creating confusion".
But the Lingayats are not amused. They are the followers of 12th century reformer Basavanna who preached against caste. There are also Veerashaivas who follow the teachings of Sri Renukacharya, who believed in Vedas, puranas and the caste system. Veerashaivas and Lingayats, who both worship Shiva, have always been considered one and the same. But there are some who contend they are different. They argue that Veerashaivas are a Shiva-sect of Hinduism, while the Lingayats must be deemed to belong to a different religion.
There have been demands, politically motivated, even in the past that the Lingayats must delink themselves from Hinduism. But these demands were forgotten as soon as they were made. This time round, however, Siddaramaiah's behind-the-scenes support for the pro-separation section has lent it a distinctly political flavour.
Besides, what raises suspicions about the latest demand is that a rally on 18 July, where it was voiced, was organised only by a section of the Lingayat seers led by the controversial 71-year-old Jagadguru Maate Mahadevi.
The first woman pontiff of the community, Mahadevi dropped a pearl of wisdom three years ago when she said,
"As long as women, especially college girls and working women, continue to wear revealing clothes, rapes will happen."
A year later, the Jagadguru said she would oppose any move to declare Bhagavad Gita as the national text because it propagated the Chaturvarna system.
But in the same breath, she welcomed Sangh Parivar's Ghar Vapsi programme on the ground that many people had converted to other religions "due to lack of knowledge" and there was "no fault in reconverting them to Hinduism".
And she now wants her Lingayats to shake off Hindu religion and go for a new one.
Siddaramaiah would like us to believe that he is only supporting a demand from Lingayats themselves at the 18 July rally at Bidar. But the timing of the rally and his quick support for it has thrown up questions about the motive behind the whole thing. Besides, all this comes after he promoted the use of Kannada in schools and mooted a separate Kannada flag for the state, moves closely linked to elections.
Siddaramaiah has been targeting Lingayats one way or the other for long now. A caste census that he commissioned in 2015, whose report is still to be made public, is said to have found that Lingayats make up only 9.8 percent of the population, but not 17 percent, as believed so far. That was to placate Dalits who, the census said, were the state's single largest community. The lowering of their numerical strength raised the hackles of the Lingayats.
And the chief minister promptly sought to woo the community by unveiling a 117-feet statue of its founder Basavanna. He later made it mandatory for government offices in the state to display Basavanna's picture.
Caste, caste and caste
What drives Siddaramaiah's election strategy is a three-point recipe: 1) caste 2) caste and 3) caste. With a firm conviction that caste is a clear winner, he has been fashioning himself as an "Ahinda" leader. Ahinda is the Kannada acronym for Alpa sankhyatara, Hindulida, Dalit (minorities, backward castes and Dalits).
He would like to go down in the annals of India as an unmatched messiah of the downtrodden. Every messiah needs a chief apostle to spread the gospel, and Siddaramaiah has found a ready one in housing minister Basavaraj Rayareddy, a Lingayat.
Rayareddy has promised to tour Karnataka and meet the innumerable Lingayat pontiffs to drum up their support for turning the community into a separate religion. And some community seers have threatened to hold a dharna in Bangalore on 4 September to demand separate religion. So the last hasn't been heard of this caste circus.
By supporting the idea of a separate religion for Lingayats, the Congress runs the risk of losing votes elsewhere if the party is seen as a divider of Hindus.
Meanwhile, with a yellow-red Kannada flag in one hand and the history of Lingayats in the other, Siddaramaiah's hands are too full to find time for things like governance.
also read
India
Leader of Opposition in West Bengal Assembly, Suvendu Adhikari also accused TMC of tapping the phones of railway officials with the help of the police. He was referring to a purported audio clip of a conversation between two railway officials which was posted by Trinamool's Kunal Ghosh
World
Amid efforts back home to galvanise the rival political forces against the BJP government at the Centre with an eye on next year's Lok Sabha elections, Congress leader Rahul Gandhi on Thursday said the Opposition in India was "pretty well united"
Opinion
Debendranath was the only prominent leader after Raja Rammohun Roy who began working towards the inauguration of nationalism in the consciousness of the nineteenth-century Hindu society