Let's debate Uniform Civil Code because we've long ignored real minorities
The secularism debate, which reflexively seeks a ban on any debate over Uniform Civil Code, fails to take into account that in the name of protecting Muslims or other minorities' rights, communal rights have been prioritized over human rights of individual within minority groups.
In the case against implementation of a Uniform Civil Code in India, it is often argued that since India is a secular, democratic republic and since its Constitution guarantees minorities the right to follow their own religion, culture and customs, implementing a common code of personal laws covering property, marriage, divorce, inheritance and succession would go against India's secular fabric.
This argument which opponents of UCC repeatedly fall back on, is specious. In fact, by conveniently conflating several issues, bodies like the All India Muslim Personal Law Board (AIMPLB) seek to actually undermine democracy's basic duty, i.e., protecting the rights of minorities, thereby going against the fundamental principle of any constitutional democracy.
If that sounds self-contradictory, it isn't.
But a word first on the context of the present argument. The Centre has reportedly asked the Law Commission, which has an advisory role on legal reform, to examine the implications of implementing a uniform civil code. Though the BJP has long argued for a national debate on this issue, despite being in power it has so far been unwilling to pick up the topic. This move, as reported by Economic Times on Friday, would therefore be the first time that a government has begun to investigate UCC's on-ground implications.
According to the article, the law ministry has written to the Law Commission to examine the matter in relation to uniform civil code and submit a report. The ministry has also sent related documents to the Commission, which is currently headed by retired Supreme Court Justice Balbir Singh Chauhan. The panel will submit a report after discussions with experts and stakeholders.
The Union Parliamentary Affairs Minister, M Venkaiah Naidu, had recently favoured a debate on "common civil code" and had said the government would move forward only after a broad consensus and nothing will be thrust upon anyone.
"What is best in every religion, in every society should be taken out. I am of the firm view, marriage, divorce, inheritance and right to property these things should be common. Other things, of course, what is the way of worship, what is the way of other practices should be left to individuals. There is nothing against any religion in common civil code," he said, adding that he favours the term "common" civil code over "uniform" since "Uniform conveys a different meaning".
The minister's statement goes at the heart of the debate over Uniform Civil Code. What bodies like AIMPLB have done is that they have approached the debate as a Hindu-Muslim binary and from there, launched a polemic against the move to have a common set of laws. And parties have latched on to this argument to turn UCC into a political debate with clearly drawn faultlines.
UCC, goes the dominant narrative, is a clever attempt to homogenize minorities — which is largely used to denote the entire Muslim community — and erode their identity. This patently dubious and morally repugnant argument needs to be called out.
In a recent move, resisting the Supreme Court's suo motu decision to test the legal validity of triple talaq, the AIMPLB has said that the country's top court has no jurisdiction to undertake the exercise as Muslim personal law is based on the Quran and not on a law enacted by Parliament.
"Muslim personal law is a cultural issue, it is inextricably interwoven with the religion of Islam. Thus, it is the issue of freedom of conscience guaranteed under Articles 25 and 26 read with Article 29 of the Constitution," it said in an affidavit filed in court in March this year.
To argue that Article 25, which confers right to religion militates against a common civil code is a red herring. It is invalid and a spurious conflation. Right to worship or to practice religion should not be confused with individual rights relating to inheritance, marriage or divorce.
In fact, attempts to keep personal laws out of the ambit of judicial scrutiny all the while subjecting individual rights to its interpretation is doing grave injustice to real minorities within the religion-based divisions of communities.
What the debate over "secularism" often misses is that minority rights cannot be defended by separating it from human rights. The whole concept of minority itself is an artificial construct, because it is relative. In a group of 200, 25 maybe a minority but within this group, 20 is a majority. The 25 who claim minority status in a larger majority, cannot deny human rights to their own internal minorities (5) what they claim as minority rights.
The secularism debate, which reflexively seeks a ban on any debate over Uniform Civil Code, fails to take into account that in the name of protecting Muslims or other minorities' rights, communal rights have been prioritized over human rights of individual within minority groups.
The defining feature of a functioning democracy is its adherence to the theory and practice of the fundamental principles of equity, justice and inclusion for all. That "all" includes women, men, young, old, able-bodied and disabled alike, and regardless of race, class, religion or sexual orientation.
The most handy example of how vulnerable these groups, for example women, are, within the larger minority groups became clear during the recent raging debate over triple talaq.
Thousands of Muslim women have recently sought support to abolish the "heinous" practice of 'triple talaq', which they have termed an "un-Quranic" practice.
A Times of India report says "over 50,000 Muslim women and men have signed a petition seeking a ban on triple talaq. The petition, spearheaded by the Bharatiya Muslim Mahila Andolan (BMMA), has sought the National Commission for Women's intervention to end this "un-Quranic practice".
BMMA co-founder Zakia Soman said a national signature campaign was under way in different states, including Gujarat, Maharashtra, Rajasthan, MP, Karnataka, Tamil Nadu, Telangana, Odisha, West Bengal, Bihar, Jharkhand, Kerala and UP.
The report quotes a recent BMMA study which found that 92 per cent Muslim women supported an end to this practice where unilateral talaq is being frequently given over phone, text message and even email with women mostly at the receiving end.
Farah Faiz, Rashtrawadi Muslim Mahila Sangh (RMMS) president, recently gave a speech before a Supreme Court bench of Chief Justice TS Thakur and Justice A M Khanwilkar on how the AIMPLB and Muslim bodies had started operating sharia'h courts to impose rigid practices on unsuspecting Muslims.
"Women's rights are equally protected by the Constitution. But these sharia'h courts and qazis do not allow women to enforce their rights. Defiance invites ostracisation. AIMPLB is attempting to give a religious tone to the debate on the validity of 'triple talaq' by terming it a practice ordained by Quran," she said.
The line taken by the AIMPLB isn't surprising. According to a report carried by Indian Express, the board feels the matter of triple talaq was "not an issue" among Muslims and that it had been brought up to implement a uniform civil code in the country.
"The so-called movement against this law has been started to introduce a uniform civil code in the country. It is more of a media hype… the issue is of no importance among Muslim women and there is no need to bring about any change in the laws."
When positions are this hard and conflated, the natural reaction is shy away from even moving towards a common set of laws that upholds human rights, as has been the case. But then it is also India's failure as a democratic republic. The government is right to move towards initiating at least a debate.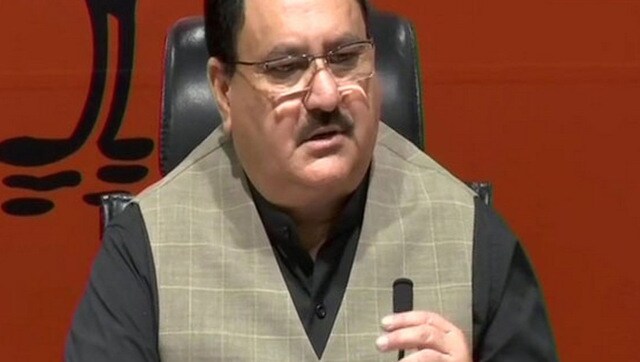 India
Targeting the Opposition for crying foul over vaccine availability, the BJP chief said 'those making a noise about vaccines now are the ones who earlier raised doubts about the jabs'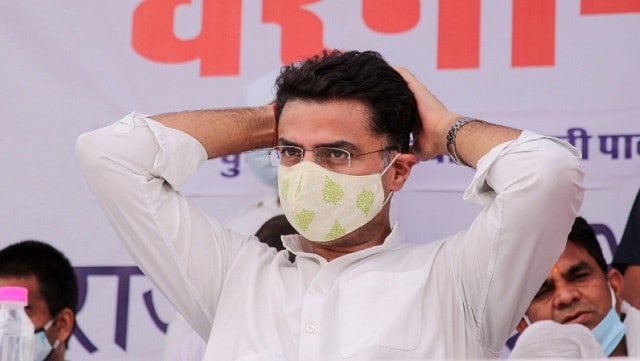 Politics
Sachin Pilot, refuting the claims of him joining the BJP, said that Ritu Bahuguna Joshi doesn't have the "courage to speak" to him
Politics
Several BJP leaders downplayed the impact of Mukul Roy's return to TMC, with Dilip Ghosh saying Roy himself wasn't sure whether the BJP 'gained anything'