Let's be clear: Prohibition is more about women's votes than their security
Prohibition is not the best way to serve gender justice. But it has become a convenient tool for mobilising the emerging constituency of women voters.
Prohibition is not the best way to serve gender justice.
But it has become a convenient tool for mobilising the emerging constituency of women voters. And politicians are ready to leverage prohibition to the hilt. Last month Chief Minister Nitish Kumar declared Bihar dry while his Tamil Nadu counterpart J Jayalalithaa, following her recent electoral victory, has promised to work towards phased prohibition.
Bihar is the fourth state after Gujarat, Nagaland, and parts of Manipur, to go dry. Kerala recently opted for partial prohibition. In defence of the ban, political leaders maintain that prohibition is what women want. A Newslaundry report quotes Kumar as saying that driven by women's opposition to alcohol, prohibition, is "dedicated to them and their concerns".
The politics of prohibition is double-edged.
On one hand, politicians are finally becoming aware of the potential of women as a distinct constituency. On the other, they are prioritising issues that grab headlines over more substantial matters that concern women. The link between alcoholism and violence is more complicated than it appears at first sight. Let's be clear on the basics: Alcoholism can, of course, be a trigger to violence in some cases. But prohibition is the easiest — not the best — long-term solution to gender-based violence. As long as social and cultural structures embedding gender violence remain intact, prohibition is not going to have the desired impact.
It is only a piecemeal, expedient poll strategy couched in gender-friendly language.
What we know to be substantiated by data is that sober men are as prone to sexual violence — or maybe more — as some alcoholics are. There is no reliable evidence to show violent alcoholics turning over a new leaf when denied access to alcohol. On the other hand, prohibition — as we have seen time and again — simply drives alcoholism underground. When something is banned, people look for other ways to acquire the substance; they don't give it up.
An important but politically inconvenient question, then, is: Why is the political class privileging prohibition over the many other concerns raised by women? Why, for instance, have political parties not prioritised the strict enforcement of laws against sexual violence, or addressed 'root causes' like inequalities between husbands and wives in domestic life?
The more radical women's demands — autonomy in making life and sexual choices, challenging entrenched conservative cultural norms — are predictably studiously ignored. Consider for instance, the government's refusal to treat marital rape as a sexual offence, despite women repeatedly urging an amendment to the law. The calculation behind such reluctance is purely electoral; not to challenge so-called Indian 'norms'. On this cultural register, prohibition is not only a 'safe' and popular issue on which to pitch campaigns, it is also conducive for leaders projecting a holier-than-thou image of themselves.
In order to deal with larger (and often more pressing) problems like marital rape or sexual violence, our overwhelmingly male political party leaders will need to address the misogyny and patriarchy embedded within their own organisations. Prohibition is an easier solution — it projects the problem outward onto society and makes the political class appear utterly blameless. The truth, however, is very different. Every once in a while, politicians — including legislators and ministers — are accused of sexual violence.
Take for instance, the case of Goa Assembly legislator Atanasio Monserratte, who, earlier this month, was arrested for allegedly buying and raping a minor girl. Or, consider the comment made by Samajwadi Party supremo Mulayam Singh Yadav while opposing capital punishment for rapists: "ladke, ladke hain… galti ho jati hai (boys will be boys… they commit mistakes)." While Puducherry's education minister T Thiagarajan has been on record suggesting that girl students should wear mandatory overcoats to prevent men from lusting after them, a Haryana khap panchayat has blamed rape on chowmein!
The list goes on and on.
If party leaderships are serious about heeding women's concerns they have to censor sexist or criminal-minded members, preferably even show them the door. Such action would be more decisive than prohibition. But it would also mean challenging the prevailing cultural and social order. Issuing an administrative fiat on prohibition is easy in comparison. Prohibition is more about votes and less about women.
It makes alcohol the villain and political leaders heroic saviours of damsels in distress.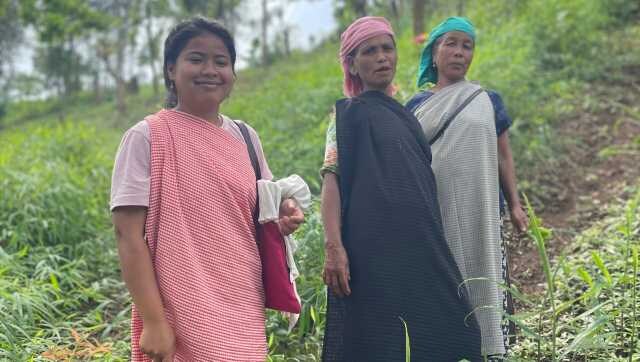 India
The legal implementation of Meghalayan traditional ethos is getting harder day by day
Politics
In the state capital, JD(U) national president Rajiv Ranjan Singh alias Lalan and parliamentary board chief Upendra Kushwaha were among those who took part in 'Satarkata Evam Jagarukta March'
Politics
"Can Nitish babu become the PM by changing political alliances? He has betrayed many since he entered politics. Lalu ji, beware that Nitish babu might sit in Congress's lap tomorrow leaving you behind," Amit Shah said in Purnea