Left parties in JNU attacking Modi govt for being anti-minority is nothing but hypocrisy
Whether these 'progressive' Left parties really stand for the political inclusion or not remains a question.
"Leadership comes with Consistency"
- Junior Seau
Former National Football League player Junior Seau might have believed that consistency matters for the leadership but Jawaharlal Nehru University (JNU) student leaders do not seem to agree with him. In 2014, when the Union government of India came out with this idea of celebrating 'Good Governance Day' on 25 December, JNU Students Union was up in arms about the decision.
At a campus where views of political outfits are expressed through pamphlets and paper bills, there was no dearth of the same to show the outrage. The move was seen as an attack on Christians and hence the secular fabric of this country. Now comes the year 2016 and new elections are announced for JNUSU. For a campus that has led struggles to defend the democratic rights all over the country, elections are like a festival. Round the year, political outfits like AISA, SFI, BAPSA, SFS, NSUI etc talk about the inclusion of marginalised communities into social, economic and political mainstream. Still, when elections are declared for 9 September, we see no outrage from any of these left, liberal and democratic (as they define themselves) political outfits. It must be kept in mind that a considerable number of students in JNU are Muslims who would be going home to celebrate Eid-ul-Adha (Bakra-eid), which lies on 13 September. For the people who have lesser idea of a residential campus, students who live at distant places get their railway reservations done weeks before.
A very important aspect of democracy is inclusion of all the social groups equally in political as well as economic processes. This move of putting 9 September as Election Day has put hundreds of JNU students in a rather ambiguous situation where they have to choose between celebrating Eid with their families or to vote.
Interestingly enough, we see no political outfit coming out with a pamphlet on this issue. Nobody seems to care for the political rights of these Muslim students, a community that remains on the margins in this country. These are the same parties, who a few months ago were leading opposition to the present BJP government, alleging that its policies are anti-Muslim and anti-Dalit, who are now keeping a mum on this issue.
There are two ways to marginalise a social group or community. While one is discrimination, another is exclusion. A group has to be acknowledged for its presence in order to discriminate against it. As we have seen in many cases where people availing reservation policy are discriminated upon by calling them 'unworthy' or 'less-meritorious'. However, there is an even more cruel way of keeping a community at the margins of the society. This is exclusion. A community or social group is silenced and power-holding group acts as if it does not exist at all, hence their problems do not exist. What is happening at JNU right now with Muslim students is the same. Nobody is talking about them.
In JNU, Left parties hold the power. ABVP, after a gap of almost two decades, won any post in the central panel last year, a joint secretary post. In the wake of this year's nationalism debate, major Left parties gave a call for Left-party alliance to defeat ABVP and two major parties AISA (student wing of CPI-ML) and SFI (student wing of CPI-M) are contesting in coalition. When most of the Muslim students traditionally vote for either of these two Left parties, their silence is even more intriguing. Whether these 'progressive' parties really stand for the political inclusion or not remains a question.
Last few years have seen a rise in Muslim identity politics of Asaduddin Owaisi and these moves by 'liberal', 'Left' and 'secular' parties put common Muslim in a quandary. What a common Muslim understands is the fact that this lip service for secularism is only to oppose BJP while, in fact, they also want Muslims to remain at the margins of the democratic system.
Some might claim that outgoing JNUSU has a Muslim in it and successive unions had Muslims as its elected members. So then how could they be marginalising the Muslim community?
Those people need to read founder of BSP Kanshi Ram's book The Era of Stooges. AISA-SFI and other Left parties call Congress anti-Dalit while it had made Jagjivan Ram the first Dalit Home Minister of India. Token leadership is nothing new in democracies.
Looking at the scenario, one just wonders what would have been the reaction of these Left parties if 9 September was decided by the HRD or the Union government as the Election Day. It would have become another point for these parties to open an attack on BJP government for being anti-Muslim.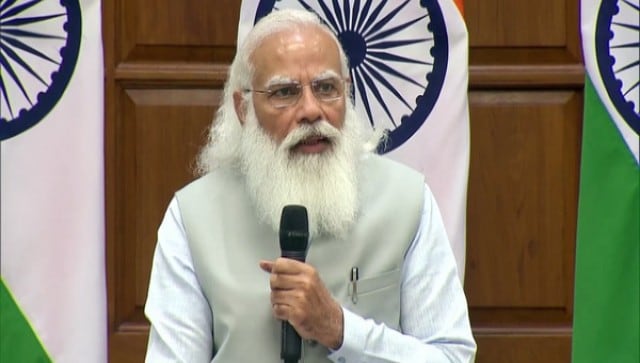 India
A number of Opposition parties including the Trinamool Congress, NCP and Samajwadi Party attended the meet, while the main Opposition party Congress skipped it
India
As the Opposition creates ruckus in Parliament, the Centre says the controversy is an attempt to malign Indian democracy and its well-established institutions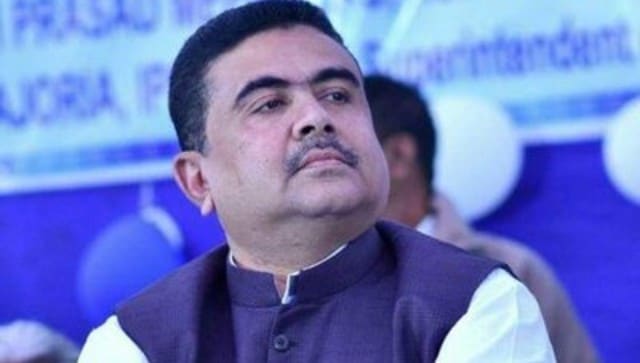 Politics
Eight BJP MLAs resigned as heads of Assembly panels in protest against Roy's appointment, whose disqualification is being sought by the BJP under the anti-defection law