Left isn't dead in West Bengal: Mamata is the new face but time is up for CPM
But to Mamata's credit, she didn't rest on her laurels. Taking lessons from Left Front's debacle, she aggressively portrayed herself as the benefactor of socialist schemes.
The 2016 Assembly elections have thrown up a popular belief that the Left in West Bengal is in terminal decline. Nothing can be further from the truth. If anything, Trinamool Congress's stunning victory (where it went alone and bettered even its 2011 tally) proves the relevance of leftist politics. Or at least a stripped-down version of it that reinforces the benevolence of an all-powerful state without the dry theorization and doctrinal rigidity.
And it also proves with some amount of decisiveness that Mamata Banerjee, through her brand of straight-from-the-top socialism, has usurped CPM's vaunted organizational framework, occupied its political space and snatched away its ideological mooring, leaving the party with just a red flag. A symbol, perhaps, of the bloodshed.
Make no mistake, this is truly a momentous, existential crisis: not for leftism as an ideology but for CPM, the party that was its erstwhile practitioner. Mamata now represents the new Left in Bengal.
In the cyclical nature of electoral politics, parties suffer setbacks but they also recover from it. The Left Front has returned to power in Kerala because the party and its ideology still enjoy relevance. Pitted against a moribund Congress and a nascent BJP, the CPM-led LDF could place itself as an alternative. Whatever it might be, the party had a message for the electorate.
But what was its message for the voters in West Bengal? What did it stand for? What difference did it promise to bring in the lives of the people it was wooing? These are not difficult questions. But for CPM, these are very difficult to answer because it had no message, stood for nothing and made no promises. It ran a negative campaign against the ruling party, hoping that the many allegations of graft and violence would be enough to unseat the incumbent.
I have argued elsewhere that corruption is not a deciding factor in Indian elections. Perhaps it is buried too deep in our ethos. Maybe we have become immune to its systemic nature. India's demographically young voters respond instead to positive campaigns.
Mamata had risen to power in 2011 calling for 'poriborton' (change). Narendra Modi's ascendancy on national stage began with his promise of 'achhe din'. BJP sought to bring development and insularity from infiltration and people of Assam bought into it. The signs are unmistakable. There has to be a message the voters can identify with.
If the CPM failed to float a single positive idea during the long campaign, it wasn't for the reason that it didn't try but because Mamata had taken away all its options. When there is virtually nothing to separate two parties in terms of ideological or political placement, then the party with a dynamic leader who enjoys cult status will automatically push its rival into redundancy.
Another point needs to be stressed here. The chief reason why Left Front was thrown out of power after an uninterrupted 34-year-rule was that it sought to tinker with its core ideology and acquire land from farmers. The party, under the then chief minister Buddhadeb Bhattacharya, took the 2006 election victory as a mandate for rapid industrialisation and took its rural mass base for granted.
Industry requires large tracts of land. Ironically, the land reforms that the CPM had initiated when it rose to power in the 1970s and ran the state for three decades based on the steam it had generated turned its undoing. In absence of huge chunks, it sought to forcibly take fertile land from farmers and in the process, triggered deep resentment which Mamata Banerjee tapped into.
The Rubicon was crossed. Post Singur and Nandigram, Mamata became the new face of grassroot resistance against forces of capitalism. The irony was rich and for the CPM, cruel. It not only ceded political power, it relinquished its mantle of leftist ideology which Mamata happily grabbed with both hands.
This is not to say that CPIM's idea of industrialisation was wrong. But economic liberalization is not a low-hanging fruit. Its results are richer but take longer to be evident. The fact that there are no big-ticket industries in Bengal naturally means fewer job opportunities for its youth who are forced to migrate. But the CPM failed miserably in getting the message across while it was in power. Little chance does it have now.
But to Mamata's credit, she didn't rest on her laurels. Taking lessons from Left Front's debacle, she aggressively portrayed herself as the benefactor of socialist schemes. Opposition may cry themselves hoarse that Mamata was using central funds or repackaging central projects but for the voters who got rice at Rs 2 per kilo (above 7 crores benefitted), for the students who received free cycles (40 lakh were distributed under Sabuj Sathi scheme), for the girl students (16 lakh) who were brought under the Kanyashree scheme, the Chief Minister was the 'Kalpataru' (tree of wish fulfillment).
Around 40000 imams, over a lakh jobless youth and around 60000 local artists and artisans — not to speak of cash doles for local clubs in urban and semi-urban areas — now receive state largesse.
Deliverance of populism is also considered deliverance, more so for a populace battling poverty. It will be unfair to credit Mamata's mandate on just populism, however. She improved rural roads and infrastructure, brought electricity in the hinterlands, increased government procurement of paddy, doubled tax revenue and diverted that money into large scale social sector spending.
Question arises why the machinery of violence and subversion of government institutions did not take a toll. It could be because the electorate could differentiate little between the machinations of Trinamool Congress or the Left Front before it which showed the way. If Mamata ruined University autonomy by installing apparatchiks, turned educational institutions into centres for nepotism or made thuggery into a parallel form of administration, she was merely following the trail blazed by the Left.
In sum, CPM has now come to mean a party in Bengal that has the baggage of a violent past and hankers for power by indulging in 'unholy' alliance with an equally irrelevant political force. Alimuddin Street now leads to a precipice.
Politics
Prasada's induction will further wear away whatever's left of the Congress and the Gandhis in Uttar Pradesh, even if it does not yield dividends for the BJP
India
After Nusrat Jahan's case, the government should take a lead and codify the law on subjects like live-in relationships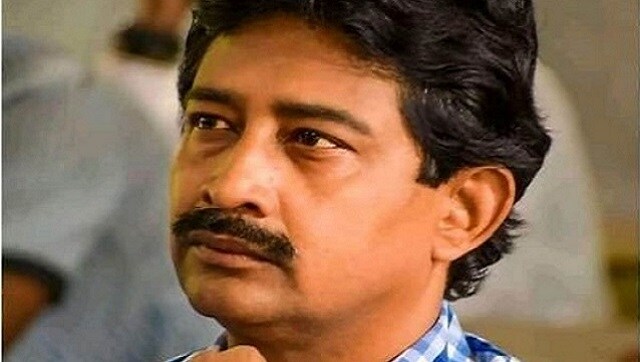 Politics
Banerjee, who unsuccessfully fought the Bengal Assembly polls on BJP ticket, described his meeting with the TMC general secretary as a 'courtesy visit'