Left dethrones UDF in Kerala, but who will be the next chief minister?
Kerala chief minister Oommen Chandy and his popular image with the electorate failed to undo the damage done by allegations of corruption and sleaze that marked his tenure
Eventually it was Kerala's trend of anti-incumbency deciding Assembly elections that prevailed once again. Chief minister Oommen Chandy and his popular image with the electorate failed to undo the damage done by allegations of corruption and sleaze that marked his tenure. The southern state continued going against the incumbent, again choosing the Left alliance.
Though the LDF has comfortably won the majority in the 140-seat house, the focus will shift on who will be the chief minister. During campaigning, LDF leaders did not project any single person as the party's CM candidate and had said it would be decided after the polls. Probable candidates for the top slot — party stalwart VS Achuthanandan and politburo member Pinarayi Vijayan — were both elected with a thumping majority.
According to CPM sources, the party leadership will meet in a day or two to elect its leader and it would be conveyed to the LDF partners, including CPI, NCP and JD-S. The Communist Party of India said its senior alliance partner CPM would take a decision on the next chief minister of the state. "As the major partner in the alliance, CPM would take a decision on it. They would communicate it to other partners, including us, and then we would take a joint decision," CPI Kerala secretary Kanam Rajendran told PTI, in response to a question on who will be the next chief minister.
The CPI leader, who campaigned extensively in the state, said the legislature party leader of CPM would become the chief minister. "Let them take a decision on their legislature party leader. Then we would give our opinion," Rajendran said.
His statement assumes significance in wake of reports that CPM is not clear on who among the two leaders should become the chief minister. Popular leader Achuthanandan, 93, contested from Malampuzha in Palakkad district, while 71-year-old Vijayan, who enjoys considerable clout in the state CPM was fielded from Dharmadam in Kannur.
Meanwhile, even as the BJP was celebrating its victory in Assam, it could rejoice a historic, first ever seat in Kerala. O Rajagopal, an 86-year-old political veteran, created history by opening the BJP's account in the state when he won the Nemom seat, defeating two-time sitting legislator V Sivankutty.
Speaking to reporters at the state BJP headquarters here, an excited and happy Rajagopal said the surge of the BJP in Kerala will now begin with his victory. "Everyone, including the CPM and the Congress, was saying that the BJP will not open its account in Kerala. AK Antony ridiculed us by saying that the BJP will have to take a visitor's pass to the assembly and take its seat in the visitors' gallery," Rajagopal said.
State BJP chief Kummanam Rajasekharan tweeted, "We are entering Kerala assembly. Dedicating this feat to the efforts of our karyakartas, memories of our Balidanis and faith cast by voters."
We are entering Kerala Assembly. Dedicating this feat to the efforts of our Karyakartas, memories of our Balidanis and faith cast by voters.

— KummanamRajasekharan (@Kummanam) May 19, 2016
Even before his victory was announced, hundreds of BJP supporters began celebrating outside the counting centre. Rajagopal had contested the Thiruvananthapuram Lok Sabha seat in 1999, 2004 and 2014. He finished in second place behind Shashi Tharoor of the Congress in 2014.
He also contested the 2011 assembly polls from Nemom and finished second. In the 2012 by-election in Neyyatinkara, he secured more than 30,000 votes, but could not win. Until Rajagopal's victory, the BJP had never won an Assembly or Lok Sabha seat in Kerala.
Meanwhile, Chandy said the results were "a setback" and the party and UDF would discuss in detail the reasons for the unexpected rout. A visibly upset Chandy, however, dismissed suggestions that the UDF's decision to field tainted leaders as candidates was the reason for its defeat.
The Congress leader said he as the UDF chairman has more responsibility in its defeat in the elections. "No doubt it is an unexpected verdict. We didn't expect such a defeat. Both party and the UDF have responsibility in the defeat. I have more responsibility because I am the chairman of the front," Chandy told reporters.
Asked whether the party's decision to give tickets to the tainted ministers had backfired, he said, "I don't think so. But we will meet and discuss (the defeat) at party level and UDF level," he said.
While KPCC chief VM Sudheeran had opposed the candidature of Congress leaders, including excise minister K Babu and revenue minister Adoor Prakash in the elections on grounds that they faced corruption charges, both Chandy and Home Minister Ramesh Chennithala had thrown their weight behind their ministerial colleagues.
Considered a master political strategist, Chandy is the only Congress chief minister to complete his full term, an achievement other party CMs — R Shankar, K Karunakaran and AK Antony — could not boast of, despite the fact that he came to power with a wafer thin majority of 72 members in a 140-member Assembly in 2011.
Known as Kunjoonju among those close to him, Chandy showcased the Kochi Metro, proposed Vizhinjam container terminal, and the Kannur airport projects as his achievements during his second tenure as chief minister. He had also permitted webcasting his office all 24 hours, insisting that general public has a right to observe their CM anytime, any day.
He took charge as chief minister twice — from 31 August, 2004 to 17 May, 2006, and 18 May, 2011 till date, and also served as opposition leader when the LDF was in power. Chandy never contested the Lok Sabha polls nor sought a Rajya Sabha berth, always preferring to be in his home state. He also had to do a tight rope walk to consolidate his position in the faction-ridden Congress in Kerala.
Chandy contested the assembly election for the first time in 1970 when he was only 26 and defeated CPM war horse EM George after which there has been no looking back for him. He also served as UDF convenor from 1982-85.
With agency inputs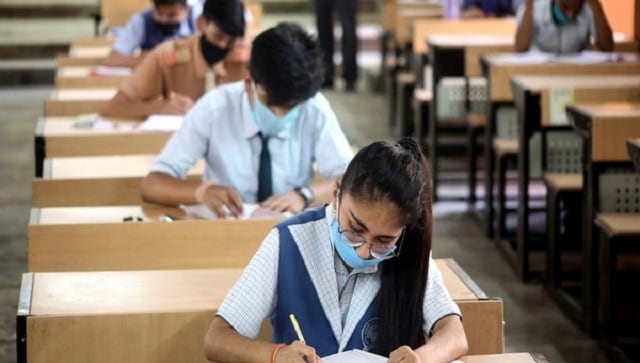 India
Reacting to the verdict, state General Education Minister V Sivankutty said a majority of students wanted to write the examination offline and it will be held without creating any difficulties for them.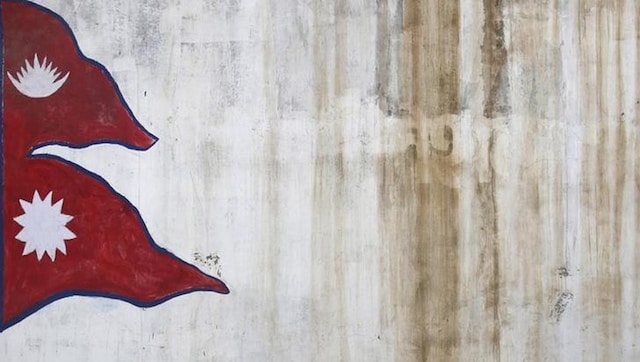 World
Budget Holiday means the Government of Nepal is unable to spend from the State treasury. This is probably the first time in Nepal that government expenditures are likely to be suspended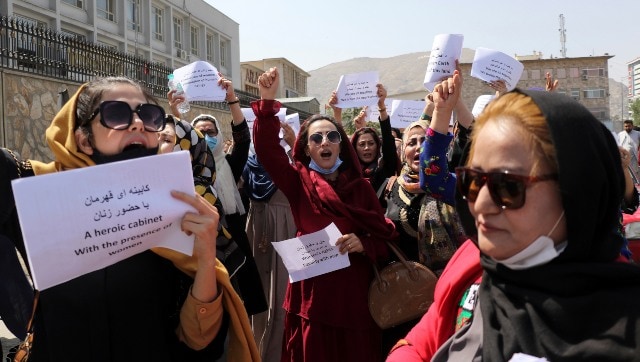 World
Recent controversial comments by Taliban leaders, like that of Hashimi, have exposed the Taliban's true nature as it ignores women, who make up half of the population of the war-torn country