Leave FTII to Rahul Gandhi: Why BJP should yank funding and create its own institutions
Institutions of higher learning, especially those dealing with the social sciences and the creative arts, tend to be political. If the BJP wants to refashion them in its own mould, it would be better off creating its own institutions
Congress dynast Rahul Gandhi's "political" foray in support of the striking students of Pune's Film and Television Institute of India (FTII) was widely panned in prime time TV shows yesterday (31 July). For once, the BJP and Sangh spokesmen appeared relaxed, thankful that they were not the target of criticism about debasing institutions.
That did not stop Rahul Gandhi from hypocritically claiming that the BJP wanted to promote mediocrity (was he chosen the Congress Veep through merit?), but we will not let that detain us here. The question the TV anchors were raising was this: did Gandhi's entry into the FTII battle on the side of the students make a resolution of the issues raised by them more intractable (it did)?
Actually, this was the wrong question to ask. The fact is many educational institutions tend to be political – especially as students are often at the forefront of political change – and to believe that FTII will somehow be insulated from politics is naïve. It is as naïve as the BJP's assumption that changes at the top will bring about a change in an institution's basic political orientation.
This writer would like to focus not on the actual issues involving FTII, but the BJP's flawed approach to it and other institutions of higher education. The BJP's logic for putting its own people in places like FTII and other key educational institutions, including Nalanda, about which Amartya Sen raised a huge hullabaloo the other day, is this: these places are infested with people owing allegiance to the Congress or the Left, and, now that the BJP is in power, we have a right to put our "own" people there and neutralise the earlier ideological orientation of faculty and students.
It won't be easy, and one term is certainly not enough to change the ideological character of institutions that have been around for decades, ingesting the Congress-Left philosophy like mother's milk.
Let's also be clear that it is pointless to pretend that institutions will not have an in-built ideological view. Barring very career-oriented ones like the IIMs and IITs - where students come to give themselves a leg up in the job market and thus tend to have no time for excessive politicking - all other institutions, from regular colleges to state-run universities to specialist institutions like FTII, tend to be steeped in politics. This does not mean pedagogy or learning always suffers, but that risk remains. Educational institutions dealing with the social sciences and the creative arts particularly tend to be hyper-political. (Exhibit A: Jawaharlal Nehru University)
Moreover, students are inherently activist. Students drove the anti-Vietnam war protests in the US; university students aided the political efforts to create Telangana state; JNU was, and remains, a nest of Left-wing academicians and ideologues.
So if the BJP thinks it can change the political or ideological nature of educational and other institutions, it is embarking on a hopeless mission. All it will earn is opprobrium for trying to "saffronise" education, never mind the hypocritical nature of the criticism directed against it by those who saw no wrong in trying to Congress-ify or Marx-ify many institutions. The Congress-Left orientation of all institutions created by the centre so far is a reality. It is their DNA. Trying to plant a Gajendra Chauhan at FTII or a Sangh ideologue at the Indian Council for Historical Research will result in mere tinkering, and the results will be short-lived. These changes will be reversed once another dispensation comes to power.
If the BJP wants institutions that are sympathetic to its ideology, it has to invest time and effort to create new ones. It cannot hope to capture institutions that are already infested with Congress-Left intellectuals and which have been created through 60-and-odd years of a Gandhi clan patronage. You can't change an embedded DNA merely by grafting your own person at the top. This is why a Gajendra Chauhan is easy meat for the FTII's entrenched interests. Even if he stays put, he will have served no BJP purpose beyond earnings brickbats.
The best way to fix FTII is to yank the central funding to it and force the students and faculty to focus on what they really want from the institution. If they want their politics, let them find the right patrons for it. Let them find the money to pay for their politics.
The BJP should, on the other hand, create a new institution manned by the right kind of academics and intellectuals who are friendly to its way of thinking, or at least not inimical to it. Beyond initial start-up funding, the BJP would also be wise to get these institutions to find sustainable corporate or private funding to rival the FTII. If the BJP can create a better and more prestigious institution outside the state's area of patronage, it will endure and create something powerful. Trying to tinker with a state-run FTII will yield no benefit, especially once it loses power.
The BJP should learn a thing or two from the Congress-Left ideological successes in fashioning institutions attuned to thinking like them and attracting teachers and students of a particular kind. It is easier to create a new institution in your own image than to try and reshape an old one that has developed set ways and attitudes. An atrophied limb cannot be made more flexible. You have to create a new limb.
Just as a dog's tail cannot be straightened by placing it in a tube, Congress-Left institutions cannot be reshaped to the BJP's way of thinking. The BJP's best bet is to let them starve for funds, and use the money saved to provide start-up capital for its own long-term institutions.
Let Rahul Gandhi be free to clean up the mess at FTII. The BJP should focus on the next FTII.
Subscribe to Moneycontrol Pro at ₹499 for the first year. Use code PRO499. Limited period offer. *T&C apply
Politics
During his Kerala visit on Tuesday, Rahul Gandhi had said he was used to a "different type of politics" in north India and coming to the southern state was a "refreshing" change for him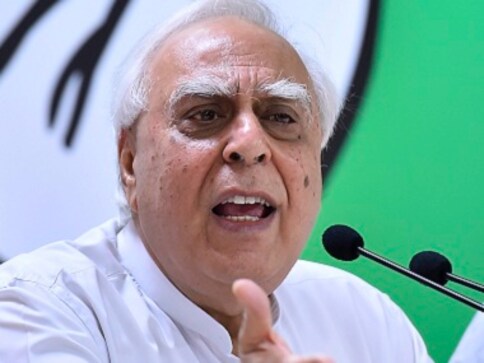 Politics
Sibal slammed the BJP for accusing the Congress of creating a divide, saying the charge was not only 'ludicrous and laughable' but also 'mischievous'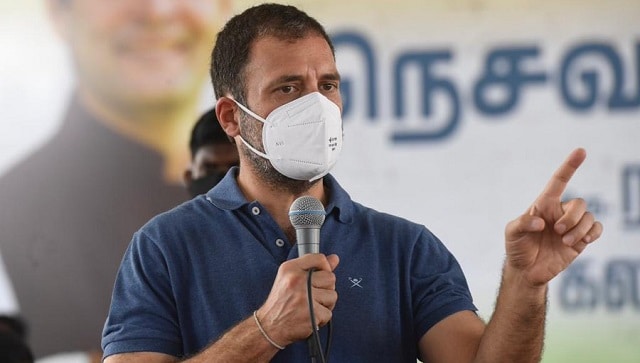 Politics
The north-south divide inadvertently flares up before every election, especially in southern Indian states. This time it has come before the Assembly elections in Tamil Nadu, Kerala, and the UT of Puducherry