Lalu Prasad Yadav: The man whose luck finally ran out
Lalu's reign as chief misniter in Bihar was a time when everything came to a standstill. Economic and social development took a back-seat, the kidnapping industry in and around Patna progressed, forced weddings increased and anybody and everybody, who could leave the state, actually did. But despite all this Lalu Yadav managed to survive and stay relevant for a period of close to 20 years, first as the Chief Minister of Bihar and then as the Minister of Railways. Luck had an important part to play, right from the very beginning.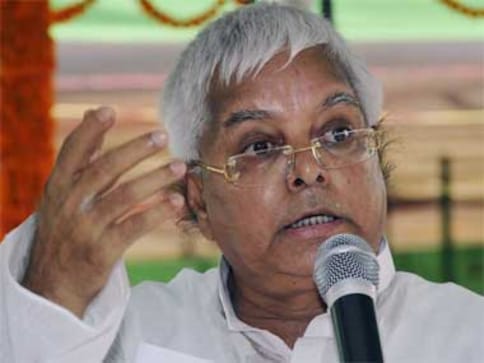 Sometime in the early 1990s, in Ranchi, the city I was born and brought up in, one day in the late evening in the month of May, there was a power cut. Ranchi, in those days, saw an innumerable power cuts (or load shedding as it was officially called) during the course of any day.
But this was a special power cut. It lasted for nearly two weeks (my sister says it was 10 days). Yes, you read it right, a city of nearly a million people during peak summer was plunged into darkness and did not have any power for two weeks at a stretch.
The reason offered was that strong winds had ripped out some electric poles which carried power to the city from the nearest thermal power generating station at Patratu (around 40kms from the city). And this would take time to repair.
It need not be said that no one bought this explanation. Where does it take two weeks to repair a few electric poles, was an oft asked question? And more than that, the city regularly bore the wrath of cyclones and barely any electric poles were ripped out even during a cyclone.
The conspiracy theory was that Lalu Prasad Yadav, who was the Chief Minister of Bihar, had cut off power to Ranchi, so that power could be supplied to Patna, the capital of Bihar. Ranchi, now the capital of Jharkhand, was then a part of Bihar.
This is my enduring memory of the rule of Lalu Prasad Yadav as the Chief Minister of Bihar. It symbolises the darkness that encapsulated Bihar in the 15 long years that Lalu ruled it. He ruled the state directly between 1990 and 1997 and then indirectly through his wife Rabri Devi, who was the Chief Minister between 1997 and 2005.
It was a time when everything came to a standstill. Economic and social development took a back-seat. The kidnapping industry in and around Patna (rumored to be run by Lalu's brothers-in-law) progressed (the children of any doctor in Patna, who had a thriving private practice were a prospective target). Pakadua shaadis (forced weddings), in which a prospective bridegroom was kidnapped and then forcefully married off to a girl, because the bride's father could not afford to pay the dowry, were at their peak. And anybody and everybody, who could leave the state, actually did.
But despite all this Lalu Yadav managed to survive and stay relevant for a period of close to 20 years, first as the Chief Minister of Bihar and then as the Minister of Railways. Luck had an important part to play, right from the very beginning.
Lalu Yadav's entry into serious politics happened in the early 1970s. This after he had quit student politics in 1970, after losing the election for the post of the President of the Patna University Students Union (PUSU) to a Congress candidate. Before losing this election, Lalu had been the general secretary of the PUSU for three years.
Sankarshan Thakur, a man who has closely followed the rise and fall of Lalu, writes in Subaltern Sahib: Bihar and the Making of Lalu Yadav, "On the eve of elections of Patna University Students Union (PUSU) in 1973 non-Congress student bodies had again come together, if only for their limited purpose of ousting the Congress. But they needed a credible and energetic backward candidate to head the union. Lalu Yadav was sent for."
The only problem here was that Lalu was no longer a student, but an employee of the Patna Veterinary College by then. But this was a small problem, which could be easily fixed.
As Thakur writes "Assured that the caste arithmetic was loaded against the Congress union, Lalu readily agreed to contest. He quietly buried his job at the Patna Veterinary College and got a backdated admission into the Patna Law College. He stood for elections and won. The non-Congress coalition in fact swept the polls."
This victory in 1973 set up Lalu for the big league. This was also the year that Lalu married Rabri Devi. The marriage proved very lucky for Lalu. It was around this time that veteran leader Jai Prakash Narayan launched an agitation against the then Prime Minister Indira Gandhi and her high handed ways. In 1974, the agitation against Gandhi gained speed and spread throughout the country.
As Thakur writes, "An agitation committee was formed, the Bihar Chatra Sangharsh Samiti to co-ordinate the activities of various unions and Lalu Yadav as president of PUSU was chosen its chief." These events catapulted Lalu Yadav into the big league from which he never looked back. He became a member of the Lok Sabha in 1977 at a very young age of 29. He became the Chief Minister of Bihar in 1990.
Historians often ask counterfactual or 'what if' questions to figure out how history could have evolved differently. In Lalu's case, the big 'what if' question is what would have happened if Lalu had not come back to politics in 1973? While the implications it would have had on the politics and economics of Bihar is difficult to judge, given that other politicians who would have taken his place, could have been as bad as he turned out to be. Nevertheless, it would be safe to say that Lalu Yadav would have retired by now from his job at the Patna Veterinary College. His family would have had a remarkably lower middle class existence and the weddings of his daughters (starting with the eldest Misa) would have been nowhere as grand as as they were.
Lalu took over as the Chief Minister of Bihar in 1990. One of the first news reports that I remember reading about him was about the fact that he lived with his brother, who was a peon at the Patna Veterinary College. Soon he moved to 1, Anne Marg, in Patna, the official residence of the Chief Minister of Bihar, and things changed dramatically.
Whatever little governance Bihar had completely collapsed (as is clear from the two week powercut that I talked about earlier). At the time when other states were growing, Bihar's economy actually became smaller as Ruchir Sharma writes in Breakout Nations – In Pursuit of the Next Economic Miracles, "Bihar was the only Indian state that not only sat out India's first growth spurt but also saw its economy shrink (by 9 percent) between 1980 and 2003."
This wasn't surprising given that the thriving kidnapping mafia in the state ensured that most people who could invest money in creating small businesses which drive economic growth, chose to leave the state.
Lalu and his wife Rabri ruled for the major portion of the period between 1980 and 2003. Economic development was nowhere on the agenda of Lalu and on several occasions when questioned about the lack of economic development in the state, he replied that economic development does not get votes. And he was proven right more than a few times.
In fact, such was Lalu's lack of belief in development that even money allocated to the state government by the Central government remained unspent. As Santhosh Mathew and Mick Moore write in a research paper titled State Incapacity by Design: Understanding the Bihar Story, "Despite the poverty of the state, the governments led by Lalu Prasad signally failed to spend the money actually available to them: '…Bihar has the country's lowest utilisation rate for centrally funded programs, and it is estimated that the state forfeited one-fifth of central plan assistance during 1997–2000.'"
Between 1997 and 2005, the Ministry of Rural Development allocated Rs 9,600 crore. Of this, nearly Rs 2,200 crore was not drawn. And of the money received only 64 percent was spent. Similarly, money allocated from other programmes was also not spent.
Lalu survived by building a potent combination of MY (Muslim + Yadav) voters. The Yadavs are the single largest caste in Bihar and form around 11.7% of the population. Muslims form 16-17% of the population in Bihar which is much more than 9.9% nationally. The MY formula was the main reason behind Lalu winning successive elections despite the governance in Bihar almost coming to a standstill.
Such was his faith in the MY voters that Lalu did not even promise development, like most politicians tend to do. As Mathew and Moore write: "He finessed this problem…by departing from the normal practices of Indian electoral politics and not vigorously promising 'development'. For example, if during his many trips to villages he was asked to provide better roads, he would tend to question whether roads were really of much benefit to ordinary villagers, and suggest that the real beneficiaries would be contractors and the wealthy, powerful people who had cars. He typically required a large escort of senior public officials on these visits, and would require them to line up dutifully and humbly on display while he himself was doing his best to behave like a villager. He might gesture at this line-up and ask 'Do you really want a road so that people like this can speed through your village in their big cars?'"
Lalu also played the US versus THEM card very well. "One of the reasons for his extended dominance was that Lalu Prasad Yadav used both rhetoric and policy continuously to maintain a mood of confrontation with the upper caste 'enemy', and so keep his electoral base mobilised. An important component of the strategy of confrontation was to avoid appointing members of upper castes to government jobs. New appointments were instead reserved largely for members of the communities in the dominant electoral coalition," write Mathew and Moore.
Meanwhile he was also making money from what came to be known as the "fodder scam". This scam started as a small scale scam where government employees fudged expense bills in the state's animal husbandry department. Since there was easy money to be made politicians ultimately got involved. Jagannath Mishra, who was the Chief Minister before Lalu took over, made money out of the fodder scam and when Lalu took over he simply had to maintain the status quo. So in that sense, Lalu did not have to figure out any formula for making money. He just needed to continue where Mishra had left.
In 1996, the press caught on to what was happening in the animal husbandry department and Lalu had to finally quit in 1997. But he successfully managed to install his largely illiterate wife Rabri Devi as chief minister. I remember in one of the first television interviews that Rabri gave, Lalu kept prompting her from behind the camera.
But all this did not matter because Lalu's MY formula just couldn't go wrong. Such was his faith in the formula that he even quipped "jab tak rahega samose main aaloo, tab tak rahega Bihar main Lalu." Even though Lalu Yadav successfully wooed the Muslims, when it came to distributing goodies he concentrated on the upper caste Muslims i.e. the ashrafs.
Manjur Ali studies this phenomenon in a research paper titled Politics of 'Pasmanda' Muslims : A Case Study of Bihar. As he writes "Lalu Prasad Yadav in the name of M-Y (Muslim-Yadav) alliance has promoted the FM-Y (Forward Muslim-Yadav) alliance, where major benefits were cornered by Ashraf Muslims in the name of the community… Unemployment, poverty and apathy of the state towards their problems were never raised by the Bihar Ashraf political elites ..The RJD made fourteen Muslims MLCs, out of which twelve were upper-caste Muslims. Again, there were seven appointments made for the post of Vice Chancellor, all from upper castes. Similarly, appointment to government posts like teachers, posts in the police department and in minority institutions were allotted to the sharif people. In turn, Lalu received blessings from religious leaders belonging to the upper castes for his electoral victory."
The backward class Muslims are referred to as the pasmandas. They are essentially dalits who have converted to Islam.
In pasmandas Nitish Kumar found a chink in Lalu's armour and he gradually started making them realise that Lalu Yadav had given them a raw deal. On October 8, 2005, seven pasmanda political parties issued a clarion call to defeat Lalu Yadav's Rashtriya Janata Dal (RJD) in the state assembly elections. Slogans like 'Vote hamara fatwa tumhara, nahi chalega' (your dictate on our vote will not work) and 'jo pasmanda ki baat karega, wahi Bihar pe raaj karega' (those who concede the demand of Pasmanda will rule Bihar) became the order of the day.
This split in the Muslim vote along with other caste alliances that had been built, helped Nitish Kumar become the Chief Minister of Bihar in November 2005.
Lalu Yadav meanwhile continued to be relevant by getting close to Sonia Gandhi who used him to meet her own political ends. As Rasheed Kidwai writes in Sonia – A Biography, "Through 2004-2010, Sonia had identified key people to hold every loose plank on the UPA cart tight....She also had Rashtriya Janta Dal chief Lalu Yadav rein in the Nationalist Congress Party boss Sharad Pawar, and the late Vishwanath Pratap Singh, to keep linkages with the DMK smooth."
This helped Lalu stay politically relevant in Delhi till 2009, even though he was on a weak footing in Bihar. In the 2009 Lok Sabha elections, Lalu's party just won 4 seats. The new caste alliance of pasmandas + mahadalits + extremely backward classes (primarily the non yadav backward classes) that Nitish Kumar had built, along with the upper caste votes that came because of his alliance with the BJP, proved to be too hot for Lalu to handle. The moral of the story was that if you live by caste politics, you ultimately die by it as well.
Finally, the law caught up with Lalu for his shenanigans in the fodder scam. He has now been sent to jail and stripped of his Lok Sabha membership. Hopefully, this is the last we are seeing of Lalu Yadav as a politician. Politicians like him need to be confined to the dustbins of history.
Let me conclude with the oft used English phrase "earth to earth, ashes to ashes, dust to dust". May the political being in Lalu Yadav rest in peace.
(Vivek Kaul is a writer. He tweets @kaul_vivek)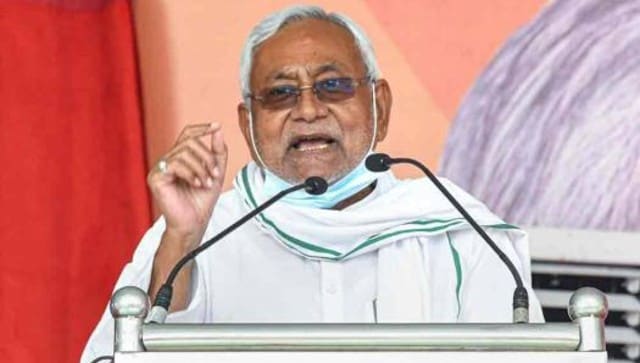 India
Pronouncing the sentence on Saturday, special MP-MLA court judge Rakesh Kumar Rajak also imposed a fine of Rs 5,000 on Arun Kumar, the former RLSP MP of Jahanabad.
India
Cubs named Keshari, Vikram, Magadha and Rani. According to the Tiger census report of India released in 2020, India has around 70 per cent of the world's tiger population
India
Bihar continues to witness deaths owing to the consumption of spurious liquor. Earlier in March, 32 people died after consuming hooch. In May and August too, the 'dry state' recorded deaths owing to hooch