Lakhimpur Lok Sabha Election Result 2019 LIVE Updates: Party, Candidate, Constituency wise Winner, Loser, Leading, Trailing
In the 2014 Lok Sabha polls, BJP's Sarbananda Sonowal won the seat defeating former Congress minister Ranee Narah by a huge margin.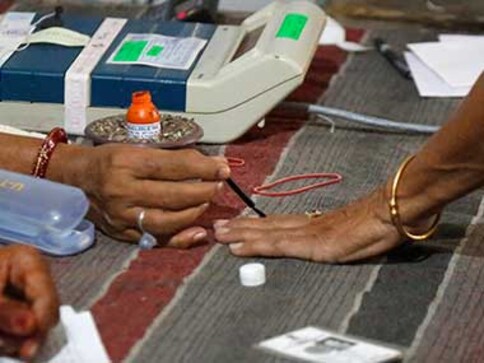 Lakhimpur Lok Sabha Constituency
Constituency number: 14
Total electors: 14,30,994 (2014 estimates)
Male electors: 7,35,263
Female electors: 6,95,731
Assembly Constituencies: Majuli (ST), Naoboicha, Lakhimpur, Dhakuakhana (ST), Dhemaji (ST), Jonai (ST), Chabua, Doom Dooma, Sadiya
Reserved: No
Results in last four Lok Sabha elections: The seat is currently in the BJP's kitty. Former Congress minister Ranee Narah won the seat in 1998, 1999 and 2009 elections. In 2009 elections, Arun Kumar Sarmah of the AGP won the seat. In the 2014 polls, BJP's Sarbananda Sonowal won the seat defeating Narah by a huge margin. He vacated the seat in 2016 to take over as Chief Minister of Assam.
Demography: The Ahom community as well as the Mishing tribe, one of the largest tribes in the North East, who also inhabit parts of Arunachal Pradesh, are the main electorates in the constituency. Tea workers are also a sizeable section of the electorate in Lakhimpur.
India
Prime Minister Narendra Modi flagged off the MV Ganga Vilas. The luxury liner will embark on a journey from Varanasi in UP and reach Dibrugarh in Assam via Bangladesh in 51 days. The voyage will cover a distance of 3,200 km and passengers will be able to visit over 50 tourist sites
Opinion
The inability to adopt correct strategies for conflict resolution by the state governments would soon be egging on divisiveness
India
Two Myanmar nationals were arrested by the Assam Rifles and the and Mizoram Police on Sunday after 100 detonators were recovered from their possession in Mizoram's Champhai district