Kumar Vishwas' 'apolitical' message asks some pertinent questions on Kashmir, nationalism
Kumar Vishwas says that India is sending a confusing message to the world by not taking a firm stand against Pakistan.
Each time a repugnant and distressing news surfaces from the conflict ridden Jammu and Kashmir, much is said and written about the India-Pakistan relationship and the said debate around nationalism. This time around, when a debate raged out over an Indian Army officer using an alleged stone-pelter as a human shield to rescue policemen and Election Commission officials cornered by an angry mob, Aam Aadmi Party leader Kumar Vishwas took to YouTube to send across an apolitical message. He was seen questioning the take of politicos, including his own party leader Arvind Kejriwal.
In a 13-minute-long video message, Vishwas touches upon a range of issues that usually miss prominence in the nationalism debate.
From the disillusioned Kashmiri youth to the need to alienate Pakistan, Vishwas airs his views on a range of topics. At the onset, he states that the viewers must view him neither as an AAP worker nor as a poet nor a social activist.
He claims that the trend today is of cult politics, where leaders take prominence over the cause of politics. In a list that include top leaders that includes Arvind Kejriwal, Vishwas states that the lesser mortals will pass away but the nation will stand on.
"Mostly our leaders take the centrestage in our politics. Modi-Modi, Arvind-Arvind, Rahul-Rahul, yeh saare bas kuch saal rahenge, par desh 5,000 saal ka hai."
He says that India is sending a confusing message to the world by not taking a firm stand against Pakistan.
"On one hand we are propagating a message that world must brand Pakistan a rogue state. Could we bring ourselves together to do that just yet? Have we suspended trade ties with a state that has repeatedly conspired against us," Vishwas states in the message.
The leader bats for tougher posturing against Islamabad while he talks of mainstreaming the woes of Kashmiri youths and increasing efforts to reach out to them.
In his message, Vishwas takes on both the BJP and AAP for a second time as he mentions the much touted India's surgical strike. He says, "The surgical strikes were a matter of great pride for the nation but politicians could not transcend party lines in their dealing with it... Some tried to put on posters claiming credit for it, while others tried to snatch away the government's credit... both are wrong"
He is also seen praising former Prime Minister Atal Bihari Vajpayee and senior BJP leader Murli Manohar Joshi for their tough posturing against Pakistan. Invoking the Pokhran nuclear test Vishwas says that even at the time, the entire world put stringent sanctions against India but Vajpayee maintaned that Indians would die of hunger but not surrender their self-respect. He then asks why can't Modi tread a similar path.
Vishwas also takes a dig on politicians, including those from his own party, for neglecting their core ideology and poll promises. He points fingers in a veiled attack at AAP as well. He says, "If you ride to power talking about corruption, and your own people indulge in bribery, you will be asked questions." "If you win elections on the plank of nationalism and you can't defend it, people will hold you answerable," Vishwas says in an apparent reference to the BJP.
Earlier, there were rumours that the poet-turned-politician is about to join the BJP, which the AAP leader was forced to dismiss. His current take on Kejriwal and AAP and his views on Pakistan that eerily sound similar to that of the BJP may again raise a few eyebrows.
India
To make the movement of visitors easy, the three existing platforms have been connected to subways. The platforms will have a seating facility that can accommodate at least 480 people
India
Prime Minister Narendra Modi on Sunday urged people to nominate their choice of persons, who are doing exceptional work at the grassroots, for Padma awards.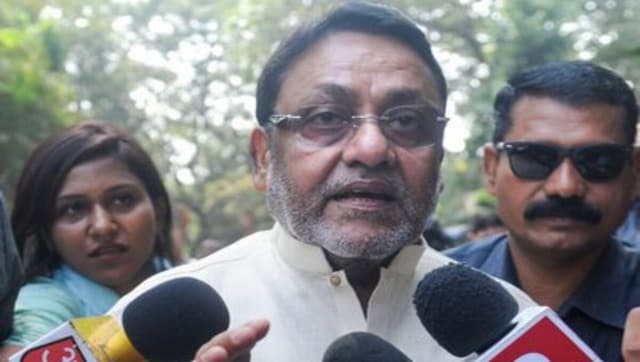 India
Notably, the NCP had offered outside support to the BJP in Maharashtra after the 2014 polls. However, the BJP had come to power with the support of the Shiv Sena