Kulbhushan Jadhav's death sentence will affect India-Pakistan bilateral ties, says Sushma Swaraj in Rajya Sabha
Reacting strongly to the Paksitan's decission to send an Indian national, Kulbhushan Jadhav to the gallows, Sushma Swaraj said that India will regard this as 'premeditated murder'
Reacting strongly to Pakistan's decision to send Kulbhushan Jadhav, an Indian national and a Indian Navy official, to the gallows, Union External Affairs Minister Sushma Swaraj said that India will regard this as a "premeditated murder" if Pakistan carries out the death sentence awarded to Jadhav. She further said that such a move will not come without repercussions.
In a strong message to Pakistan, Swaraj, who was addressing the Rajya Sabha on the issue on Tuesday,  said that this was an "indefensible verdict on an Indian national," adding that Pakistan must "consider the consequences on our bilateral relations if they choose to proceed on this."
Swaraj also added that much could be read from the fact that even after three hours after the officials announced Jadhav's death sentence and the media reported it, "the Indian Consulate was still receiving documents negotiating conditional consular access."
Swaraj categorically denied that Jadhav was a spy. She said that Pakistan's pursuance of the entire matter reeked of a conspiracy. "There is no evidence of any wrongdoing. This is nothing but a premeditated murder. The fact that they did not dare to try him in a proper court and refused him consular access as his right itself would tell us about the quality and process of his trial."
"Jadhav has only fallen prey to Pakistan's plan to cast aspersions on India to divert attention from the issues raised by India on international platforms," Swaraj said.
She said the government would appeal to the Supreme Court of Pakistan and would petition the President of the country to save "the son of the nation".
Meanwhile, the Lok Sabha too stood united in condemning the move. Member of Parliaments from the Treasury and Opposition benches, alike, strongly condemned Islamabad's move and demanded stern action by the government on the issue.
Leader of Opposition in the Lok Sabha and senior Congress leader Mallikarjun Kharge moved a motion in the Lower House to discuss the issue, which was duly passed. Kharge, while introducing the motion said that he strongly condemns Pakistan's move to slaughter an Indian national in complete disregard to established practice of law. He however also sought answers from the government adding that if India couldn't save him, it will be indicative of our government's weakness.
His remarks attracted the ire of BJP members who said the government was condemning the incident. "Without an invitation, you can attend a marriage, but you cannot meet him or talk to him on the issue," Kharge said referring to Prime Minister Narendra Modi's decision to visit Pakistan to attend the marriage of Nawaz Sharif's daughter near Lahore.
Treasury benches took objection to the statement and shouted, "don't politicise the issue," after which Union Minister Ananth Kumar stood up in response and urged the Opposition to not politicise the issue, adding that the home minister will reply to all the questions raised in the parliament.
Speaker Sumitra Mahajan said "there should be no spat on the issue. We all are equally concerned about the fate of Jadhav." Kharge said while India granted access to Pakistan to visit Pathankot to gather evidence on terror strike, Islamabad denied counsellor access to Jadhav.
All India Majlis-e-Ittehadul Muslimeen (AIMIM) chief and MP from Hyderbad Asaduddin Owaisi also condemned the Pakistani action strongly, while terming the whole process of Jadhav's indictment farcical. "Pakistan's military courts are no courts but are akin to a banana republic. They have no regard for international norms, valid proofs and evidence whatsoever. And I demand that the Government of India use it's full influence to ensure safe return of Jadhav.
Congress MP Shashi Tharoor expressed satisfaction on the way the whole House united up against the "condemnable move by the Pakistani government" and hoped that "this unity could translate at an international platfrom." Tharoor said that while India has always preferred not to internationalise its relations with Pakistan, it is time New Delhi tells the world that tomorrow one of their citizens can face a similar fate in Pakistan.
Without naming any state, Tharoor also pointed fingers towards China stating that the time has come that GOI also gives a "strong message to those nations who have been aiding and promoting" rogue nature of Pakistan.
All India Trinamool Congress MP, Saugata Roy also condemned the move adding that the fact that Jadhav was tried in a military court shows that the Pakistani dispensation was not confident of proving the allegations in a court of law.
Meanwhile the Union Home Minster Rajnath Singh thanked the house for showing solidarity on the issue, assuring the MPs of complete and robust support to Jadhav's cause.
While condemning the action, Singh told the Lok Sabha that Pakistan had ignored all norms of law and justice. "The government strongly condemns it. All norms of law and justice were ignored. I want to assure the House that the government will do everything possible to get justice for Jadhav. He will get justice," he said. Responding to concerns expressed by members cutting across party lines, Singh said Pakistan had told the media there that Jadhav was carrying a valid Indian passport. He wondered why a spy would carry a valid passport. "This exposes Pakistan's action," he said.
The Home Minister was also critical of Islamabad's decision to deny New Delhi consular access to Jadhav on 13 occasions.
He said he was happy that the Parliamentarians expressed their outrage on the issue, adding that "India mainatins that Kulbhushan Jadhav was never arrested but kidnapped from the soil of another nation." He said that Pakistan has only "told lies on the issue" and Jadhav was no spy but an ordinary businessman in Iraq.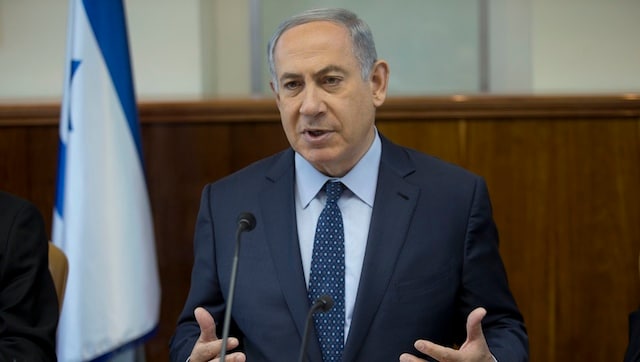 World
The crunch Knesset vote will either terminate the hawkish premier's uninterrupted 12-year tenure or return Israel to a stalemate likely to trigger a fifth general election since 2019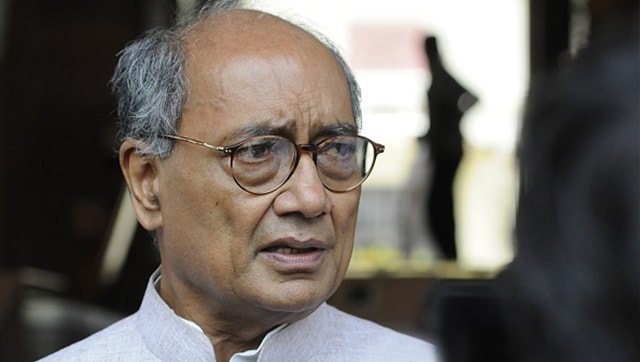 India
The party was forced to clarify that its Article 370 stand was spelt out by its working committee and that all party leaders should refrain from deviating from the official position
India
The Bombay High Court had on 9 June canceled the caste certificate of the Amravati MP, saying it was obtained fraudulently using fabricated documents