Kottayam Lok Sabha Election Result 2019 LIVE Updates: Thomas Chazhikadan of Kerala Congress M wins
The Kottayam seat is currently vacant because its former party president, KM Mani, was nominated to the Rajya Sabha.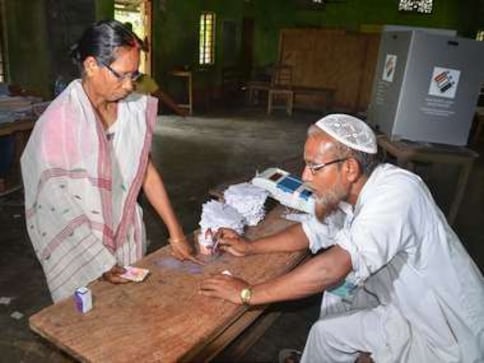 Kottayam Lok Sabha Constituency
Constituency number: 14
Total electors: 1,158,819 (2014 estimates)
Female electors: 587,001
Male electors: 5,71,808
Reserved: No
Delimited: No
Assembly Constituencies: Piravom, Pala, Kaduthurthy, Vaikom, Ettumanoor, Kottayam, Puthupally
Results in last four Lok Sabha elections: In the 1999 and 2004 elections, Suresh Kurup from CPM was elected MP. In 2009, Kerala Congress (M) took over the seat. Jose K Mani, son of party president KM Mani, won the election in both 2009 and 2014. He was, however, nominated to the Rajya Sabha and the seat is currently vacant.
Demographics: Kottayam has a population of 19,79,384, of which 49.81 percent are Hindus and 43.48 percent are Christians. This constituency is the only seat won by Kerala Congress (M) in the state. The party is a part of the UDF and has decided to give the ticket to Thomas Chazhikkadan for the upcoming election.
India
A group of people, who were not at all a party in the matter, were indulging in hate campaign in the social media platforms to add fuel to the fire and thus disrupt communal harmony in the southern state, VD Satheesan, Leader of Opposition in the state Assembly, said.
India
The Pala Diocese, under the prominent Syro-Malabar Church, came out with an explanation that the bishop did not intend to hurt anyone and his remarks were not against any particular community
India
Politicians, leaders and journalists, who try to deny the fact, may have their own vested interests, claimed the Bishop. Muslim outfits protested the statement, alleging that it was meant to create a communal divide in Kerala