Korba Lok Sabha Election Result 2019 LIVE Updates: Party, Candidate, Constituency wise Winner, Loser, Leading, Trailing
Banshilal Mahto from BJP won the Korba seat in 2014 with a margin of 4,265 votes.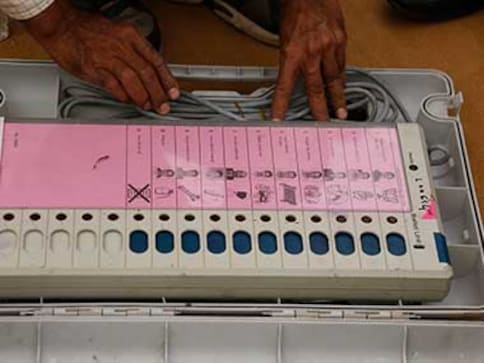 Korba Lok Sabha Constituency
Constituency number: 4
Total electors: 14,23,729 (2014 estimates)
Female electors: 6,93,610
Male electors: 7,29,701
Reserved: No
Delimited: Yes. The constituency came into existence in 2008.
Assembly Constituencies: Bharatpur-Sonhat (ST), Rampur (ST), Pali-Tanakhar (ST), Manendragarh, Korba, Marwahi (ST), Baikunthpur, Katghora
Results in last four Lok Sabha elections: In 2009, Charandas Mahant from Congress, who was MP from Janjgir-Champa in 2004, was elected MP from here. Banshilal Mahto from BJP won the seat in 2014 with a margin of 4,265 votes.
Demographics: The constituency is spread across Korba, Koriya, and Bilaspur districts in Chhattisgarh. There is a significant population of tribals in this constituency, especially in Koriya district. The Korba district is an agriculture belt where over 68 percent of residents are engaged in farming. The main crop sown is paddy. The district is also known as the coal hub of the state. The Korba coalfield is one of the largest coal contributors in the country.
Politics
RSS chief Mohan Bhagwat will unveil the statue of former Union minister Dilip Singh Judeo in Chhattisgarh today. Born into the erstwhile royal family of Jashpur, the BJP leader is known for the controversial 'ghar wapsi' campaign in the state, where tribals were 'reconverted' to Hinduism
India
'Burha Pahar', which touches Chhattisgarh's Balrampur and Latehar as well as Jharkhand's Garhwa districts, was captured in a joint operation of Central Reserve Police Force (CRPF) general duty battalions, its Naxal specialised wing CoBRA, Jharkhand Police and Jharkhand Jaguar
India
A joint team of the security forces comprising the District Reserve Guard (DRG), Special Task Force (STF) and Central Reserve Police Force (CRPF) had launched an operation based on inputs about the presence of maoists in Pomra forest in Bijapur, over 400 km from Raipur, the capital of Chhattisgarh