Kollam temple blaze: Not only fireworks, Kerala is key supplier to bomb-makers
The Kerala temple tragedy has brought into sharp focus a startling fact that Indian Mujahideen (IM) has been procuring a key ingredient in the making of bombs from Kerala for several years.
The Kerala temple tragedy has brought into sharp focus a startling fact: Indian Mujahideen (IM) has been procuring a key ingredient in the bomb-making from Kerala for several years.
Mujahideen operatives have been getting vast quantities of ammonium nitrate from Kerala to make the bombs that they have used to carry out several terror attacks across India, officials in Kerala and Karnataka told Firstpost.
"Kerala has a free-for-all kind of situation for all sorts of explosive substances whether they are used in making firecrackers, bombs or used for quarrying," a state police official said.
The arrest of Yasin Bhatkal, the Karnataka-born founder-leader of IM, in August 2013 and his interrogation later gave the first hints to investigators that Kerala was an important source of explosive substances.
Yasin,who had become the sole India-based leader after his brothers — Iqbal Bhatkal and Riaz Bhatkal escaped to Pakistan in 2008 — was instrumental in carrying out blasts in Hyderabad in 2007, in Ahmedabad in 2008, at the M Chinnaswamy Stadium in Bengaluru and German Bakery in Pune in 2010, and at the Delhi High Court and in Mumbai in 2011.
"Kerala is a prime source of ammonium nitrate for Mujahideen," Gopal Hosur, former Karnataka intelligence chief, confirmed to Firstpost.
Hosur said that the substance is "easily available" in Kerala and the state is teeming with Mujahideen modules. He described Kerala as a "hotbed of terrorism" that the IM used as a launchpad to carry out attacks in other parts of India.
He said if the terrorists were efficient, they just needed a kilogramme of ammonium nitrate to make one lethal bomb.
In fact, the ammonium nitrate that has been seized in the recent post in Kerala and Karnataka from people illegally transporting it amounted to several tonnes. Officials said this was just a tip of the iceberg.
"Huge quantities of the substance — amounting to several tonnes — is reported missing," admitted an official.
Terrorists are known to either illegally buy it or steal it from those making ammonium nitrate for legitimate uses. One legally permitted use of ammonium nitrate is in the blasting of quarries. But many quarry owners procure more than the quantity they are licensed to buy. They use the additional quantities to either carry out illegal quarrying or divert it to the IM.
On 11 November, 2013, officials seized 6,750 kg of ammonium nitrate at Muthanga on the Kerala-Karnataka border and. Two persons, Hakeem and Ishaq, were arrested. They said they were carrying it to a quarry in Kozhikode district in Kerala.
On 26 March, 2014, the Karnataka police seized around 6,200 kg of ammonium nitrate costing Rs 1.3 crore, 50,350 detonators and 19,250 metres of safety fuse wires from three desolate houses in remote villages in the Udupi district. Police identified Biju of Kerala and Annamalai of Tamil Nadu as the owners of the stock. Biju had a licence to store only 500 kg of ammonium nitrate and supply it to quarries.
Smaller quantities of the substance are periodically seized in not only the southern states, but elsewhere in India.
Asked about it, Sudharshan Kamal, the Chief Controller of Explosives of the Petroleum and Explosives Safety Organsation (PESO) said he was unaware of the seizures. He agreed that it was a "serious matter" if ammonium nitrate was falling into the hands of terrorists.
Kamal said that the stringent provisions of the "Ammonium Nitrate Rules" that the Central government had formulated, came into force only in 2013.
'Anti-nationals' behind the temple disaster?
While hearing a petition demanding a ban on fireworks displays at places of worship, the Kerala High Court on Tuesday pointed out that Paravur — where 113 people were killed in a fireworks show at a temple on Sunday morning — had the sea on one side and a lake on the other. Considering this, the court said the state government should probe whether 'anti-nationals' were involved in the explosion.
Meanwhile, the high court's directive that rules banning bursting of crackers after sunset must be strictly enforced has put the parties in a fix.
The ruling Congress-led United Democratic Front (UDF), the CPM-led Left Democratic Front (LDF) and the BJP are against any such restrictions. Chief Minister Oommen Chandy has called an all-party meet on Thursday to discuss the issue. The parties are wary of antagonising Hindus and Christians.
Both temples and churches resort to firecracker shows on certain festival days. The court will resume its hearing right after the all-party meet.
Find latest and upcoming tech gadgets online on Tech2 Gadgets. Get technology news, gadgets reviews & ratings. Popular gadgets including laptop, tablet and mobile specifications, features, prices, comparison.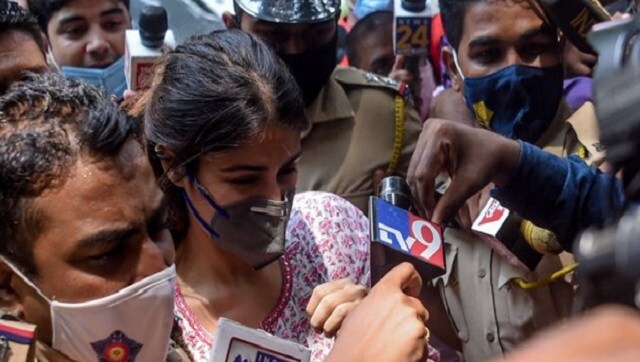 India
The persecution of Rhea Chakraborty, the actor's one-time partner, borders on lunacy, if we are to cling to some notions of rationality and humanity
India
The hospital's statement came on Thursday after media reports claimed that the BJP MP died while being treated for COVID-19
India
"When I was beaten up, they had levelled allegations that I am with BJP- RSS. So I am with BJP-RSS from now on," Madan Sharma, the retired officer, said