Election 2014 result live: Arun Jaitley concedes defeat, congratulates Amarinder
We track the biggest battles in the Lok Sabha elections. Who will be the giant killers this time round?
4:05 pm: Arun Jaitley congratulates Amarinder Singh on Twitter
Congratulations to Capt. Amarinder Singh for his victory in Amritsar Parliamentary Constituency.

— Arun Jaitley (@arunjaitley) May 16, 2014
3:40 pm: Farooq Abdullah losing, Omar says lessons to be learnt
It's almost certain that Farooq Abdullah will be losing the seat of Srinagar. And his Omar Abdullah has said that the National Conference will need to come to terms with the results.
"We have to take complete and total responsibility for the outcome of this election," he said.
He said they would be analysing results down to the Assembly seat level.
Veteran Congress leader Ghulam Nabi Azad has also lost the Udhampur seat.
3:20 pm: KCR wins Medak, but will he go to Parliament?
TRS chief K Chandrasekhar Rao wins Medak Lok Sabha seat, defeating nearest Congress rival Sravan Kumar Reddy by a margin of more than 3.97 lakh votes.
3:10 pm: Modi wins by one of the largest margins ever in Vadodara
Modi wins Vadodara seat and it turns out is one of the biggest victory margins ever.
He won the seat by 5,70,000 votes but just fell short of breaking the record of 5,92,000 votes held by Anil Basu of CPM in 2004.
3:00 pm: Tharoor now leads by 15,000 votes
After a tense morning, Shashi Tharoor must be breathing relatively easier now. He's now leading by 15,000 votes and could just win the seat after all.
2:50 pm: Preneet Kaur losing in Patiala
In Baramati , Supriya Sule is still facing a tough fight and is just about holding off a challenger in the form of Mahadev Jankar.
And while Amarinder Singh looks set to win Amritsar for the Congress, his wife Preneet Kaur looks set to spend some more time in her home state given she's running third presently.
2:00 pm: Jaitley now trails by over one lakh votes
The senior BJP leader is now trailing by around one lakh votes.
His opponent Amarinder Singh has already held a press conference in which he said though there were two rounds of counting to go, the verdict seemed to be in his favour.
"I would like to thank the voters of Amritsar for their support," Singh told reporters.
1:20 pm: Tharoor in the lead now
Hold the presses. Or at least don't write off Shashi Tharoor just yet. He's now leading O Rajagopal of the BJP by a little over 4,000 votes.
Will he ensure the BJP doesn't win the seat? This looks like it could be a close race.
1:10 pm: Yeddyurappa cheers in Shimoga
The BJP veteran is celebrating his new innings in the Lok Sabha:
Winning moment.... pic.twitter.com/NaTFr6LBP4

— B.S. Yeddyurappa (@BSYBJP) May 16, 2014
1:10 pm: AAP's Ashutosh concedes defeat in Chandni Chowk
And this is what he had to tweet:
I accept people's verdict in Chandni Chowk and congratulate Harshwardhan JI for his victory .

— ashutosh (@ashutosh83B) May 16, 2014
12:40 pm: Nandan Nilekani concedes defeat in Bangalore south
NDTV reports that Congress's Nandan Nilekani has conceded defeat in the seat of Bangalore south. His former colleague, V Balakrishnan, however, needn't bother and should perhaps be worried about holding on to his deposit.
12:30 pm: Paresh Rawal, who may play Modi, looks set to enter Lok Sabha
Paresh Rawal, who is rumoured to play Narendra Modi in a celluloid version, looks set to enter the Lok Sabha with the BJP's prime ministerial candidate.
He has a considerable lead in the seat of Ahmedabad East and stands to win by over a lakh votes.
12:20 pm: Jaitley now trailing by 60,000 votes
The lead between Jaitley and Amarinder Singh is now widening. Latest figures from the Election Commission say that he's trailing by 60,000 votes.
12:15 pm: Karti Chidambaram running in fourth in Sivaganga
Just to give you a scale of how badly Karti Chidambaram is doing, here's what the current numbers look like:
PR Senthilnathan is presently on 19,931 votes while Karti is presently at just 5305 votes.
This might just be a big rout in the offing. Did P Chidambaram make a wise decision and save face by staying out of the political race?
12:10 pm: Narendra Modi meets mother for blessings
He's set to become the next prime minister of the nation and he's presently at his family home where he's receiving blessings from his mother.
Narendra Modi has also tweeted proclaiming his victory:
India has won! भारत की विजय। अच्छे दिन आने वाले हैं।

— Narendra Modi (@narendramodi) May 16, 2014
Narendra Modi meets his mother Heeraben #Elections2014 pic.twitter.com/8BGf2Tvp11

— ANI (@ANI_news) May 16, 2014
11:50 am : NCP's Chaggan Bhujbal trails by 1 lakh votes
NCP veteran Chaggan Bhujbal is presently trailing by approximately one lakh votes present. Tukaram Godse of the Shiv Sena is presently in the lead.
11:40 am: Modi beats Kejriwal in Varanasi
Narendra Modi has reportedly won in Varanasi, beating AAP's Arvind Kejriwal by around 50,000 votes, reports say. Not perhaps the margin the BJP chief would have liked, but then that would just be a minor point in this case.
11:35 am: VK Singh wins Ghaziabad
The former Army chief has reportedly won the Ghaziabad seat, reports the Times of India.
11:30 am: Yogendra Yadav trails in Gurgaon
Perhaps AAP's biggest hope in this election, Yogendra Yadav is trailing by a wide margin in Gurgaon.
Rao Inderjit Singh of the BJP, formerly of the Congress, is well in the lead in this constituency.
11:20 am: Jaitley trails by 40,000 votes in Amritsar
Is Arun Jaitley set for a disastrous debate in electoral politics? As of now he trails Amarinder Singh by 40,000 votes.
11:15 am: Karti Chidambaram trails
Congress leader P Chidambaram's son Karti was trailing in
his father's bastion Sivaganga where AIADMK established a
substantial lead. Looks like he may not be going to the Lok Sabha after all.
11:10 am: Sushma Swaraj leads by almost one lakh votes in Vidisha
Sushma Swaraj presently leads by over one lakh votes in Vidisha and looks good to win comfortably against Lakshman Singh of the Congress.
11:00 am: Poonam Mahajan looks good to beat Priya Dutt
Poonam Mahajan leads Priya Dutt by around 70,000 votes presently and could be one of the big giant killers in this election.
10:40 am Shashi Tharoor trailing by 10,000 votes, Mahesh Manjrekar leads
Shashi Tharoor is now trailing by a large margin against BJP's O Rajagopal and may just lose the seat in Kerala.
Meanwhile in Mumbai, filmmaker Mahesh Manjrekar is presently leading over Congress veteran Gurudas Kamat and could provide one of the biggest shocks in this election if he wins.
10:40 am: Modi wins Vadodara
He's won the first of the two seats he contested in. Narendra Modi has won Vadodara and is leading in Varanasi.
10:20 am: Sachin Pilot, Jaswant Singh trails
New updates indicate both Sachin Pilot and Jaswant Singh are presently trailing in Rajasthan.
10:15 am: Varun Gandhi wins in Sultanpur
BJP's Varun Gandhi has won in Sultanpur and his cousin Rahul Gandhi looks like he's comfortably cruising to a win in Amethi. But what margin will be interesting to see.
9:40 am: In New Delhi shocker, Ajay Maken trails Meenakshi Lekhi by 9000 votes
The current numbers are Lekhi 15344, Khetan 10022 Maken 6224
9:33 am: Ajit Singh loses in Baghpat, Uttar Pradesh
Here it is: the final confirmation that Narendra Modi has sewn up the Jat vote in UP. The fall of Ajit Singh in the Jat heartland will reverbrate all through the state, sending a warning signal to all parties that the Jats are now firmly in BJP fold.
9:31 am: Milind Deora leads in Mumbai South
In the first bit of reassuring news for Congress, Deora is pulling ahead in Mumbai South, despite worries about his vulnerability.
9:29 am: Kirron Kher leads in Chandigarh, pulling past AAP's Gul Panag and Congress incumbent Pawan Kumar Bansal.
9:22 am: Amarinder Singh pulls ahead past Jaitley in Amritsar
Singh may yet be King as early signs of hope for the BJP honcho start to vanish as counting picks up pace.
9:21 am: A Raja trails in Nilgiris
9:18 am: Tharoor trails by 4000 votes in Thiruvananthapuram in a shocker trend.
9:13 am Nilekani leaves counting centre after first round of counting in Bangalore South, reports TOI
When a candidate can't be bothered to stay past the first round of counting, then the writing on the wall is plain to read. It is shaping up to be a big loss for Nilkekani who may well run the risk of losing his deposit. A story that looms large for many other corporate honchos in this election, including AAP's Meera Sanyal.
9:07 am: Rahul Gandhi and Kamal Nath are trailing in Amethi and Chindwara
Sure early numbers may not mean much but no one in the Congress HQ can be happy at the news that both Rahul and Kamal Nath -- the ultimate Congress strongman -- are behind in the vote count. Chindwara, MP, is another UPA safe seat that  now looks competitive, if not winnable.
9:03 am: Nitin Gadkari leads by 12000 votes in Nagpur
9:02 am: Sushma Swaraj is ahead in Vidisha.
8:51 am: LK Advani ahead in Gandhinagar
8:48 am: Harsh Vardhan leads in Chandni Chowk in yet more bad news for AAP.
Where AAP was once the biggest feel-good story in Indian politics, it is now poised to become one of its great tragedies. All that talk of winning 100 seats has now dwindled to the meager hope of scraping together, at best, 4 paltry wins. One of those frail hopes is pinned to Chandni Chowk where Ashutosh hoped to oust a vulnerable Kapil Sibal, a hope Harsh Vardhan is determined to foil.
8:43 am: Arun Jaitley leads in Amritsar
The early leads should offer some reassurance to Jaitley who is widely rumoured to lose his first electoral battle. The electoral rookie is facing a big challenge from Congress veteran Amarinder Singh, a challenge he took on apparently on Modi's insistence that all his key lieutenants face the heat of elections.  If he loses, it likely won't affect his political fortunes in a Modi-led government, but it will still underline his non-existent political base.
8:39 am: Rahul Gandhi leads in Amethi
The biggest surprise in this election may well be the fact that Rahul Gandhi actually has a fight on his hand. Coasting on UPA fortunes and his family name, he's never faced a real battle until now -- not till Narendra Modi brought the battle to the Gandhi backyard.
Will he lose? Unlikely. But a narrow victory will be no less humiliating.
8:37 am: Nandan Nilekani trails in Bangalore South.
8:30 am: Rajnath Singh is leading in Lucknow.
8:27 am: Times of India reports Kapil Sibal is trailing in Chandni Chowk
Everyone knows that Congress party's most vocal and visible leader is in trouble. The anti-incumbency sentiment coupled with a strong challenger in the popular BJP candidate Harsh Vardhan (who was slated to be Delhi CM if BJP formed the government last year) have left him hugely vulnerable. Chandni Chowk was also one of the seats where AAP hoped to score, fielding former journalist Ashutosh.
8:19 am: Narendra Modi leads over Arvind Kejriwal in Varanasi.
No surprise here but here it is the margin that matters. Modi wants to deliver a massive victory that will match Vadodara to prove that he is indeed a true national leader who can dominate anywhere in the country, not just a Gujarat lion who roars in his backyard.  As one BJP source told Firstpost, the margin will have to be in lakhs not thousands. Kejriwal's aim is to maintain a respectable second place. If he loses big, it will pose a huge threat to his credibility as a national leader.
8:09 am: Narendra Modi leading in Vadodara
8:07 am: VK Singh ahead in Ghaziabad
NDTV is reporting an early lead for BJP candidate VK Singh in Ghaziabad where he is facing off against AAP's Shazia Ilmi. Ghaziabad was supposed to be Rajnath Singh's constituency, but he switched to Lucknow, making Singh the last-minute choice.
7:00 am: The battles to keep an eye on
This has been an election of must watch races. Narendra Modi vs Arvind Kejriwal battle royale in Varanasi, the triangular circus between Rahul Gandhi, Smriti Irani and Kumar Vishwas…. Even Chandigarh has not been spared the drama thanks to the presence of Kirron Kher and Gul Panag. This time around, the individual contests have been every bit as compelling as the bigger battle.
So during the heat and noise of counting, here are some of the key races we will be watching carefully.
Varanasi for the margins – will it be another Vadodara for Modi, will Kejriwal come a close-ish second or a distant third?
Amethi where the size of Rahul's victory may well determine the fate of his future in the Congress party.
Chandini Chowk where Kapil Sibal is hemmed in by BJP's Harsh Vardhan and AAP's Ashutosh
Chandigarh where Pawan Kumar Bansal is on the mat fighting off a bevy of actresses, Kirron Kher and Gul Panag.
South Mumbai where Milind Deora looks vulnerable, not because of AAP's Meera Sanyal but due to MNS' Nandgaonkar.
North central Mumbai is battle between Priya Dutt and Poonam Mahajan
Ghaziabad will determine the fate of Shazia Ilmi, VK Singh and Raj Babbar.
Bangalore South sees Nandan Nilekani trying to take on BJP's Ananth Kumar
Vidisha has Sushma Swaraj fending off Congress' Lakshman Singh, who is Digivijay's brother.
New Delhi constituency incumbent Ajay Maken faces BJP's Meenakshi Lekhi and AAP's Ashish Khetan.
Lucknow is where Rajnath Singh moved to from Ghaziabad to take on Rita Bahuguna Joshi.
Azamgarh is Mulayam Singh's other constituency, the one he picked so as to be able to counter Modi's presence in Western UP. His BJP contender is the incumbent Ramakant Yadav.
Amritsar is where Arun Jaitley is fighting his first ever electoral battle against Congress' Amarinder Singh.
Guna's incumbent Jyotiraditya Scindia has likely little to worry as he faces BJP's Jajibhan Singh Pawaiya
Nagpur is where Nitin Gadkari will be testing his Lok Sabha spurs against Congress' Anjali Damania.
Nilgiris is where DMK's A Raja will try and stage a political comeback against AIADMK's Gopalkrishnan
Gandhinagar has long been LK Advani's constituency of choice – until this election when he had to be persuaded out of moving to Bhopal by Modi himself.
Last but not least is Sultanpur, the former seat of Maneka Gandhi, and the present battleground of choice of her son Varun Gandhi who takes Congress' Ameeta Singh.
Find latest and upcoming tech gadgets online on Tech2 Gadgets. Get technology news, gadgets reviews & ratings. Popular gadgets including laptop, tablet and mobile specifications, features, prices, comparison.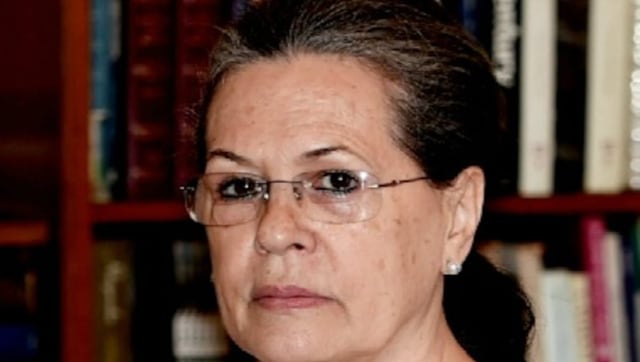 India
Sonia's son and former Congress chief Rahul Gandhi is accompanying her during her travel to the US, however, the Wayanad MP is expected to return within a week
Politics
India's COVID-19 caseload has gone past 46 lakh, while 36,24,196 people have recuperated so far taking the national recovery rate to 77.77 percent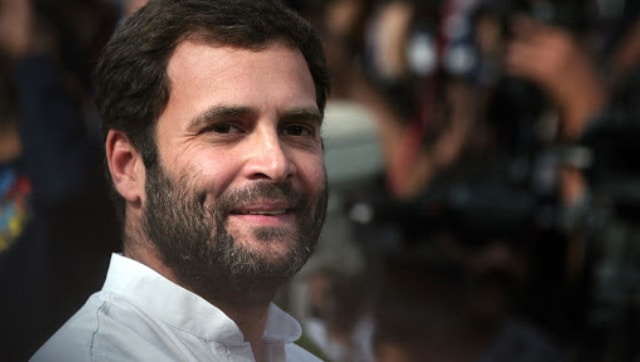 Politics
Manmohan Singh's honesty, decency and dedication are a source of inspiration for us all, Gandhi said in a tweet on Saturday