Kerala's culture of 'jungle justice', political violence and strikes hurting tourism sector, the only industry that thrives in state
Hospitality providers feel the return of 'jungle justice' would severely affect tourism, the only industry that thrives in the state — apart from the export of skilled labour to West Asia that earns Rs 1.5 trillion a year
Academic institutions, hospitals and businesses that were involved in controversies or were facing accusations of violating rules, which should have ideally been settled in a court of law, have encountered the wrath of the Communist Party of India (Marxist) mobs in Kerala ever since the party came to power last year.
In the latest incident, five cottages of Niraamaya Retreat, owned by Rajya Sabha MP Rajeev Chandrasekhar, who is also the NDA's vice-chair in Kerala, were vandalised in the famed backwater getaway of Kumarakom. The attack followed a report in CPM mouthpiece Deshabhimani that alleged encroachments on the lake.
Chandrasekhar has said that a series of stories done on Asianet News, of which he is the chairman, which forced the resignation of Transport Minister Thomas Chandy over land-grab charges, had provoked the CPM.
Last week, CPM activists enforced a shutdown against government officials evicting encroachments in Munnar, waylaid a group of foreign tourists, and beat up their driver. They wanted to settle scores with the Communist Party of India (CPI), the second largest partner in the ruling coalition that holds the revenue portfolio, which is at odds with the senior partner over a host of issues triggered by a battle for supremacy.
Three months ago, restaurant chain Dhe Puttu and the D Cinemaas multiplex, both owned by film star Dileep, witnessed acts of vandalism when the police arrested him on charges of hiring a rapist to seek revenge on his former co-star. Further, reports of attacks on colleges, hospitals and similar establishments come at regular intervals — in case a patient dies, or an institution flouts rules or cracks down on student politics bordering hooliganism.
Hospitality providers feel the return of "jungle justice" would severely affect tourism, the only industry that thrives in the state — apart from the export of skilled labour to West Asia that earns Rs 1.5 trillion a year.
In the case of alleged encroachments by Niraamaya Retreat, the revenue department and the village council initiated proceedings against them only after vandals had ransacked the resort and caused substantial losses to properties, thereby sending out a wrong message to investors.
"Faced with legal consequences after the vandalism, the (village) panchayat, also controlled by the CPM, has now issued a hurried notice that talks of encroachments, all of which are insignificant in size," Chandrasekhar said. "The company has declared that it has complied with all laws, has legal titles to all its land, and will vigorously fight these false allegations in the court of law," Chandrashekhar said.
The hospitality industry is yet to recover from a flawed, partial prohibition enforced by the previous UDF government, which the present dispensation has reversed, and hiccups caused by demonetisation and changeover to the GST regime. Unleashing party workers on this sector is only worsening the investment climate in the southern state.
The police had booked 20 activists and arrested four of them, who are now out on bail. A crowd of some 150 slogan-shouting men had gathered, and the local police had a tough time managing the mob. "They came from different places, making it difficult to identify them," sub-inspector Rejan Kumar told Firstpost. "They barged into the compound from different sides before we could do anything and ransacked five cottages. The resort authorities estimate the losses at Rs 5 crore."
Resort officials have blamed the "ghastly and barbaric attack" on activists of the CPM-backed outfit DYFI, saying they were armed with deadly weapons and left their "employees and patrons shellshocked". "Stones were pelted with the intent to kill and maim; cottages and walls were razed with impunity, and valuables were robbed," it said in a statement. "We are in a state of absolute fear, and the law and order machinery has completely broken down."
They allege the police escorted the attackers out after their repeated pleas. The vandals had by then "hoisted a DYFI flag over the debris they had just created to mark their victory", they said.
Accusing the police and the state machinery standing idle "while criminal acts of dacoity, trespass and violence were being unleashed on a responsible law abiding investor", Chandrasekhar's Jupiter Capital, the financial services and investments company, shelved its Rs 200-crore investment plans for his home state. It was planning to acquire two more properties.
Ever since the CPM came to power last year, there have been several instances of mobs led by local politicians taking the law into their own hands. Kerala now receives fewer investments, and has also slipped in the ease of doing business indicators further.
"This year, since the peak tourism season started last month, there's a 20 percent slump in tourist arrivals, and we don't expect a recovery in the next two years," said Abraham George, the managing trustee of KTM Foundation, which holds the biennial Kerala Travel Mart supported by the state government. "This kind of violence and people taking the law into their own hands will only contribute to the alarming trend. We have taken this up with the government many times, but to no avail. We cannot take to streets and shout from the rooftops."
Even during Diwali, when north Indians used to throng Kerala in abundance, the situation was terrible. George said the industry employs an estimated 15 lakh educated youth and generates Rs 30,000 crore annually. It also helps bring in many more indirect jobs. But violence is driving high-end tourists away, leaving only the backpackers behind.
Also contributing to the crisis are hartals that leave tourists stranded at airports and railway stations, and deny them food and drinking water. There were more than 100 shutdowns this year, both at local levels and across the state, causing an estimated loss of Rs 2,000 crore to the state, and it's the CPM and BJP which are to be blamed for most of them.
Diplomat-turned-politician Shashi Tharoor once described an incident involving BMW executives from Germany who landed in Kochi in 2004 to explore chances of setting up their manufacturing base in the state after much persuasion, at a time when Congress' Oommen Chandy was chief minister. But they landed on a hartal day. "They saw cars being blocked on the streets, shops were closed, and stones thrown at windshields. The executives went to Tamil Nadu and set up their plant there," the MP told a recent meeting of entrepreneurs in Kochi.
"That was a state-wide bandh on some marginal political issue. But these stories are truly worrisome. People are driven by a 19th Century ideology," he said, while adding that the state's strengths like its social indicators and per capita income still compare favourably to developed nations.
He feels that Keralites are "tremendously entrepreneurial abroad but completely State-dependent at home". While the youngsters waste their energy on such activities, 22 lakh migrants from states like West Bengal replace the Gulf-bound workforce. "We tell ourselves and all the tourists that we are 'God's Own Country', but many business leaders and entrepreneurs I have spoken to seem to see us as the devil's own backyard," Tharoor said.
He fears that Kerala's economy will crumble without remittances from the Gulf that started in the early 1970s and sustained it despite a poor record of industrial investments. But he suggests the state needs to change its mindset and stop clinging to the outmoded form of protests to attract investors and instead create quality jobs back home.
"We have a reputation for hard work and are extremely reliable (the world over). But in Kerala, we are often seen as intolerant and strike-prone," he said. "The politicised environment back at home has not helped. It's an absolute disgrace to the state that led to so many entrepreneurs having to petition the government for protection from political parties."
India
As per new rules, the 'anti-dowry' affidavit has to be signed duly by the employee's wife, father, and father-in-law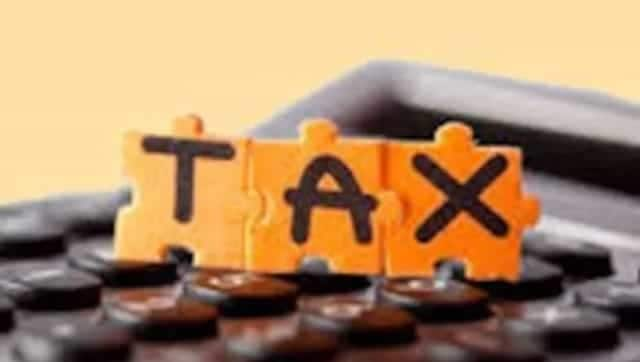 Business
Net direct tax collection in the April-June quarter of the current fiscal is over Rs 2.46 lakh crore, as against more than Rs 1.17 lakh crore during the same period of the previous fiscal
India
The highest pass percentage was of Ernakulam district with 91.11 percent, while as many as 136 schools have secured a 100 percent result