Kerala polls: Chandy set for smooth sail in Puthuppally for the 11th time in a row
Oommen Chandy seems to be confident of sailing through comfortably in his home constituency of Puthuppally for the 11th time in a row in the 16 May Assembly polls.
Puthuppally (Kerala): Notwithstanding various allegations, including solar scam against him, Kerala Chief Minister Oommen Chandy seems to be confident of sailing through comfortably in his home constituency of Puthuppally for the 11th time in a row in the 16 May Assembly polls.
29-year-old Jaik C Thomas (CPI-M), the state president of Students Federation of India who is challenging 73-year-old Chandy, does not seem much of a threat to the senior Congress leader, political observers say.
Chandy, Chairman of the Congress-led United Democratic Front (UDF), is spearheading the campaign hoping to create history by retaining power in a state where rivals UDF and CPI(M)-led LDF have come to power alternatively in the last three decades.
"I am getting full support of the people. We had come to power with a thin majority of two MLAs. There were even talks that the government will not last for 6 months. Today we have completed 5 years and now the talk is about continuation of this government," Chandy told PTI.
He said he had received unstinted support from his party and UDF partners.
People are going to support UDF for the radical liquor policy which envisages total prohibition in 10 years and various developmental initiatives undertaken during the five-year rule of the UDF government, he said.
Listing out the development projects, including Vizhinjam International Deepwater Seaport, Kannur Airport and Kochi Metro, Chandy said, "People of the state will vote for development rather than the politics of violence pursued by CPI(M) in the state."
The UDF victory in three Assembly byelections, Parliament and civic polls, after this government came to power in 2011, clearly showed that people have rejected the various allegations against his government, he said.
Chandy, who filed his nomination papers today, immediately left for campaigning in the constituency.
A leader, who always draws energy by being in the midst of party workers and people, Chandy was first elected to Assembly from his home segment Puthupally in 1970 when he was a 26-year-old and there has been no looking back ever since.
Chandy's pocket borough, Puthupally, in the central Travancore district of Kottayam, is encircled by rivers, paddy fields and hills and is home to many NRIs.
Constituted in November 1965, the constituency comprises 8 panchayats — Akalakunnam, Ayarkunnam, Kooroppada, Manarcad, Meenadom, Pampady and Puthuppally in Kottayam Taluk and Vakathanam Panchayat in Changanassery Taluk.
He had won by a margin of 7,288 votes in the 1970 elections against E M George (CPI-M).
In 2011, Chandy defeated Suja Susan George of the Marxist party by 33,255 votes and is hoping to improve his margin further this time.
A mass leader, Chandy jumped into the political arena as an activist of Kerala Students Union (KSU), Congress's students wing, along with contemporary leaders of that time - A K Antony and Valayar Ravi.
Affectionately called "Kunjunju" by his supporters, Chandy prefers to be at his home in Puthupally, especially on Sundays, when people from all walks of life and from different parts of the state flock to meet him with their woes.
His "Mass Contact Programme", which has won him praise even from the United Nations, had endeared him among the masses, though the opposition did target him with barbs for undertaking a "panchayat clerk's duties".
However, an unfazed Chandy continues to accept petitions from people who approach him.
While some want urgent medical assistance or financial assistance for children's education, there are some even who come to him for settling family disputes.
His poll managers say that though the LDF continues to attack him with the solar and bar scams and 'tainted' ministers in his cabinet, it is not likely to cut much ice with this electorate.
However, Jaick C Thomas is focusing on corruption charges against the UDF government during campaign and his main target is to woo young voters.
"I also hope that people in the constituency will vote for a change," he said.
BJP has fielded George Kurian from here.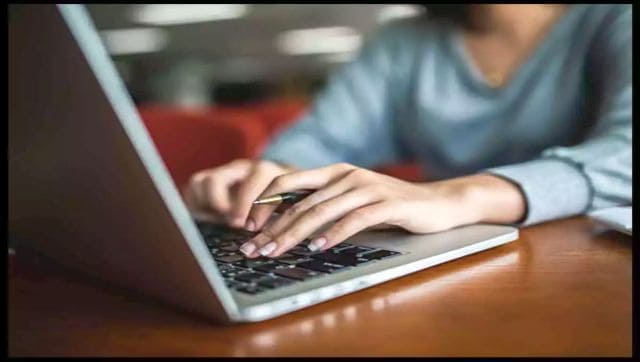 India
The trial allotment window will remain open till 16 September and the directorate of general education will issue the first allotment list on 22 September
India
V Sivankutty said deliberations with various departments are ongoing to ensure safety of the children attending the schools
India
Candidates have to visit the single-window system on the official website for freezing their options in the given time period.