Kerala MLA's son Shone George files plaint against Congress MP's wife for alleging sexual harassment in book
A Kerala legislator's son lodged a complaint with police against Nisha Jose, wife of Kerala Congress (M) MP Jose K Mani, who alleged in her recent book that a senior politician's son misbehaved with her during a train journey
Kottayam: A Kerala legislator's son on Saturday lodged a complaint with police against Nisha Jose, wife of Kerala Congress (M) MP Jose K Mani, who alleged in her recent book that a senior politician's son misbehaved with her during a train journey.
Although Nisha did not reveal the man's identity and the date of her journey in the book, Shone George, son of PC George, MLA, alleged that through her writing she sought to paint him as the man who allegedly harassed her.
In his complaint to the DGP, Shone said a propaganda was being carried out through social media targetting him following her allegation and termed it a politically motivated move to defame him and his father among the public.
Shone said he has never travelled with Nisha or humiliated her and demanded an independent probe into the incident mentioned in the book and find out the truth.
In her recently published book 'The Other Side of This Life', Nisha, daughter-in-law of former state minister KM Mani, says while waiting at the railway station a man introduced himself to her. Later, he sat next to her during the train journey and started talking.
Nisha says in the book that she dropped polite hints that she was very sleepy but he paid no heed to her hints and "went on and on."
"I discreetly went to the TTR (ticket examiner) and expressed my plight, requesting him to help me out by getting this 'gentleman' to leave my seat."
The official said, "If this 'gentleman' is anything like his father I dare not intervene," Nisha states in the book released on Thursday.
She said she sat crouched in her seat as far back as she could.
"Occasionally his hand would accidentally brush past my toes as he shifted his position. And every time he did so accidentally, I was uncomfortable and felt violated."
"I firmly asked him to leave. However, my decency made me explain that I had to get off the train in just two hours or so, considerately making no mention of his impropriety," she says in the book.
Shone demanded legal action against those who humiliated him through the social media.
Politics
The Bharatiya Janata Party has won three out of five seats in the local body by-election in Ernakulam district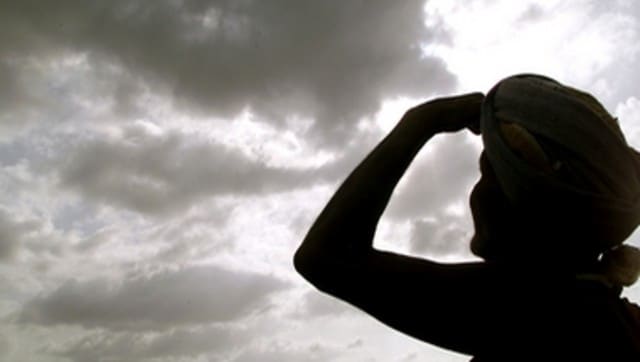 India
Weather scientists attribute the early onset of southwest monsoon over Kerala to the influence of the remnants of cyclone Asani
India
The live results of AK-547 will be announced at 3 pm while the detailed results of the lottery will be released from 4 pm onwards