Kerala Congress leader KM Mani quits UDF
The Congress-led UDF on Sunday split as the Kerala Congress (Mani) quit the coalition after blaming a section of the Congress leadership for the assembly election rout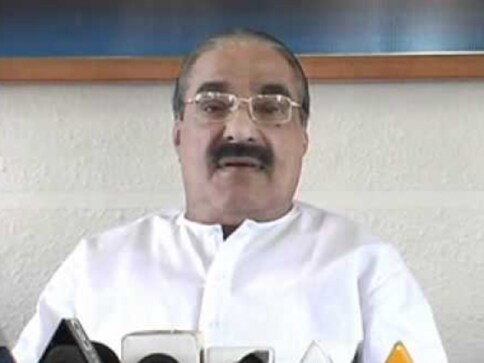 Thiruvananthapuram: The Congress-led UDF on Sunday split as the Kerala Congress (Mani) quit the coalition after blaming a section of the Congress leadership for the assembly election rout.
"Better late than never. This should have happened before. Please allow us to leave. We are leaving without cursing anyone," party leader and former Finance Minister KM Mani told the media near Thiruvalla.
He said his party was not aligning with the ruling Left Democratic Front (LDF) led by the Communist Party of India-Marxist or the Bharatiya Janata Party (BJP).
"We will sit as a separate block in the Kerala assembly and in parliament where we have two members. We will extend our support based on issues," he added.
Mani said his party won't create "a crisis in governance" in local bodies.
For the past two days, the leadership of the Kerala Congress (Mani) was involved in internal discussions over its future with the United Democratic Front (UDF).
Mani's party has been an ally of the UDF since 1982. Even after the Kerala Congress broke up, Mani had remained with the Congress. Mani has been a legislator since 1967 and has presented 13 state budgets.
With his departure, the UDF's strength in the 140-member house will slide from 47 to 41.
Former Chief Minister Oommen Chandy described Mani's decision as "painful".
"Mani had never raised his problems at the UDF meeting. His moving out is painful," said Chandy.
Mani had been cut up with a section of the Congress leadership led by present opposition leader Ramesh Chennithala.
When Mani had to quit as Finance Minister in 2015 over an adverse remark by the Kerala High Court in the bar scam, Chennithala was the Home Minister.
Mani strongly believes that he was trapped because the Vigilance Department initiated action against him after a bar owner alleged that he (Mani) took bribes to open bars that had been closed down.
"It's just not the bar scam alone, there are several other issues. In a family there has to be harmony. That was never there," he said.
"Instead we were being targeted. Hence we have no other option but to bid goodbye."
Mani said the party would meet on 14 August to "spell our future course of action. We will function as a responsible opposition".
Senior Congress leader and UDF convenor PP Thankachen said Mani should show political decency by ensuring that the six legislators of his party, including Mani himself, resign "as they won with our support".
LDF convenor Vaikom Viswan said since Chandy had always described Mani as the "dominant leader", the UDF should now be dissolved as the "dominant leader" had quit the Congress-led alliance.
India
The flood situation in Assam's Karimganj district has deteriorated after the flood waters of the Kushiyara, Longai, and Singla rivers inundated more areas of the district affecting more than 1.34 lakh people of the district
Politics
Pranjali Deshmukh filed a complaint at the Civil Lines police station in Akola, stating that her husband was not reachable since Monday night
Politics
The election for 10 seats in the state Legislative Council will be held on 20 June for which BJP and tripartite Maha Vikas Aghadi are engaged in a battle of wits and trying to woo Independents and small parties