The Bharatiya Janata Party has called for a day-long strike in Kerala's Palakkad district on Saturday protesting the death of party worker C Radhakrishnan whose house was allegedly set on fire by CPM workers in December 2016, reports said.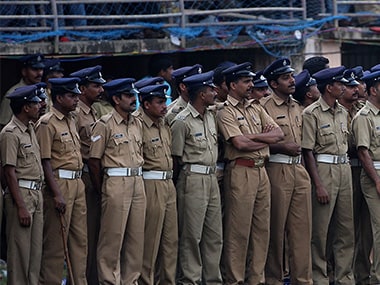 According to The Indian Express, the 44-year-old BJP worker from Kanjikode in Kerala's Palakkad district died over a week on Friday after "sustaining burn injuries in an arson attack on his house".
His house was allegedly set on fire by CPI (M) workers on December 28. Two other family members of the victim were also injured in the attack.
The India Today said that the BJP worker died at the Thrissur Jubilee Mission Hospital. "Radhakrishnan's house in Kanjikkode in Palakkad was burnt after CPM workers in the area allegedly set fire to bikes parked in front of the house. The fire then spread to a gas cylinder which exploded and burnt the entire house," the report said.
"Radhakrishnan's house caught fire before rescuers could remove an LPG cylinder placed near the burning bikes. The fire spread and engulfed the room where Radhakrishnan had been sleeping when the cylinder caught fire and exploded," The Indian Express reported.
The attackers had reportedly also set a cattle shed on fire.
The strike will go on from 6 am to 6 pm on Saturday, DNA said.
Updated Date: Jan 07, 2017 10:39 AM