Kerala BJP gets four new prominent faces, including ex-ISRO chief Madhavan Nair, former Travancore board president Raman Nair
After joining the Kerala BJP, Madhavan Nair said he was interested in Narendra Modi's 'philosophy of developing India' and wanted to work with the party for that reason.
The Bharatiya Janata Party in Kerala got a shot in the arm on Sunday as five prominent individuals, including former ISRO chairperson G Madhavan Nair and former president of the Travancore Devaswom Board — the governing body of the Sabarimala temple — G Raman Nair joined the party on Sunday.
The other prominent personalities from Kerala who joined the BJP are former women's commission member Dr Prameela Devi, Janata Dal (Secular) Trivandrum district vice-president Karakulam Divakaran Nair and Malankara Church functionary C Thomas John.
BJP president Amit Shah inducted the party's newest members during his day-long visit to Kerala.
The News Minute quoted Madhavan Nair as saying that while he was formally inducted into the BJP on Sunday, he has been working with the party for some time now. "I am interested in Narendra Modiji's philosophy of developing India. That's why I want to work with the BJP," he was quoted as saying.
G Raman Nair was earlier a members of the Congress Executive Committee, but he was suspended by the party after he participated in a BJP protest against allowing women of menstruating age to enter the Sabarimala temple.
Mathrubhoomi English had earlier quoted him as saying that he would think about joining the BJP if the Congress expelled him.
With inputs from ANI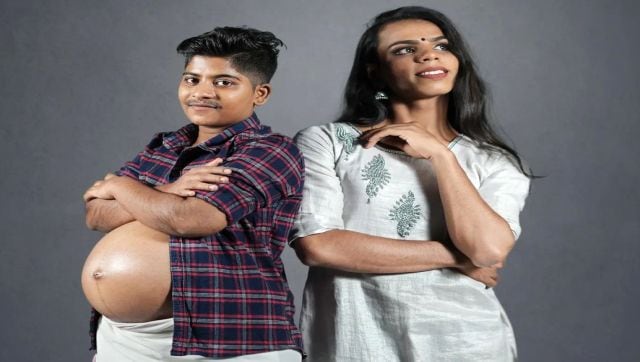 India
Trans couple Ziya Paval and Zahad made news for announcing their pregnancy on Instagram. Zahad, who was assigned female at birth and now identifies as male, is carrying their baby after he stopped his transition procedure. Doctors explain that any person with ovaries and uterus can get pregnant
World
Mahesh Jethmalani's comments came amid a controversy revolving around a BBC documentary on Indian Prime Minister Narendra Modi
Football
This was Kerala's seventh win at home that put them four points clear of FC Goa and ATK Mohun Bagan at third place in the table.