Kerala polls: Social media behaviour in times of elections
The fact that many of the veteran politicians and candidates in Kerala, with strong grassroots connect to their people, are feeling a need to step-up their game says a lot about the importance of Facebook and Twitter in contemporary India.
Parties and politicians in Kerala, preparing for the assembly election, seems to have taken Dante's "It is necessity and not pleasure that compels us," to heart.
Necessity here referring not to fighting corruption or taking development projects forward, but that of building a presence on social media.
From Chief Minister Oommen Chandy to CPM leader Pinarayi Vijayan, all seems to have taken a head-on dive into the depths of social media. And one cannot blame them for grappling for any opportunity to connect with the people. Social media is where the Digital Indians are supposed to be.
If you are wondering if these silver haired political powerhouses will ever feel at home on websites like Facebook and Twitter, forget getting used to, they are raging wars on the platforms.
True, there are numerous parties and political who have got themselves into the game for the heck of, just going with the flow, creating websites and set up Facebook pages which read like unwanted pamphlets slipped under your door, barely winging it.
But then there many who have taken up the whole affair in quite high spirits.
Chandy, among the most active on Facebook in the Kerala politics, whose page has close to a million likes is known to be more interactive with his followers. His team posts exclusively in Malayalam.
Recently, Chandy took on CPM leader VS Achuthanandan on Facebook for his remarks in his own Facebook post that sought to put the government on the defensive for the rape-and-murder of the 30-year-old Dalit woman, Jisha.
Referring to the latter's visit to Jisha's grieving mother and his comments in his post, Chandy alleged that the former was misusing the incident for 'temporary political gain.'
Meanwhile, 93-year-old Achuthanandan, apart from an interactive website, launched an exclusive mobile app to provide instant updates on his activities and ensure direct engagement with voters, reports The Hindu.
The candidates are ready to shell out thousands of bucks on "social media experts".
Companies charge a minimum of Rs 10,000 for creating a website and a Facebook page with minimum content, report  Deccan Chronicle. The amount goes up with the customisation needed by the candidates needed on the websites.
The report goers on to state that many online campaigns lack a creative edge and interaction with the social media users.
Another study by a Kochi-based firm, GOIS Software Labs, reveals that candidates have not been able to effectively leverage the effectiveness of the social media to reach out to the electorate which leads to poor performance by political parties, their leaders and the candidates, reports The Hindu.
But whether it works or not, everyone's getting on the bandwagon.
New entrants in the election race, like former journalist Nikesh Kumar and M Swaraj, find the medium even more compelling as a way to introduce themselves and their policies to the voters, putting up video  messages and setting up pages like "Selfie 4 Swaraj".
Votes might or might mot follow such undertakings, one that's sure to follow are the trolls.
Supporters or, at times candidates themselves, go out of their way to troll one another.
Just last month, actor Suresh Gopi of BJP was trolled over a picture of him with Congress' Sonia Gandhi. The same day also saw CPM candidate MV Nikeshkumar being trolled over an old college union election notice showing that he had contested a college union election as a KSU (student wing of the Indian National Congress) candidate, reports The Hindu.
So is all the money, time and energy spent on social media endeavours worth it?
Its hard to imagine a campaign of any sorts, let alone a political one, operating without a social media presence. It connects one to a young demographic and shows an intent, no matter how superficial, of moving forward with the times.
Just the fact that many of the veteran politicians and candidates (many of them over 70 years of age) with strong grassroots connect to their people are feeling a need to step-up their game says a lot about the importance of Facebook and Twitter in contemporary India.
But in a country like India where a small number of people have access to internet on a regular basis and a fraction are a part of social media websites, stacking up too many resources against it might not be wise.
And with trolls lurking all around the such campaigns, people on social media do no necessarily represent the 'real' people, having a meaningful discourse or connecting with your voters is difficult than ever.
Yes, there are merits to such efforts and many have and are using it for their advantage, but lest we forget, the real people are in the streets.
India
Last week, the Uttarakhand High Court, directing the state government to frame a standard operating procedure for the Char Dham yatra, had warned it against any laxity as seen during the Kumbh Mela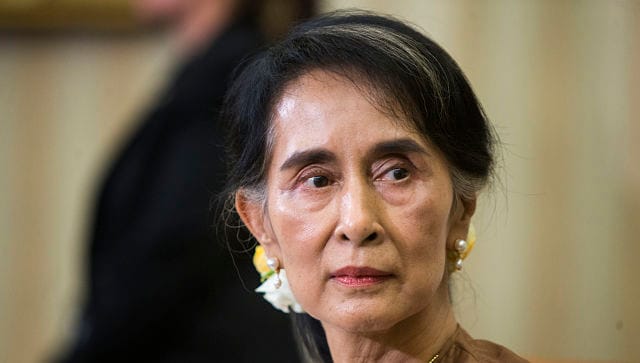 World
The sedition charge calls for up to two years' imprisonment for anyone found guilty of causing fear or alarm that could cause an offence against the State or public tranquility
World
A signed coalition agreement was formally presented to the Knesset secretariat Friday, the last step before a vote and the swearing-in of the new government