Kerala polls: Three Malayalam actors to battle it out in Pathanampuram
Kerala's Pathanapuram constituency will literally witness a 'star war' in the 16 May Assembly polls as three film actors cross swords.
Pathanapuram (Kerala): Kerala's Pathanapuram constituency will literally witness a 'star war' in the 16 May Assembly polls as three film actors cross swords in their bid to wrest the segment.
Sitting MLA KB Ganesh Kumar of Kerala Congress (B), known for his heroic and character roles, has been backed by Left Democratic Front (LDF) while Jagadish, popular comedian and TV host, has been roped in by United Democratic Front (LDF) and BJP has put up Raghu Damodaran alias Bheeman Raghu, who played a villain in many movies.
The three actors have set aside their tinsel town friendships and are aggressively campaigning against each other to woo voters.
While it is an electoral debut for Jagadish and Raghu, Kumar will look to retain the constituency, where he had gotten 71,421 votes in the 2011 polls.
In what may be seen as irony, 49-year-old Kumar, who had won the constituency thrice in a row from 2001 under the UDF banner, is now seeking his fourth stint under the LDF bandwagon.
His opponents have taken up this association with LDF as a major campaign tool against him, terming it an example of 'political opportunism'.
Kumar and his party had distanced from Congress-led UDF after he quit the present Oommen Chandy government as minister of Forests, Sports and Cinema following a domestic violence case filed against him by his former wife on 7 April 2013.
It was not a smooth sailing for Kumar when joining the LDF fold initially as there were rumblings over his candidature as he had made some objectionable comments against CPI(M) veteran VS Achutanandan during his tenure as minister in the Chandy government.
While Kumar is confident of cashing in on his popularity in the constituency as he had taken up a series of development programmes in the last 15 years as MLA, his co-star and main opponent, Jagadish is raising personal allegations.
Also a former college lecturer, 60-year-old Jagadish is busy in door-to-door campaigns and is reaching out to maximum number of voters.
Both Kumar and Jagadish, had kicked off their campaigns with personal allegations against each other, raising many an eyebrow.
The strength and popularity of his rival candidates, however, is not giving sleepless nights to Raghu, who is confident of giving them a tough fight.
"I am contesting not just to make BJP's presence felt in the constituency, but to make the 'lotus' (BJP symbol) bloom here. I am cent percent confident about my victory," he told PTI.
A cop-turned actor, Raghu is also trying to ensure his presence in every nook and corner of the constituency through family meetings and door-to-door campaigns.
Though UDF's Kodikkunnil Suresh had won for a victory margin of 14,919 votes from Pathanapuram during the 2014 Lok Sabha polls, LDF had shown their might there, especially in the rural areas, in the recent civic polls.
Though Nair community form a sizable chuk of voters in the constituency, Ezhavas, Christians and Muslims are also expected to play a crucial role, political observers say.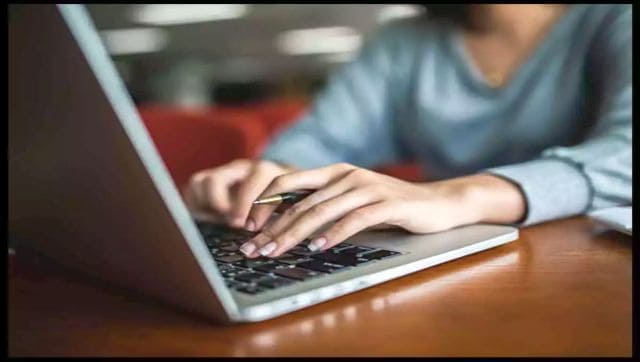 India
The trial allotment window will remain open till 16 September and the directorate of general education will issue the first allotment list on 22 September
India
Actor-turned-BJP MP Suresh Gopi handed over the plant, gifted by Jayalakshmi, a 10th standard student, to Narendra Modi during his recent Delhi visit
India
The first Nipah virus disease (NiV) outbreak in South India was reported in the Kozhikode district of Kerala on May 19, 2018