Kejriwal wanted to be PM, that's why AAP quit Delhi: Anna Hazare
In an interview to Firstpost, the former mentor of Arvind Kejriwal says AAP should have worked five years in Delhi, the party's candidates are making no impact.
Hours after Arvind Kejriwal accepted that his decision to make the Aam Aadmi Party government in Delhi resign from office was a poorly conceived strategy, Anna Hazare, the former mentor of the AAP convenor, said it was Kejriwal's hunger to be prime minister that had led him to quit.
Speaking to Firstpost at his office in Ralegan Siddhi, his native village in Maharashtra's Ahmednagar district, Hazare said he had declared at the time of the AAP government's resignation in Delhi that this was a major mis-step.
But Kejriwal was seized by the idea that he could be prime minister, Hazare said.
"I had said so at the time that he resigned -- this was a mistake. Uska kaaran yeh hai ki pant-pradhan dimaag mein baith gaya. (The reason for that is that the idea of prime ministership had occupied his mind.) That led him to field candidates across the country," Hazare said.
The social activist said he had declared that Kejriwal should not attempt to break into national politics until he had shown results in Delhi. "I had said make Delhi a model. If Delhi becomes a model, then in the next general election the country would have been in the hands of AAP," Hazare said.
On the current crop of candidates, Hazare said he believed that individuals such as Rajju Shetti (of the Swabhimaani Shetkari Sanghatana, a long-time agitator for the rights of farm labourers and sitting MP contesting this time as an ally of the Shiv Sena-BJP in Hatkanangle in western Maharashtra) and Medha Patkar (AAP candidate from Mumbai North-East) will get a considerable amount of people's support.
On Patkar's candidature, he said the body of work behind an activist like her would lend credibility and strength to the Aam Aadmi Party, not the other way around. "Not the party, the individual may have some impact. The constituency where Medha is contesting from, the AAP never ever went there. But Medha has worked there, struggled for the people there. And that's why people will support her there," Hazare said.
He said there may be only three or four such individuals even among AAP's candidates.
No other candidate has caught his attention yet as worthy of his support, he said, adding that he supported Balasaheb Darade, an entrepreneur and nanotechnologist who returned from the US to contest as an independent from Buldhana in Vidarbha.
On the repeated attacks by aam aadmis on Kejriwal, Hazare said it was an unfortunate thing, but refused to comment on whether this was an indication of a loss of faith among common citizens in the AAP leader. "You have to still see whether the attacks are planned by some opposition party," Hazare said.
In Ralegan Siddhi, the crucible of the anti-corruption movement in which is rooted much of the anti-Congress mood sweeping the country, that fervour has vanished. The I-Am-Anna topis have gone, though the Gandhi topi remains popular, an old tradition in the region.
The central quadrangle in the village, ground zero of the village's en masse fast when Anna was fasting at Jantar Mantar, is now deserted but for a large pile of fresh dung. The Yadav Baba Mandir, outside which OB vans camped for weeks on end in mid-2012, is dimly lit. No election posters, no loudspeakers, no campaigning, nobody even knows what is None Of The Above.
Ralegan Siddhi is located in Ahmednagar, where apart from the BJP's Dileep Gandhi and the NCP's Rajiv Rajale, there is in the fray AAP candidate Deepali Sayyed, a stage artiste and actor from Mumbai, and Justice (retired) BG Kolte Patil, 73, a former judge of the Bombay High Court who has been a very active social activist over the past several years. Despite reports suggesting that several of Hazare's supporters are with the retired judge, Hazare himself does not mention him.
Though the region has been a Congress stronghold in the past, the Ahmednagar seat has been held for two terms by the BJP's Dileep Gandhi, whose ticket for a third term has led to some fractures within the BJP, most significantly the loss of a senior OBC leader who switched allegiance to the NCP along with his sizeable mass of supporters.
The neighbouring seat is Shirdi, also in Ahmednagar district, from where the sitting MP of the Shiv Sena is now contesting on a Congress ticket and is expected to win.
None of the excitement of an impending election is visible in Ralegan Siddhi, though Hazare has been trying to launch an agitation against the NCP's decision to grant a ticket to sitting MP from Osmanabad Padmasinh Patil who faces a series of criminal cases.
But Hazare has plans for another wave of citizens' uprisings. Just let this election get over, he says, and there will be 50 or 60 likeminded people coming together "to tour the country and awaken people".
The current spike in voting percentages across the country, he says, is on account of what began in August 2012 for a Jan Lokpal bill, the India Against Corruption movement. Despite that, there are still people led by poverty to think of the here and now on voting day, not the long-term needs of the country. "Those who haven't received a salary all month can get a Rs 1,000 note in one day on polling day -- we have to bring about awareness among such people too that their decision based on Rs 500 or Rs 1,000 or a bottle of liquor opens the gates of Parliament to the corrupt and inept," he says.
He adds, "We believe there is a need to raise awareness that a paksha or party is a non-essential part of the election process. People must pick individuals of impeccable character and send them to Parliament. Let such people sit in the government or in Opposition, that does not matter."
This will be Hazare's struggle for the future, he says. "If not 2019, then 2024. We have to struggle for 10 or 12 years. But an increased awareness is necessary."
Find latest and upcoming tech gadgets online on Tech2 Gadgets. Get technology news, gadgets reviews & ratings. Popular gadgets including laptop, tablet and mobile specifications, features, prices, comparison.
India
Jakhar said that the bills will result in a trickle-down model, which will only benefit large companies, not farmers or small traders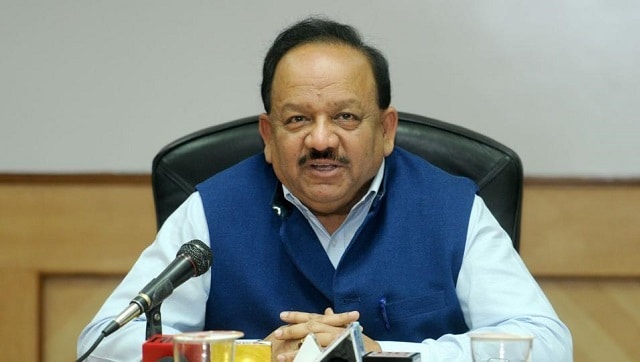 India
Seeking to allay fears over the safety of the vaccines, Vardhan said he would be happy to take the first dosage if people have a "trust deficit"
World
In an article in The Sunday Times, John Major and Tony Blair, who played a crucial role in bringing peace to Northern Ireland, warned that the Internal Market Bill imperils that peace