Kejriwal blasts mentor Aruna Roy for going back on commitment
Arvind Kejriwal in an interview to Economic Times has taken on his longtime mentor Aruna Roy. Given their fundamental differences, it looks like this one will be a long but important battle on the very definition of democracy.
In an exclusive interview to the Economic Times, Arvind Kejriwal has perhaps answered questions most of us had around the flip-flop negotiations between Team Anna and the UPA.
While the Pranab Mukherjee-Salman Khurshid U-turn might not have come as a surprise to most, Kejriwal's revelations about fellow campaigner Aruna Roy is indeed surprising.
After issuing a press release that applauded the Jan Lokpal Bill, Roy took a 180-degree turn in a matter of 5 days calling it a "Frankenstein monster". He told ET that Roy's criticism saddened him because he thought her a mentor and learnt his first lessons of democracy from her.
The mentor's argument has been that the Jan Lokpal Bill is unsustainable, overly ambitious and in fact, confuses objectives. The National Campaign for Peoples' Right to Information (NCPRI) has held that judicial accountability, political corruption and grievance redressal would each require an independent approach and cannot be combined under one bill. Aruna Roy wants the Lokpal to predominantly look at high-level corruption, while simultaneously strengthening the Judicial Standards and Accountability Bill.
The fissure seems to hint not only at a clash of personalities but the very definition of democracy. For Team Anna, the goal is to move towards the 'deepening of democracy' as they now push for 'right to recall' and 'right to reject'. For Aruna Roy, it is about re-altering power equations — a collective leadership over a singular, spectacular leadership.
While they might have fought many battles together, it is unlikely that this one will end anytime soon.
Find latest and upcoming tech gadgets online on Tech2 Gadgets. Get technology news, gadgets reviews & ratings. Popular gadgets including laptop, tablet and mobile specifications, features, prices, comparison.
Lifestyle
Following a parched few months in luxury retail, can digital fashion weeks like LFW offer greater business to designers?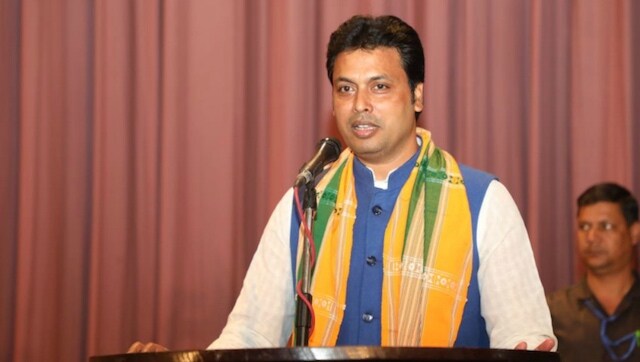 Politics
A team of 12 dissident Tripura MLAs is camping in New Delhi to meet the BJP's national president JP Nadda
World
Traditionally, presidents have tried to avoid making statements that might prove embarrassing later on. They choose their words carefully and proceed 'out of an abundance of caution', per the tagline of the moment in Washington