KCR's dream of a third front far-fetched proposition; lack of common agenda keeps regional satraps divided
Political pundits are vary of reading too much in KCR's efforts to form a 'national party'-less alliance. And there are two reasons behind it, one lies in the past, and one in the present
With Telangana securely under his belt, TRS chief K Chandrashekar Rao, aka KCR, has no qualms discussing his national ambitions. The Telangana chief minister has been working non-stop to conjure up a third front which can serve as an alternative to BJP and Congress in the upcoming Lok Sabha elections.
The fact that Rao's political ambition now lie at the Centre is clear from the fact that almost 12 days have passed since he was sworn-in as the Chief Minister of Telangana, and he has literally shown no interest in expanding his cabinet or taking over administrative duties in the state.
Mahmood Ali has been made Home Minister but there is no clarity over the rest of the cabinet as KCR hopped on a jet for his federal front dream to take off. Meanwhile, he has nominated his son KT Rama Rao as the working president of the Telangana Rashtra Samiti as he directs his attention to more pressing matters at the Centre. TRS won 88 of the 119 Assembly seats, riding the popularity of a slew of its government's welfare projects, including the farmer-centric schemes, quelling challenges from the Congress-led front and the BJP.
Perhaps buoyed by this victory, KCR has vowed to work for installing a non-Congress, non-BJP government at the Centre after the 2019 elections. Without losing any time and undeterred by attempts to form a united Opposition, Rao picked up his quest to form a non-BJP, non-Congress front from where he left off prior to the Assembly dissolution. KCR had earlier met West Bengal chief minister Mamata Banerjee and DMK president MK Stalin, this time around he again reached out to Mamata while meeting other regional satraps including Odisha chief minister Naveen Patnaik and Samajwadi Party chief Akhilesh Yadav and Bahujan Samaj Party president Mayawati from Uttar Pradesh.
The motivation behind such a move is also quite clear. KCR harbours national ambitions and that is no secret, however, he doesn't exactly share a friendly relation with either of the national parties. His 'all-inclusive' populist policies, including those specifically aimed at Muslims, put him in an uncomfortable spot with the BJP, while Congress, the principal Opposition party in Telangana, is his larger enemy. Moreover, the 16th Lok Sabha was a first in a long time when the role of regional parties at the Centre shrank because one party managed to outnumber all others at the expense of their seats.
Since the 1989 election, when the National Front government led by Janata Dal ousted Rajiv Gandhi from power, almost all governments have been heavily reliant on regional allies. It was in 2014 that Narendra Modi scripted history by coming to power with an absolute majority. So the attempts to regain the lost space are a natural outcome of the uncertainty looming over the 2019 Lok Sabha elections as various parties are looking to realign themselves ahead of the big battle. Another reason behind the efforts to stitch up an alternate alliance could be to negotiate the said 'national parties' post results from a position of strength.
However, the political pundits are wary of reading too much in KCR's efforts to form a 'national party'-less alliance. And there are two reasons behind it, one lies in the past, and one in the present.
United Front government's past foretells new alliance's fate
In 1996, a constellation of regional and left parties came together to oust both BJP and the Congress from the power. A potpourri of acronyms — SP, BSP, RJD, BJD, SAD, PMK, JMM, TDP, AGP, RPI and TMC — had come together bringing in regional aspirations to the national centre-stage in event of a hung House. The BJP could win only 161 seats and the Congress 140, much below the 271 halfway mark. However, the 11th Lok Sabha was rife with infighting within its constituents, and short, lasting barely two years and giving India three prime ministers in the span. JD(S) leader HD Deve Gowda from the Janata Dal was chosen to lead the government and was sworn-in as the 11th Prime Minister of India. Later IK Gujral took the command of the country but when Lalu Prasad Yadav left Janta Dal and formed his own party, the 11th Lok Sabha was dissolved to get a fresh mandate from the voters in 1998.
According to an India Today article from the time, the United Front government could not stick to its Common Minimum Programme (CMP) because of different regional aspirations leading to severe differences among the alliance partners. The United front's CMP was all about decentralising power in favour of a truly federal structure. It could not achieve that. The parties could neither agree at devising a formula for the Centre sharing more taxation income with the states, nor they could manage to reach consensus on transferring the control of schemes run by the Centre to the states; ironically these were the two most important basis of the alliance. Moreover, the ties between alliance partners were strained by the increasing recurrence of inter-state river disputes, an issue which continues to haunt many states till date.
Given the past, such an alliance neither inspires confidence in voters nor among slightly stronger regional parties which could get a better bargain as part of the NDA or the UPA.
Why the future of another United Front appears bleak? 
Until late 2017, whether for or against the BJP, most commentators mildly agreed that Modi will come back for another term before a change in power. However, the results of the recent five Assembly states, often dubbed as the semi-finals, have cast a pall of uncertainty over which way the wind will blow in 2019. The BJP has become more accommodating for its allies while Congress is ready to bring over just about anybody to the 'mahagathbandhan' camp.
This has created a lot of free radicals in the bipolar politics of India, with many long-standing alliance partners looking to realign themselves on the basis of their individual interests.
In such a scenario, a friction-less alliance between various regional satraps is quite a far-fetched dream. In event of a hung House, suppose even if the combined third front manages a 100-125 seats, it will be a tough job to get them to pick the same national party that they should support. The interplay of each of these regional parties with the Congress and the BJP is vastly different. While many parties have accused KCR of working in tacit understanding with the BJP to defeat Congress, it will be impossible for Stalin or Mamata to be associated with a grouping that has BJP in it.
Secondly, there is no absolutely common agenda that compels these parties to stay together. Each of these states have their unique needs and problems, and they won't always share a symbiotic relationship with each other. For example, Dravidian parties, including DMK, often resort to an anti-Hindi narrative for regional political gains. How comfortable would then Mayawati or Akhilesh be staying in such an alliance? All these questions don't even scrape the surface of complexities in forging such an alliance. But even if we leave aside the longevity of such an alliance, which only becomes important once they gather enough seats to at least play kingmaker, there are problems galore.
Sure, the regional satraps have surfaced strongly in different avatars to enchant a section of voters whenever national parties failed to fire up the imagination of the electorate, but will KCR manage to get on board enough number of regional players to trump Congress and BJP who each enjoy a large support base in politically crucial states that send a larger number of members to the House? KCR needs more than an exaggerated sense of indispensability and competitive provincialism to make his dream a reality.
India
A letter from the deputy registrar of the Visva Bharati University on Tuesday said the residence of noted economist Amartya Sen has been built on an area that covers extra 13 decimals of land at Santiniketan in the Birbhum district of West Bengal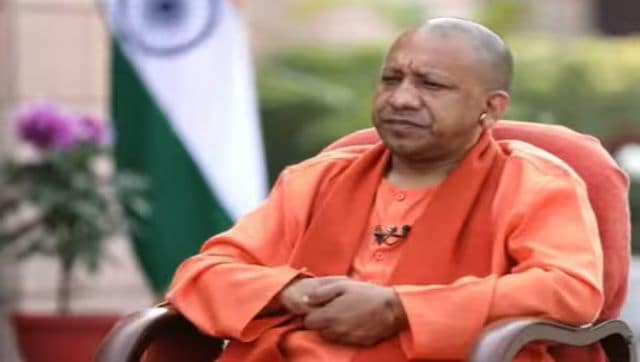 India
CM Yogi expressed optimism for the current trajectory, noting that Uttar Pradesh's growth rate ranges between 13 per cent to 14 per cent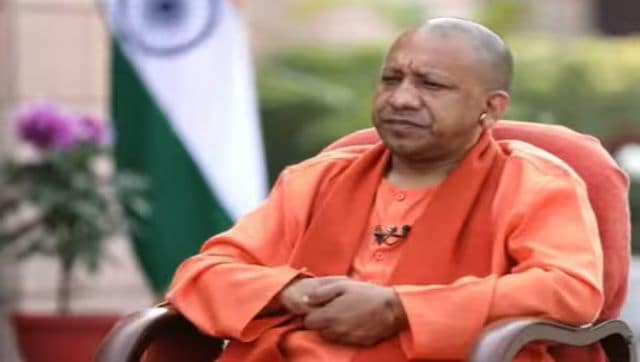 India
In an exclusive interview to News18, UP Chief Minister Yogi Adityanath on Sunday said that despite Covid challenge, the state doubled its GDP and per capita income as it made its development journey under the leadership of Prime Minister Narendra Modi