Kashmir unrest: String of attacks on security personnel cast shadow over Srinagar and Anantnag bypolls
Ahead of parliamentary bypolls in the sensitive Srinagar and Anantnag constituencies of the Kashmir Valley, three militant attacks in the last three days have cast a gloomy shadow over election campaigning
Ahead of parliamentary bypolls in the sensitive Srinagar and Anantnag constituencies of the Kashmir Valley, three militant attacks in the last three days have cast a gloomy shadow over election campaigning. One Central Reserve Police Force (CRPF) jawan succumbed to his wounds, while one civilian and 20 security personnel from CRPF, Kashmir police and the army have been injured in attacks.
On Monday afternoon, suspected militants fired at a convoy carrying additional paramilitary troops for election duty in Kashmir. Five CRPF personnel and one civilian were injured in the attack.
The attack comes less than 24 hours after militants lobbed a grenade in Nowhatta area of Srinagar, at forces withdrawing after the day's duty. One policeman was killed in that attack, while six CRPF personnel were injured. Zainab, a 10-year-old girl studying at a local school, was also injured in Sunday's attack.
"A convoy was moving towards Srinagar when terrorists attacked it in Pantha Chowk. Five soldiers were critically injured, while one girl was hit in the leg by a bullet," said Zulfikar Hassan, inspector general of CRPF. "It was a civilian vehicle provided by the state, in which our troops were going for poll duty.
The injured are being treated at an army hospital in Badamibagh cantonment, which is a few hundred metres from the site of the attack.
Militant outfit Lashkar-e-Taiba has claimed responsibility for the attack, and its spokesperson, Abdullah Gaznavi, hailed the militant who carried out the attack in an email statement sent to local news gathering agencies.
The escalation in militant attacks are seen as an attempt to disrupt the electoral process, as the polling for the bypolls for the two parliamentary constituencies of Srinagar and Anantnag is to be held on 9 and 12 April respectively.
"We are on high alert. CRPF is doing its duty. Our companies were coming from Jammu to Srinagar. These are sensitive times ahead of elections in the Valley, and Hurriyat leaders have called for boycott of elections," said Bhavesh Choudhary, a Srinagar-based CRPF spokesperson.
Political parties have been expressing their concerns over deteriorating security situation in the Valley ahead of the polls and have appealed the Election Commission to take strict measures to assure voters. "How do you think people would come out to vote when so many attacks are taking place, and we are unable to even carry out a full-fledged campaign?" said Ghulam Ahmad Mir, Congress candidate for the Anantnag constituency, and the Jammu and Kashmir Pradesh unit president.
Jammu and Kashmir chief minister Mehbooba Mufti, who represented the Anantnag constituency in the Lok Sabha, resigned last year after her election to the Legislative Assembly. The Srinagar parliamentary seat also fell vacant in September, after PDP leader Tariq Hamid Karra resigned from the party as well as the Lok Sabha. The Congress is contesting the by-election together with the National Conference.
A total of 3,194 polling stations have been set up to enable nearly 27 lakh voters to cast their ballots in the two parliamentary constituencies of Srinagar and Anantnag. Of these, 1,559 are in Srinagar, while 1,635 are being set up in Anantnag. Counting of votes for both constituencies will be held on 15 April.
The constable who lost his life on Sunday evening has been identified as Shameem Ahmad, 27, a resident of Gurez. His weath laying ceremony was held in Srinagar on Monday.
Director general of police, SP Vaid, told reporters in Srinagar that the situation was "not alarming", and the police will devise a strategy to deal with attacks on its force. "Our jawans have been facing bullets from behind the pelting mob. Grenade lobbing is also part of the greater design. We will devise a strategy to deal with it, and I'm sure we will be able to handle it given our experience in these matters. The police and other security forces are trying to control the situation," Vaid added.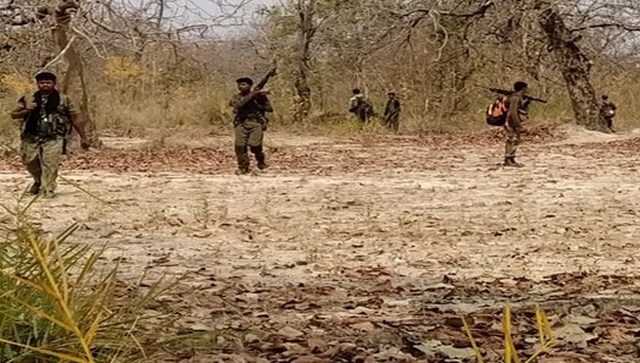 India
Lack of a functional intelligence wing, outmoded training and simple mission-bloat hasn't helped security forces deployed in the region
First Cricket News
The BCCI is also likely to take a call on the long pending tax and visa issue ahead of the T20 World Cup in India.
India
Incidents such as the February attack and Friday's twin encounters highlight that militancy has now spread all across Kashmir and more youngsters are picking up guns and joining new militant groups