Kashmir unrest: Hurriyat snub is lesson for advocates of talks with separatists
It is time that perennial peaceniks in political and self-proclaimed liberal intellectuals who tirelessly advocated for talks with separatists in order to keep them relevant with their contacts across the border and with whatever little support that is left for them in the valley, take a lesson.
It is highly unusual for someone in the topmost position of authority and responsibility in the Union Government to make a mention of unofficial private visits and actions of some parliamentarians in his opening statement, that too when the MPs are part of the same delegation.
But Home Minister Rajnath Singh on Monday in Srinagar did talk at length of one such act of some MPs, four to be precise. Making a suo-motto statement than saying something in response to a query has its own importance, politically and also for issues of governance.
An unofficial and unwarranted action of four MPs — Sitaram Yechury (CMP), D Raja (CPI), Sarad Yadav (JD-U) and Jay Prakash Yadav (RJD) — to land uninvited at locked doors of separatist leader Syed Ali Shah Geelani and in return get humiliation for self, their party, their support base and perhaps even for the democratic institution they represent, the Parliament, had warranted that Home Minister makes Government of India's position clear to all concerned.
What Rajnath spoke was broadly reflective of the mood of the nation. First, contrast Home Minister saying that not just the doors but ventilators of government of India is open for talks for those who want a peaceful resolution within framework of democratic and constitutional norms with a shut main door at Geelani residence telling two leftist leaders, Yechury and Raja, and two Yadav leaders of ruling combine in Bihar that their presence were unwelcome or undesired.
"I want to clarify some members of all-party delegation went to meet Hurriyat leaders. Neither did we say yes, nor did we say no. Whatever happened, you know about it. I do not wish to go into the details. But whatever information those friends gave us upon their return, it can be said it was not Kashmiriyat (Kashmiri value system). It cannot be called as insaniyat (humanity). When someone goes for talks and they reject it, it is not jamhooriyat (democracy) as well." It was home minister's third visit to Kashmir valley in past six weeks and third media conference. He asserted that Jammu and Kashmir "was, is and will always be an integral part of India".
The message was loud and clear that centre does not want any engagement with separatist Hurriyat. It is in no mood to oblige by giving them undue importance by taking the peaceniks and liberals line of come whatever may, we should try and talk with the separatist under the garb of engaging with all stakeholders.
It's clear that why the home minister or finance minister Arun Jaitley and the senior officials accompanying the delegation didn't say yes. But they didn't say no apparently because they would have known the outcome and didn't want to create unnecessary controversy that Government was coming as a stumbling block, stopping one of its citizens from meeting another, even as one group was of public representative and another group was under house arrest.
The basic statistics given by Rajnath on who did all-party delegation meet though didn't mean anything in terms of substance but it was to give a sense and a message that they all had come from Delhi to Srinagar for a purpose to find a path of peace and normalcy there. The all-party delegation had 26 representatives from 20 parties and over two days they met 30 delegations of around 300 people from political parties and civil society, university faculty members, students, fruit growers and intellectuals. He also had words of appreciation for Chief Minister Mehbooba Mufti and centre's decision on pellet guns giving way to PAVA shells.
He also gave clear indications that the centre was in no mood to talk to Pakistan. "Don't take it outside of the country, there are many in the country with whom we can talk," he said in response to a query. That has now been stated policy of the centre. Singh had told in Parliament "now when talks with Pakistan has to happen, it will happen on Pakistan Occupied Kashmir (POK)". Prime Minister Narendra Modi had taken a much tougher line at the all-party meeting in Delhi on last day of Monsoon session against Pakistan by stressing on POK, Gilgit and Balochistan, a point he later made the world know through his address on 70th Independence Day from Red Fort.
Given the current stated position of Government of India, separatist Hurriyat holds no relevance in terms of engagement, the four MPs heading to Geelani's house and AIMIM leader Asaduddin Owaisi heading to Mirwaiz Umar Farooq had thought of making headlines as the biggest peaceniks, some nice looking photos over tea was a bonus. Their sullen faces did get media attention. They would never forget the insulting treatment they got from their hosts. It should serve as a lesson to others as well.
Sameer Yasir wrote in Firstpost "CPM leader Sitaram Yechury's car was the first one to arrive outside Syed Ali Shah Geelani's house, who heads a faction of separatist amalgam Hurriyat Conference. As he emerged from a white ambassador car, visibly shaken, he waited for a minute, trying to hear slogans reverberating from a nearby mosque. And then he waited for around eight minutes outside Geelani's residence, but no one opened the door… When CPI leader D Raja, Janta Dal (united) leader Sharad Yadav, and Yechury appeared outside Geelani's house on Sunday, a huge graffiti 'Go India Go Back' written by Hurriyat hawk Geelani on his outer wall greeted them. Despite repeated knocks at Hurriyat hawk's door, they failed to manage an entry."
Political prudence or lack of it, of Yechury, Raja, Sharad Yadav and Jay Prakash Yadav would be debated for long. But it is time that perennial peaceniks in political and self-proclaimed liberal intellectuals who tirelessly advocated for talks with separatists in order to keep them relevant with their contacts across the border and with whatever little support that is left for them in the valley, take a lesson. Don't be sympathetic to those who don't believe in Indian Constitution, its territorial integrity, in the democratic process, in peace and harmony.
So far all concerned had been very patient with these separatists but they should also realise that the time has changed, they have the door on themselves.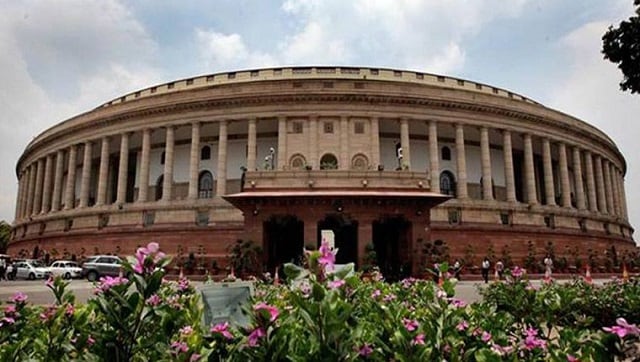 India
The Essential Defence Services Bill, 2021 seeks to replace the ordinance promulgated in June 2021 and allows the Central government to prohibit strikes, lock-outs, and lay-offs in units engaged in essential defence services
India
INS Vikrant, also known as Indigenous Aircraft Carrier 1, is the first aircraft carrier to be built in India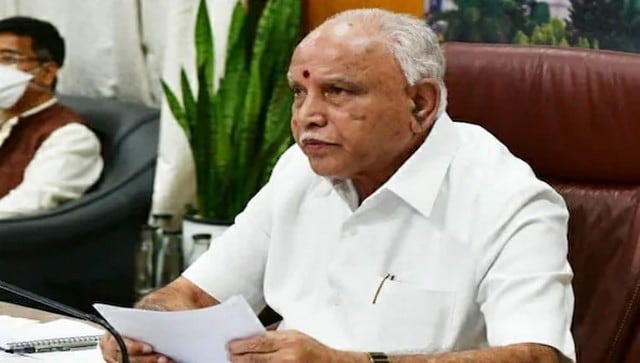 Politics
The 78-year-old Yediyurappa belongs to the older generation of politicians who started their service to the public as a teenager (in his case with the Rashtriya Swayamsevak Sangh) and did not hail from either a political or an affluent family