Kashmir: Mehbooba Mufti listens to her uncle, PDP MP on cabinet portfolios, leaves party divided
Mehbooba Mufti is learnt to have been advised by her uncle Sartaj Madni and former Deputy Chief Minister and PDP MP Muzafar Hussain Beg on the allocation of portfolios.
Srinagar: Chief Minister Mehbooba Mufti is learnt to have been advised by her uncle Sartaj Madni and former Deputy Chief Minister and PDP MP Muzafar Hussain Beg on the allocation of portfolios to the Ministers in Friday's reshuffle that has left the party divided. Two ministers, Syed Bashart Bukhari and Imran Raza Ansari, submitted their resignation to the chief minister for getting a raw deal in cabinet berths.
Following the development, PDP is facing a crisis as Friday's reshuffle is being seen by many of the party leaders to have been decided on the proximity to CM of Muzafar Beg or Sartaj Madni, rather than the political strength. Sources said that the CM held a meeting with both Beg and Madni, before it was decided to go for the cabinet reshuffle. On Friday, Mehbooba announced a reshuffle in the portfolios, due to which two of her trusted Minister's Bashart Bukhari and Imran Ansari resigned from office. After MLA Amira Kadal, Altaf Bukhari, was administered oath by Governor, NN Vohra, at winter capital in Jammu, Mehbooba ordered the reshuffle in the portfolios.
As per government orders, Abdul Rehman Veeri was given the portfolio of Revenue, Relief, Rehabilitation and Parliamentary affairs, Naeem Akhar was given the Public works department portfolio, Altaf Bukhari, Education and Haseeb Drabu, Finance Labour and Employment. In the reshuffle, Mehbooba divested Drabu of the portfolio of Culture and retained that with herself, while Syed Bashart Bukhari was seen to have been given a less important portfolio, as he was earlier retaining the portfolio that was allocated to Mehbooba's confidante AR Veeri. Veeri was earlier holding the portfolio of Public Works department which was allocated to Nayeem Akhtar whose Education portfolio was given to Syed Altaf Bukhari. However, Minister for Information Technology, Technical Education and Youth Services & Sports Molvi Imran Raza Ansari also resigned as he is learnt to have been promised a "better portfolio" by the CM. Naeem Akhtar has retained the portfolio even as he has not been elected from any constituency and is only an MLC.
On Friday, Basharat Bukhari, while talking to reporters in Jammu, after the cabinet reshuffle, said that he has sent his resignation to the Chief Minister and has also listed out the reasons. Even as there were reports that two of the PDP MLAs and former Ministers, Javed Mustafa Mir and Mohammad Ashraf Mir also resigned as MLAs, both denied that. "I am not in Srinagar and am outside with my family members, the reports of resignation are baseless," said Ashraf Mir. In Mufti Mohammad Sayeed's council of Ministers, Javed Mustafa Mir was the Revenue Minister, while Ashraf Mir was Minister of State for Power. Ashraf Mir is an MLA from Sonwar and had defeated former CM, Omar Abdullah, from the seat, while Javed Mustafa Mir, had been consistently winning the Chadoora Assembly seat.
However, the reshuffle brought to the fore the schism within the PDP. Both Ashraf Mir and Javed Mustafa Mir and former Minister of state for Public Health Engineering, Abdul Majeed Padroo, had been critical of the functioning of the Mehbooba Mufti's government. In the last Assembly Session they have been taking on the government on key issues. The reshuffle has left many of the party leaders riled at a time when the PDP is gearing up for the parliament elections which are likely to be held in April. "What is the criteria for allotting the cabinet berths to the Ministers. It is either close proximity to the CM's family or of being a sycophant," said an MLA, wishing not to be quoted.
Sources in the PDP said many of the MLAs are not happy the way Mehbooba carried out the rejig in the party or allocated portfolios. It was earlier expected that Mehbooba after becoming CM will make Muzafar Hussain Beg or former PDP MP, Tariq Karra, as party president. However, both Beg and Karra were sidelined by Mehbooba Mufti, who retained the office of PDP president. After being sidelined, Karra resigned as PDP MP. He had however cited the reason that PDP reneged on its electoral promise by forging alliance with BJP and failed to keep a check on the "atrocities" being committed by forces. Karra is set to now join Congress. Mehbooba also nominated a number of state secretaries and made Sartaj Madni, the party Vice President. However lately, sources said, Beg is now being consulted on all important matters by Mehbooba Mufti, to prevent further dissensions. Over the cabinet reshuffle, both Beg and Sartaj Madni had the final say. Many of the PDP leaders are miffed that "it was either sycophancy" or the closeness to Mehbooba's "family which have become the deciding factors in the important decision making."
Though Sartaj Madni had lost the 2014 assembly elections from Devsar constituency, he is among the contenders who are considered for contest from the Anantang Lok Sabha seat which is slated to go to polls in April along with Srinagar parliamentary constituency. Among others who are in being considered are Mehbooba's brother, Tasaduq Mufti, and PDP chief spokesman, Mehboob Beg. On the Srinagar parliamentary seat, Mehbooba is looking at fielding either a prominent journalist and the Editor of one of the widely circulated Kashmir dailies or former Minister, Qazi Afzal. Afzal was recently appointed as party general Secretary by Mehbooba Mufti.
India
This is the first visit by the home minister to the Union Territory after its special status was scrapped on 5 August 2019
India
Four accused people Waseem Ahmad Sofi, Tariq Ahmad Dar, Bilal Ahmad Mir alias Bilal Fafu and Tariq Ahmad Bafanda, all residents of Srinagar were arrested during the searches carried out in Srinagar, Pulwama and Shopian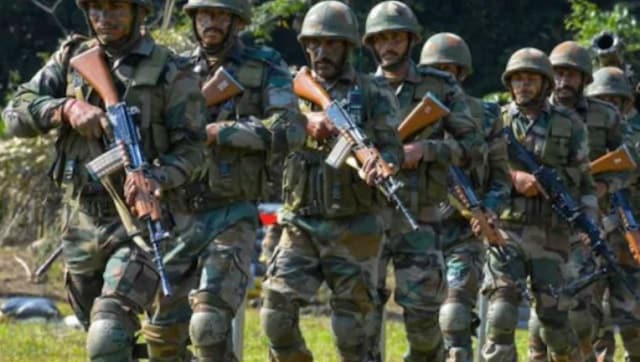 India
There is nothing in the situation that India has not faced before and overcome with resolve and Pakistan's desperation will soon convert into more frustration