Karunanidhi's demise clears decks for MK Stalin's ascension, but new DMK chief will find it hard to cash in on patriarch's legacy
With Karunanidhi's departure from the scene, a lot of chemistry could change in the months to come within the first family of the DMK
Unlike his father Muthuvel Karunanidhi who benefitted immensely on the death of his mentor and founder of Dravida Munnetra Kazgham (DMK) Conjeevaram Natarajan Annadurai in 1969, MK Stalin faces an onerous task. Not only does he have to ensure that his own family rallies behind his leadership, Stalin also needs to build up on a legacy that needs reinvention to stay alive as a political platform.
Though his father had made it clear that Stalin was to be his natural heir, he stopped short of formally handing over the reins of the party to him. To many pointed questions as to when he would do so, Karunandhi's response was that "nature would decide in its course", which was read as an indication that his favourite son would take charge after his exit from the scene.
After Karunanidhi passed away on Tuesday, Stalin, who was hitherto the DMK's working president, will formally take charge. But with the cadre looking to him to steer the party forward, Stalin will have to quickly get over the shock of the patriarch's death, and look over his shoulders to see if elder brother MK Alagiri tries to make a fresh foray into active politics.
Alagiri was a Union minister in the Manmohan Singh government till the DMK withdrew support to the Congress-led UPA coalition in March 2013 over New Delhi's stand on a UN resolution against the human rights violations against Sri Lankan Tamils.
Alagiri was then expelled in 2014 for being too critical of his father and brother. He has since kept his distance and allowed Stalin to run the show. However, he broke his silence after the DMK lost the RK Puram Assembly by-election in December 2017. He didn't mince words while questioning Stalin's stewardship after the DMK failed to even save its deposit in the poll, which saw TTV Dhinakaran romp home with a huge margin as head of a splinter AIADMK group.
"Not just RK Nagar bypoll, the DMK will also not henceforth win any election. There is no chance for that till this working president (Stalin) is there (at the helm of affairs)," an angry Alagiri said. Calling RK Nagar a one-time party stronghold, Alagiri asked why Stalin allowed a defeat in the bypoll that was necessitated after AIADMK chief Jayalalithaa's demise in December 2016.
All eyes will therefore be on Alagiri to see how he plans to oppose Stalin. Nothing may happen immediately, as attention would be on the farewell given to Karunanidhi. But once that is over, Alagiri is expected chalk out his plan to re-galvanise his supporters. Unless, of course, Alagiri has had a change of heart and wishes to let Stalin take the lead.
There will be also be another new challenger: Karunanidhi's daughter M Kanimozhi, born to the patriarch's third wife Rajathi. Stalin has so far accommodated his half-sister in the party's women's wing, but she will seek a greater say in the main set-up.
With Karunanidhi's departure from the scene, a lot of chemistry could change in the months to come within the first family of the DMK. It is an irony that Karunanidhi let so many DMK veterans fall by the wayside or be pushed out in order to allow Stalin to take charge, but couldn't formally anoint him.
It's also an irony that Vaiko, who quit the DMK in 1993 to form his own MDMK to protest Stalin's ascent, is back by Stalin's side today. Vaiko has since openly supported Stalin and said he wants to see a government in Tamil Nadu headed by him.
The author is a former senior associate editor of Hindustan Times and political editor of Deccan Herald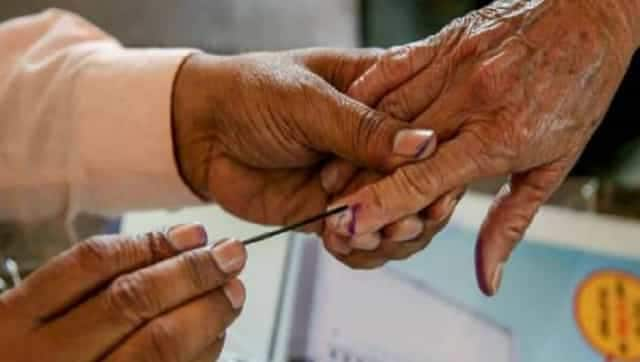 India
While the polls were largely peaceful, sporadic, poll-related incidents were reported from a couple of places, reports said
Politics
All major political parties in Tamil Nadu have promised complete ban on liquor in their manifestos. Firstpost visited liquor stores (operated by government owned TASMAC) around Chennai to talk to people about how feasible this promise is.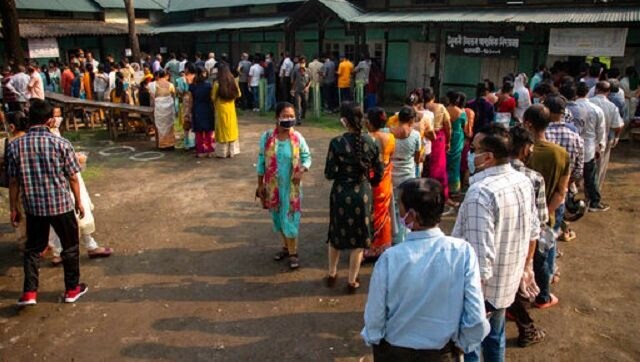 Politics
ECI said that elections remained largely peaceful in all states. However, media reports confirmed sporadic spurts of violence in West Bengal where some candidates of the ruling TMC were allegedly attacked by BJP cadres