Karunanidhi hardly attends House proceedings: Tamil Nadu CM Panneerselvam
Tamil Nadu Chief Minister O Panneerselvam on Saturday said DMK chief M Karunanidhi hardle ever attends House proceedings.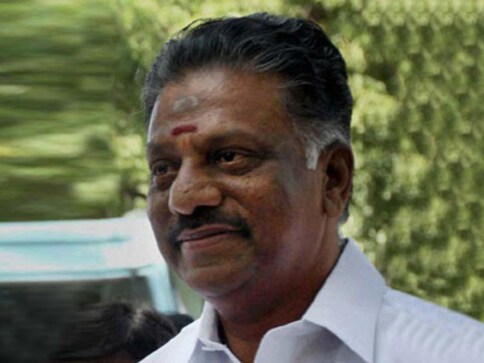 Chennai: Hitting back at Karunanidhi for pressing to convene the Assembly session, Tamil Nadu Chief Minister O Panneerselvam on Saturday said the DMK Chief did not have the standing to make such a demand, as he hardly attended proceedings of the House.
Citing media reports in which Karunanidhi said it was regretful that Assembly session was not being convened to discuss important issues, including proposed hike in electricity tariff, Chief Minister O Panneerselvam said in a statement, "Only those who have the required standing should talk about Assembly or its proceedings" and not one who didn't attend sessions.
"Karunanidhi thinks he should come as a Chief Minister whenever he enters the Assembly. That's why when DMK was the Principal opposition, he never considered himself as Opposition leader or even as a member," Panneerselvam said.
Citing a media interaction with Karunanidhi in 2011, Panneerselvam said, "When the press asked when he would go to the Assembly, he said as per his whims. So he would go as per his whims and not for raising people's issues in the House.."
Panneerselvam said in the 2011 Assembly polls, voters had denied the DMK the principal opposition status and the party also did not even win a single seat in the recently concluded Lok Sabha polls.
He claimed that the DMK patriarch needed the post of member of the House and all its allowances for which he was regularly signing the assembly attendance register. "So, according to him, signing the attendance register is his only work, only duty."
Reiterating the government's stand while replying to DMK treasurer M K Stalin, who had also sought convening the Assembly session, Panneerselvam said, "We know when to convene the Assembly."
India
India stands on the threshold of becoming a leading nation of the world and it goes without saying that the students' future and that of the nation are intertwined with each other, said the Vice President
India
One of the private buses was heading to Sankari from Edappadi, while the other was a private college bus of KSR Educational Institution in Tiruchengode which was enroute Edappadi via Sankari
India
The IMD has sounded an orange alert for Karnataka for Wednesday and a red alert for Thursday, indicating heavy rainfall at isolated places of the state