Karnataka polls: Siddaramaiah's 'pork-barrel' politics could propel him to victory if BJP doesn't inspire public
Siddaramaiah doesn't believe that populism should come only just before polls. In fact, he has been in election mode almost ever since he took over as chief minister in 2013.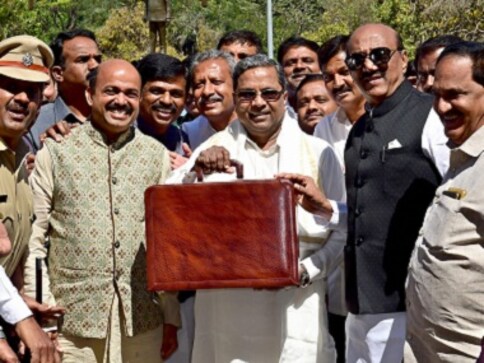 The Greek god Zeus had the cornucopia, the goat's horn which supplied never-ending nourishment. Draupadi had the Akshaya Patra, from which she produced an endless amount of food for guests visiting the Pandavas during their forest exile.
Karnataka chief minister Siddaramaiah possesses something similar: An item from which he removes goodies for one section of the population or the other, with no end in sight. The Americans call it 'pork-barrel', named after the large barrels used for storing pork in salt solution before the advent of refrigerators.
Sometime during the 18th Century, the phrase 'pork-barrel' began to be used to refer to the spending of government money on projects of questionable utility to please voters. According to William Safire's New Political Dictionary, the derogatory use of this phrase probably derived from an ancient practice of distributing salted pork to slaves.
Governments dishing out populist schemes before elections is, by no means, a phenomenon unique to India. Different countries have different names for the pre-election carrots they dangle at voters. The British, for instance, call it "election sweeteners". The Germans: Wahlgeschenke or "election gifts".
But nowhere in the world are pork-barrel schemes rolled out as unabashedly as in India. Most state governments — and the Centre — are known to discover their sudden love for the people and shower it upon them in pre-election budgets. Indeed, Arun Jaitley's national Budget came with its own dose of populism.
Siddaramaiah, of course, will go down in the history as one of the tallest among India's pork-barrel leaders. Late Tamil Nadu chief minister J Jayalalithaa — may her soul rest in peace — came close to him.  Sample Siddaramaiah's latest populist state budget, which he unveiled on Friday (beating every populist budget ever presented in India):
• Farmers will get loans of up to Rs 3 lakh at zero interest, and loans of Rs 3 to 10 lakh will be given at 3 percent interest.
• The government waived off loans totalling Rs 8,165 crore taken by 22.27 lakh farmers.
• 30 lakh poor people to get free gas connections with twin-burner stoves and two refills.
• 70 lakh farmers growing rain-fed crops will get Rs 5,000 each per hectare (up to a maximum of Rs 10,000). Cost to government? Rs 3,500 crore.
• 20 lakh students will get free bus passes at a cost of Rs 356 crore. There will be no fees for girls studying pre-university, degree and post-graduate courses in government institutions. Students will also receive a host of other incentives (the chief minister is fully aware that the state has nearly half a crore first-time voters).
• Since Siddaramaiah has been dubbed pro-Muslim, he has rolled out sops for Christians (Rs 200 crore), Jains and Sikhs (Rs 80 crore each).
But Siddaramaiah doesn't believe that populism should come only just before polls. In fact, he has been in election mode almost ever since he took over as chief minister in 2013. He has reduced governance to announcement of schemes for the free supply of something or the other.
So there are schemes to supply free rice and milk to the poor, distribute cash to women of minority communities at the time of marriage, and provide laptops to Scheduled Castes/Scheduled Tribes students. Last year, he set up Indira canteens to supply subsidised food in Bengaluru (to be extended to other parts of the state). A free healthcare scheme for poor is also being worked out.
It's a political marketplace
But what is populism? There are two kinds: Programmatic populism based on ideology (however questionable that ideology happens to be) and economic populism (which panders to particular sections of people by offering them dole of the kind seen in Karnataka). In India, however, we use the word populism largely to mean the second variety, which simply means distribution of economic patronage.
It's another matter that Prime Minister Narendra Modi, who began with programmatic populism in 2014, brought in a fair measure of economic populism through Arun Jaitley's latest Budget. And that leaves us with the Congress, which seeks to thrive only on economic populism or patronage politics. The Congress treats politics as a marketplace where it throws "schemes" at people to "buy" their votes.
In his book Why Populists win Elections in India, Asia and Beyond, Paul D Kenny wrote: "... patronage party systems are characterised by competition between parties that are tied to supporters through the distribution of particularistic benefits, such as cash, jobs or pork-barrel spending."
Indira, the mother of populism
After Indira Gandhi took over as prime minister in 1966, two things occurred one after another: First, she tried to lure poor voters with fake socialism and make-believe slogans such as garibi hatao. Second, she encouraged her party-men to distribute cash and liquor to voters before polling.
As a vote-catching tactic, the first one worked for some time and then failed miserably. Her economic pranks such as nationalisation of banks — as part of her spurious socialism — led to financial doldrums from which India still hasn't fully recovered.
The second strategy of distributing gifts to voters worked — it still does — but only sporadically. While this second, illegitimate strategy is still used, it later began to have a seemingly legitimate, official version by way of pork-barrel spending: Sundry schemes and budgetary allocations to sections of people to placate them. Indira was the mother of populism.
Can populism win elections?
We are, of course, talking about the economic populism which comes from budgets, and there is no easy answer to this question. Just like the distribution of cash, liquor and other handouts from illegitimate funds, the pre-election budgetary bonanza too has foxed election analysts over their efficacy in influencing voter preferences.
Past elections have shown that populism alone can't determine voter choice, but can influence results in combination with other factors. It's demeaning to voters to assume that most of them are ignorant of the difference between true governance and populism.
They are aware what governance means: It aims to enhance economic growth, raise incomes and living standards, improve infrastructure and create jobs and opportunities. They are also aware that it's a long haul. When an incumbent government takes to populism, voters could accept the largesse but still vote it out if they see an alternative party which promises true governance. But when there is no convincing alternative, populism can sway at least the unattached voters.
In Karnataka, the alternative is the BJP. There are legitimate questions over whether the BJP can deliver true governance in the state, considering the mess it created when it lost power in 2008. Its campaign, so far, has done little to inspire the people. But there are still around two months left for polling.
India
While Sudarsan used sand to create the right profile of PM Modi, innumerable mud cups can be seen placed around his sculpture in a beautiful formation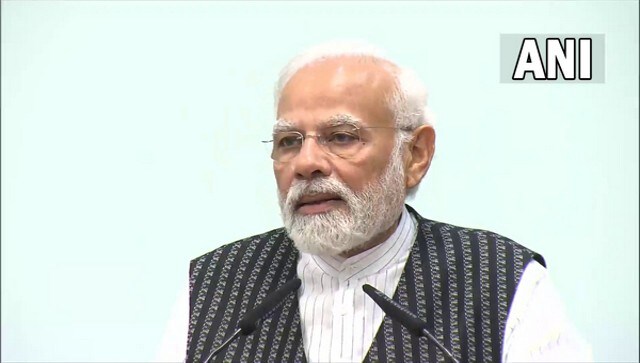 India
The National Logistics Policy is an endeavour to improve the competitiveness of Indian goods, enhancing economic growth and increasing employment opportunities
India
Intending to increase India's global stature, Prime Minister Modi is presently attending the 22nd Shanghai Cooperation Organization (SCO) summit in Samarkand, Uzbekistan