Karnataka polls: SC ruling to rush through floor test makes it tough for Yeddyurappa, but why is BJP so frantic?
The three judges of the Supreme Court had no choice on Friday other than to advance the deadline for BJP's one-day-old Chief Minister BS Yeddyurappa.
Under the circumstances they were presented, the three judges of the Supreme Court had no choice on Friday other than to advance the deadline for BJP's one-day-old Chief Minister BS Yeddyurappa to prove his majority from a fortnight to one day. The court's decision to ask him to have a floor test on Saturday was judicially prudent and politically correct — in view of the sensibilities in any judges-versus-governor tiff — and it will no doubt go down as a landmark verdict in legal annals that will be cited as an example for governors in fixing floor test deadlines in future.
Yeddyurappa was clearly unable to present evidence of his majority support, or even a hint of it, the sealed envelope his counsel submitted to judges notwithstanding. The we-will-prove-in-Assembly boast became irrelevant, compared with the numbers submitted by the rival Congress and Janata Dal (Secular). The absence of a significant number of Independents on the scene presented a practical difficulty for the BJP leader, which made it as clear as daylight that the only way he could boost his strength was to entice MLAs from the other two parties.
On its part, the court desisted from doing anything that might have amounted to judicial adventurism, by annulling Yeddyurappa's swearing-in for instance. The bench simply did what the apex court had done earlier in similar cases in Goa (2017), Jharkhand (2005) and UP (1998): Advance the floor test and reduce the window available for horse-trading.
You can't blame Yeddyurappa if he now finds himself like a batsman whose asking rate is slashed from 30 runs in six balls to 15 runs in two. But politics has more possibilities than cricket, though match-fixing is common to both.
The apex court verdict's sanitising effect will, however, be proved or disproved along with Yeddyurappa's majority only on Saturday. That's because there is nothing in the world that can rival the lure and lucre that go with horse-trading in Indian politics. Offers can reach intended targets — as they did in the past instances of resort politics — whether MLAs are tucked in a star hotel in Hyderabad or ensconced in the Eskimo huts on the North Pole. But rarely is horse-trading a one-away affair. In the Karnataka case, offers and counter-offers fly from both sides like Cupid's arrows in a love-triangle, except that Cupid's arrows don't have currency notes and cabinet berths attached to them. When politics is reduced to bidding, loyalties are modified by depths of pockets.
Why is BJP so desperate?
To explain BJP's game in Karnataka, the usual power-is-power gripe doesn't suffice. There's plenty more. Consider this first:
In 1996, the BJP government in Gujarat was dismissed soon after it proved its majority in the Assembly by President Shankar Dayal Sharma. He did this on the "recommendation" of HD Deve Gowda, the then prime minister. This followed a "recommendation" from the state's Governor Krishna Pal Singh, a former Congress leader. Singh then proceeded to invite Shankersinh Vaghela, a former BJP leader, to form the government, giving him 15 days to prove his majority. Vaghela did that with help from Congress and a ragtag crowd of BJP defectors. Vajubhai Vala, now the governor of Karnataka, was then the president of BJP's Gujarat state unit.
So, is the BJP desperate to wiggle itself into power in Karnataka because Vala wants to take revenge on Gowda? No, that's a preposterous thought. So, is it Vala's party BJP which is doing the revenge-taking by annexing Karnataka, leading to the current crisis? For not only what Congress did in Gujarat but to opposition governments across India? Is that why BJP is frantic?
Yes, it's a small part of the answer, but not the full answer.
And now consider this: If BJP finally gets round to ruling Karnataka, it will be the 21st state where the party holds power. It's pretty impressive, considering that the party was in power in only seven states when Narendra Modi became the prime minister in 2014. Congress had 13 states. If Karnataka goes to BJP, Congress will be left with only Punjab, Mizoram and Puducherry. Does Modi want to do better than Emperor Ashoka who ruled most of India without the south? Is political expansionism the reason why BJP wants to shoehorn itself into power in Karnataka?
Yes, but it's another small part of the answer. What completes the answer is elsewhere. It has more to do with psychology and even more importantly, economics of politics.
The economics of it
Economics is the most important reason why BJP wants to keep Congress out of Karnataka, and at the centre of it is the 2019 Lok Sabha election. The BJP wants to deny the Congress the "ATM" which the party will turn Karnataka into in case it rules the state along with JD(S) and use it as source of slush funds in 2019. Karnataka is a rich state as far as dirty money for election spending is concerned.
There is apparently no money to fill potholes, but, for illegal election expenditure, the state has pockets deeper than Draupadi's Akshaya Patra. A party, especially the one in power, can milk it from the mining, liquor, real estate and sundry other lobbies. For BJP, giving away Karnataka to Congress is like giving the key of your house to a burglar.
Clearly, BJP already has enough money bags to open for next year's Lok Sabha election. Losing Karnataka will be a scratch on BJP's election coffer, but that will see a fall in the "revenue" of Congress as steep as Tipu Drop.
Psychological reasons
Nobody can accuse BJP of having lost Karnataka, even if it loses the government on Saturday. From the 2013 election, it has improved its vote share from 19.9 percent to 36.2 and seats from 40 to 104.
On the other hand, Congress has badly lost the election, even if it has somewhat improved its vote share. Coming as it did, defeat after defeat in state after state, the Karnataka verdict has deprived Congress of the dominant role it dreamed up for itself in stitching together an anti-BJP front, and has punched a big hole in Rahul Gandhi's recently revealed ambition to become the next prime minister.
Forming a government along with its one-time sworn enemy JD(S), swallowing its self-esteem, will only provide a mild psychological boost to its leaders and cadres. But BJP wants to deny Congress even that.
The test of majority on Saturday will determine whether BJP can do that.
Author tweets @sprasadindia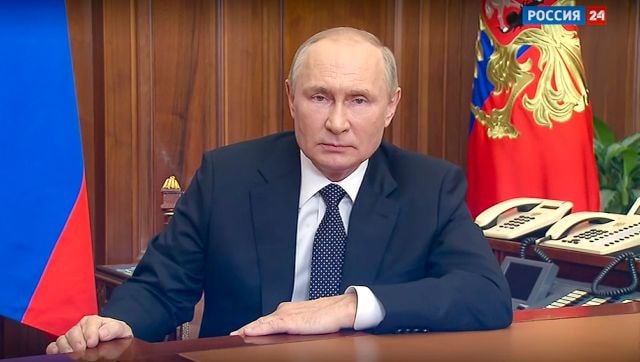 Explainers
Vladimir Putin on Wednesday, ordering Russia's first military mobilisation since World War Two, warned Moscow would respond with the might of all its vast arsenal if the West continued its 'nuclear blackmail'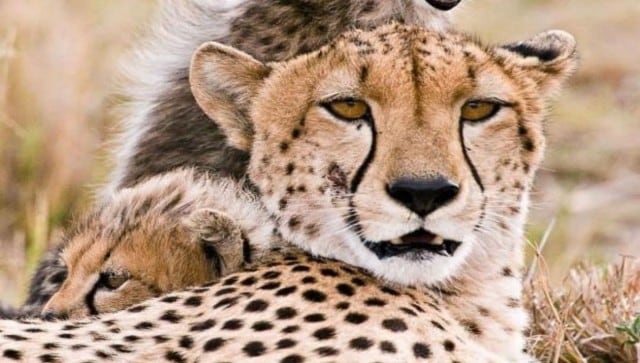 Explainers
Some say the presence of leopards in Kuno National Park could pose a problem for the big cats, while others point to reports of camera traps being removed and remain wary of poaching. But authorities say these lines of thinking miss the big picture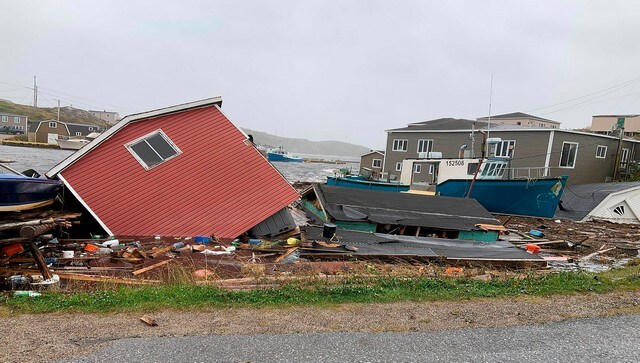 Explainers
Once a storm reaches maximum sustained winds of 119 kmph or higher, it is classified as a hurricane, typhoon, or tropical cyclone. However, the moniker given to it depends on its location