Karnataka polls: Resurgent Siddaramaiah pinches BS Yeddyurappa, BJP through smart online avatar
Siddaramaiah's online proficiency has also seen him elevating his stature from one of the four Congress chief ministers in India to someone who sets the national agenda.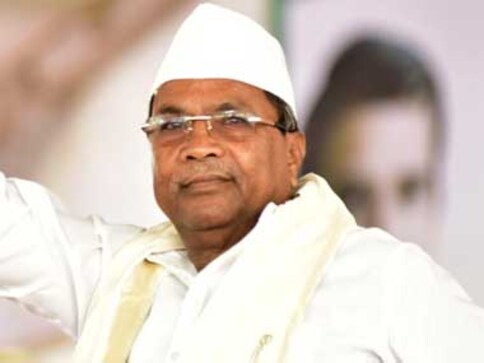 Minutes after the Election Commission announced the dates of the Karnataka election on Tuesday, Amit Shah, with BS Yeddyurappa to his right, was addressing the media in Davanagere.
"A retired judge of the Supreme Court has said that Yeddyurappa's government should get the number one award for corruption," Shah said. Even as Yeddyurappa looked at him shell-shocked, BJP MP Prahlad Joshi sitting by Shah's side, quickly pointed out the slip of tongue. Shah without losing his composure clarified he meant to say "Siddaramaiah's government".
But Siddaramaiah was not letting go of this momentary lapse to score brownie points. His Twitter handle put out the video, with the line "The #ShahofLies finally speaks truth" cleverly editing the bit where Shah corrects his mistake.
This is the new reinvented avatar of Siddaramaiah. In IT city Bengaluru lingo, his 2.0 version. Though it is obvious that a 24x7 hands on the keypad backend team is operating the chief minister's account, it has succeeded in giving Siddaramaiah a much-needed makeover. Always good at working the crowds, Siddaramaiah in his new avatar, is more pugnacious and using his new playground of social media space rather well. His tweets, with a mix of sarcasm, aggression, wit have seen him leading from the front. Quite a change for a man, who till the other day, was seen only as a rustic politician, more at ease in a rural setting than among the elite and the Twitterati.
It is also a different approach from the one Captain Amarinder Singh adopted in Punjab. The 'Coffee with Captain' strategy worked in rural and semi-urban Punjab while in tech-savvy Karnataka, staying connected virtually is as important as the real thing.
Siddaramaiah's online proficiency has also seen him elevating his stature from one of the four Congress chief ministers in India to someone who sets the national agenda. His Facebook post highlighting discrimination against south Indian states and subsequent tagging chief ministers on a tweet has seen him take leadership position of a South caucus, a pressure group of sorts.
But the online bellicosity is only an image. The real achievement has been the manner in which the chief minister has made the Karnataka battle more about Siddaramaiah vs Narendra Modi and Shah. This has helped the Congress kill two birds with one stone. This means Rahul Gandhi is no longer the only one in the firing line like he was during the Gujarat campaign. In Siddaramaiah, the Congress president has an effective commander while in Gujarat, he had outsourced the battle tanks to the trio of Hardik Patel, Jignesh Mewani and Alpesh Thakor.
Two, it has reduced Yeddyurappa, the man who hopes to be chief minister, to a supporting cast. By punching above his weight politically, Siddaramaiah is forcing Yeddyurappa to play catch-up, both online and offline.
Interestingly, till about a year ago, Yeddyurappa firmly believed that with Siddaramaiah in charge, the BJP's return to Vidhana Soudha in May 2018 will be a walk in the park. This was because the chief minister had a brusque image, someone who seemed to shrug off issues like burning lakes in Bengaluru and struggling in a party that just was not winning in any state election.
A bit of that has changed now. The challenge of winning a second consecutive term, unaccomplished in Karnataka by any chief minister since 1985, has spurred Siddaramaiah into action. Which explains the personal attacks on him, with Yogi Adityanath questioning his Hindu credentials because he had not banned cow slaughter in Karnataka. Siddaramaiah, not one to back off, responded by pointing to the 'Rama' in his name, to show he was as good a Hindu as any BJP leader. The BJP next labelled him a "Jehadi CM" for allegedly favouring Muslims in coastal Karnataka.
Siddaramaiah did a BJP to the BJP when he accorded separate religion status to the Lingayats, effectively threatening to divide the saffron party's core voter base. It is this decision that provoked Shah to give a spin to Siddaramaiah's AHINDA vote bank that consists of Muslims, Dalits and BCs to say the CM is actually AHINDU.
It suits Siddaramaiah if the BJP does not want to focus solely on issues where his government has been found wanting - be it agrarian distress, large-scale rural migration, urban civic mess or law and order situation. He is happy to counter Shah's Mutt hopping with Gandhi's temple run, reducing the election to a meaningless battle of optics.
Siddaramaiah knows that Modi and Shah will fight the regional election by bringing in national issues to make it BJP vs Congress. So what he is doing is to fight the BJP's plank of nationalism with his own brand of Kannada sub-nationalism, be it by highlighting the separate flag, Kannada language and now the Lingayat decision. Thanks to his training in the JD(S) school of politics, Siddaramaiah has also made the Congress fight this election like a regional party, sending the message that he is primarily interested in Kannadiga interest.
Karnataka Congress is today pretty much Siddaramaiah Congress, with the chief minister calling the shots. That was evident in the manner he put his foot down to insist there will be no non-Kannadiga candidates in the Rajya Sabha polls.
Rahul knows a victory in Karnataka will be like Sanjeevini for the Congress. Only then, other regional opposition parties will be willing to cede space to the Congress. Karnataka is a do or die battle for the Congress and unlike in Gujarat, there is no scope for searching for a moral victory in a defeat.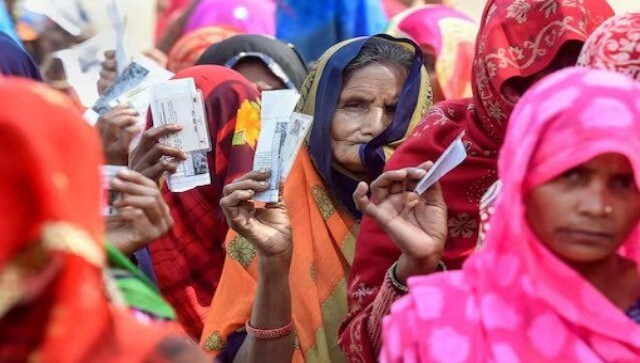 India
Gujarat has seen frequent visits of top national leaders ahead of the elections, and parties are firming up their strategies. The roads of cities and villages of Gujarat are filled up with advertisement banners of political parties
Politics
The Gandhi family desperately needs Ashok Gehlot as a networker, loyalist, and bridge builder. In better times Sonia Gandhi had Ahmed Patel as the crisis manager to do the dirty laundry. So, who has the upper hand now?
Politics
Shah had spent two days in Purnea and Kishanganj districts of the Seemanchal region last week, where his itinerary included a public meeting and interactions with party workers during which he spoke against "betrayal" of the mandate of the 2020 assembly polls by CM Nitish Kumar