Karnataka polls: Low proportion of women candidates across political divide shows they still face disadvantages aplenty
Karnataka is a state with one of the worst chances of winning for women candidates.
Bangalore: Congress member Motamma is a veteran in Karnataka politics. A former leader of Opposition in Karnataka Legislative Council from 2010 to 2012, she is the first woman to be appointed to that position. Representing Mudigere first in 1978, Motamma is a three-time MLA who was the women and child welfare minister in SM Krishna's cabinet. Finishing her current term as an MLC, she has been given a ticket to contest Assembly elections again from Mudigere. Her long career in politics spans monumental changes like the reservation for women at panchayat levels, which increased to ensure that half of the seats went to women. Despite this, Karnataka is a state with one of the worst chances of winning for women candidates.
Would the situation be better this time around? "Yes, the Congress party definitely recognises its women workers in a good manner," Motamma says. However, the list of candidates of major parties throws up no surprises when it comes to the perceived 'winnability' of women. Congress has given tickets to 15 women out of 218 candidates and BJP five out of 213.
Data shows that the participation of women in state-level electoral politics hasn't particularly improved in the last three decades.
In fact, the highest number of women MLAs (18) was voted back in 1962 and the numbers have dwindled ever since, showing no signs of recovery. Even a constituency like Srirangapatna, which was represented by women MLAs for two consecutive decades from 1989, and would have been considered a "safe" seat for women, no longer has any women candidates. The mantle has now passed on to the next generation and it is the sons of these former MLAs who are now top leaders in Srirangapatna.
Performances of women in Karnataka Assembly elections over the last 30 years
| | | | |
| --- | --- | --- | --- |
| Year | Contested | Won | Forfeited |
| 1983 | 38 | 1 | 27 |
| 1985 | 114 | 8 | 90 |
| 1989 | 79 | 10 | 62 |
| 1994 | 118 | 7 | 97 |
| 1999 | 62 | 6 | 44 |
| 2004 | 101 | 6 | 84 |
| 2008 | 107 | 3 | 89 |
| 2013 | 175 | 6 | 159 |
33 percent seats in Parliament a distant dream
R Poornima, the former editor of Prajavani, who has extensively written about the participation of women in electoral politics, doesn't think much can change unless it's written in black and white. "There is no improvement because there is no commitment. Unless there is a law, women will never get fair treatment."
Poornima refers to the historic and long-drawn-out struggle to pass the Women's Reservation Bill which would provide 33 percent reservation of seats for women in Parliament and state Assemblies. This has been pending before the Parliament for years, from the time HD Deve Gowda was the prime minister. Even then the prime minister had told her that 33 percent is a dream, but he wanted to table the bill nevertheless. "Let there be at least 10 percent reservation with which we will be able to find realistic and winnable candidates, and then we can slowly increase it. Already in Rajiv Gandhi's tenure, women had made up more than 12 percent of the Parliament, the highest since then. PM Modi has slogans for everything, except for this. Even Sonia Gandhi, who has spoken about the issue many times, could have easily got this passed as the Congress party head. But no one wants to do that," Poornima says.
She remembers the time when political giants like Lalu Prasad Yadav and Sharad Yadav came out strongly against the issue. "They joked that if you allow women into the Parliament in such large numbers, they would have to open a saree shop on the premises."
Malavika Avinash, BJP Karnataka spokesperson whose aspirations to get a ticket from Mysuru's Krishnaraja constituency were washed away when the party announced its third list on Friday, says the lack of adequate representation of women is true of all parties and the issue brings together women across party lines. "In Krishnaraja, women make up 54 percent of the population. What better reason do you need to field a woman candidate there," she says, adding that women must learn to tap into this vote bank more effectively.
While Malavika too feels that without reservation there would be no proportionate representation, she is hopeful that the bill will be passed before the end of the year. "There are pointers that the bill might be passed around June-July," she said. But even without this, BJP has been moving in the right direction in terms of cultivating women leaders, she says. "The manner in which BJP has tried to accord women their due during and since 2014 is encouraging. Be it in the Parliament or the Cabinet, the party has promoted their women karyakartas well. In Uttar Pradesh Assembly elections last year, 18 percent of the seats were granted to women by the party. Similarly, we are expecting enough number of candidates from Karnataka as well."
Disadvantages aplenty
It's not new for aspiring women MLAs to be constantly thwarted by the catch-all term of 'winnability'. And in a critical election like this, it's going to be even tougher for women to find a position in the starting line. From money and muscle power to the amount of time they can dedicate to the party, especially after hours, women are perceived to have many disadvantages. "A woman's traditional restriction to movement is not just an excuse that parties use," says Malavika. "If you can't sit down with your leaders in the evenings, for example, you do miss out."
While the one sure shot way for women to enter politics at this level remains by inheriting the seat from the husband or father, even dynastic politics doesn't seem to favour women. "After the death of MLA Mahadeva Prasad, his wife Geeta was given the chance to contest from his seat," says Poornima. "Similarly, Parimala Nagappa also inherited her seat from her late husband but now wants her ticket to be given to her son. Maybe if they don't have a son, they would consider passing on the seat to a daughter, like in the case of Gopinath Munde in Maharashtra. But the sons always get the preference, thanks to the patriarchal outlook of society," she says.
An exception this time is Home Minister Ramalinga Reddy's daughter Soumya Reddy, who is contesting from Jayanagar. Motamma too had been hoping to field her daughter this time. "But my party leaders advised me that she is still a junior in the party. Let her learn the system while serving the public, I was told, and I was asked to contest instead," she says.
Motamma feels that often these political daughters don't have the opportunity to traverse an otherwise well-worn route into mainstream politics that political sons have as the latter are very early on inducted into student or youth political wings.
Proxy panchayat presidents
It is worth remembering that Karnataka was one of the first states to experiment with 50 percent reservation for women across all levels of panchayat and urban municipal councils. Despite such high representation of women politicians at the grassroots level, they continue to find it hard to climb the political ladder. But this experience has shown that reservation can throw up some unintended consequences.
"In the panchayat and municipalities levels, at least half of the women are office-holders only by name. They stay at home to take care of the family while their husbands run the administrative affairs. Even Modi commented on this trend when a man once introduced himself to him as SP or Sarpanch Pati," says Poornima.
Worse still, she recounts a case in Tamil Nadu, where the elected representative, a Dalit woman, was made to sit on the floor during meetings which were usually conducted by the male, upper caste vice-president. "This is obviously not acceptable. But there are many instances where women have learnt and grown politically. And their priorities have always been different: water, schools and roads. It will take some more years to train them to be politically savvy," she says.
According to Motamma, apart from the obvious challenges of moving up in a male-dominated field, woman leaders at this level are also often lacking in exposure and education. Fixing that would go a long way in fixing the imbalance.
(Ayswarya Murthy is a Chennai-based freelance writer and a member of 101Reporters.com, a pan-India network of grassroots reporters)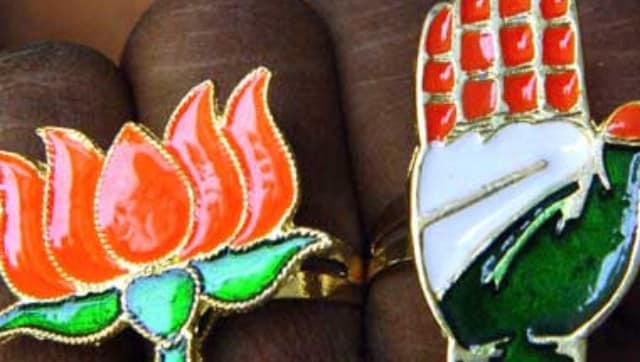 Politics
The significance of the region can be understood from the fact that it accounts for 25 Lok Sabha seats, more than half of which come from Assam alone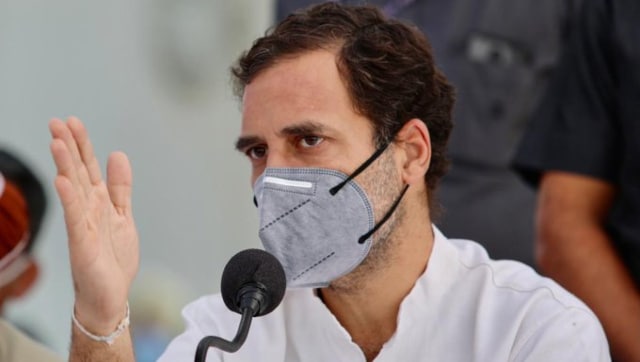 India
The Congress leader said that a lockdown is now the only option because of the 'complete lack of strategy' on the part of the Central government
Politics
The Congress had decided to hold elections for the new party president on 23 June after a section of leaders had last year pressed for an organisational overhaul