Karnataka polls: Dalit activist Chetan Ahimsa calls Siddaramaiah progressive, says Congress doesn't want visionaries
Dalit activist Chetan Kumar aka Chetan Ahimsa takes a jab at Congress criticising the party over not giving opportunities to grassroots workers and those who lack money to spend on elections. Excerpts from the interview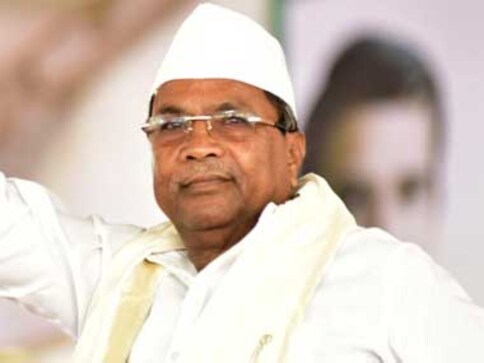 Bengaluru: Apart from acting in a few Kannada films, Chetan Kumar aka Chetan Ahimsa has been associated with Dalit movements and agitations, fighting for the rights of the tribals in Karnataka. The Chicago-born activist has also used theatre as a means to create awareness on various issues. Known for his speeches focusing on the principles of Gautam Buddha, BR Ambedkar, and the 12th Century poet-philosopher Basava, Chetan believes that the imposition of Hindi, Hindutva and the idea of 'Hindustan' is responsible for the polarisation in the country.
He finds Chief Minister Siddaramaiah progressive, but takes a jab at Congress at the same time, criticising the party over not giving opportunities to grassroots workers and those without any money to spend on elections. Excerpts from the interview:
You have been vocal about Dalit rights. However, unlike other states, don't you think the movement in Karnataka is not very strong?
Dalit movements have to be looked at in a local context. Each state has its own socio-economic and cultural situation. For example, in Tamil Nadu, Periyar was instrumental in correcting many wrongs of the caste system. You have seen a growing mobilisation of Dalits, who form 7 percent of the population in Gujarat. Karnataka does have a strong Dalit movement. (The former Maharaja of Mysore) Krishnaraja Wodeyar did considerable work for Dalits and backward classes. I think the problem with the Dalit movement in Karnataka is that it's definitely a bit fractured. It has a strong representation district-wise but not a pan-Karnataka unity. And many times they are unified by leaders who work, are sincere and accepted by everyone. I have been visiting many places in Karnataka. There is definitely a growing attention to Dalit issues. However, it is not only Dalits but the tribal people as well whose rights are being recognised. We want to take this movement forward.
What key issues do you think should the next Karnataka government address?
Number one is violence in the name of religion — the ongoing polarisation on the basis of religion. The other thing is political ideology in the name of religion — whether it is Hindutva or Islamic extremism — which is happening in the Karavali area (coastal Karnataka) and is going to be a problem. Another issue is the influence of money in politics. Corruption is not just taking a bribe but also giving tickets to people who have money to contest elections. Congress party does not want people who have worked in their respective areas. It does not want people who have a vision.
Do you think the current government failed to ensure equal rights for minorities, Dalits, and the backward classes?
The Centre and state governments are working at two different levels.
I do believe that the Central government has neglected the welfare of Dalits and minorities. Today what is shown as nationalism is the 'Hindutva kind of pride', which goes against the fabric of a secular nation. Those who fight for Dalit issues, minorities and farmers' issues, and the upliftment of Dalits and the downtrodden, are being called anti-nationals and Naxalites. I was branded a Naxalite for supporting Adivasi people. I was challenging the Sangh Parivar and the RSS ideology, which is an anti-constitutional ideology. There is a strong agenda to weaken Dalits and minorities in the country.
At the state level, attempts are being made to question this Hindutva politics by the existing government. But no credible work has been done for the benefit of the marginalised sections. The attempts did not translate into actions. I have seen Chief Minister Siddaramaiah expressing progressive ideology, which is completely different from the Congress ideology.
What are your views on the "communal polarisation" happening in the country?
If BJP and Hindutva are growing today, I believe that it is the failure of the Congress government. What is Hindutva? It is basically a political ideology that goes against Hindu religion.
Hinduism is known for acceptance, tolerance and allows many things to co-exist. Hindutva is quite the opposite. It is more about the imposition of a monolithic identity which is against the plurality and diversity of Hinduism.
It is trying to create a Hinduism which propagates one language, one religion, and one book. This Hindi, Hindutva, and Hindustan ideology is creating a polarised system. It is also projecting these people as flag-bearers of the Indian democracy when they actually are anti-constitutional. It is not a sustainable model for the growth of India. I think it is something like a blip.
BJP got only 31 percent of the votes in the 2014 Lok Sabha elections. I think the percentage of votes for BJP will take a hit in 2019. People are watching BJP leaders, especially Narendra Modi who complained against the ill-treatment and lack of safety for women before 2014. After becoming the prime minister, he is not talking about the ill-treatment of women in the country.
It is very unfortunate to see that attempts are being made to politicise the Kathua rape and murder case and the silence of senior BJP leaders Sushma Swaraj, Nirmala Seetharaman and Smriti Irani on that shocking incident. This development is certainly not in the interest of the nation.
Would you like to contest elections in the future?
I think for anybody who contests elections, power should be incidental. It should be about work. It should be about making a difference. I don't believe that we need to be in power to make a difference. I hope to do considerable work before I consider entering politics. I don't believe it is as a bad thing. I believe politics is necessary for a sustainable system of change, but I don't believe that it should be the first choice. Politics should be considered only after doing considerable work for the upliftment of the downtrodden people.
If you were an MLA, what would you focus on?
It would be a strong political agenda professed by Buddha and BR Ambedkar, which is completely neglected by the three main political parties — Janata Dal (Secular), Congress, and BJP. It would focus on quality education, improving universal health care and providing jobs. The private sector should give it back to the public sector. Women's issues that are being neglected by the present government should be addressed. There are so many issues. We need an anti-Hindutva ideology. We need a pro-economic and pro-people ideology. It will be very different from the politics of today. We need to create jobs. It is not the unemployment that needs to be addressed but it is underemployment.
(Maheswara Reddy is a Bengaluru-based freelance writer and a member of 101Reporters.com, a pan-India network of grassroots reporters)
Opinion
While India is broadly in favour of globalisation and free trade, the Modi government has placed the national self-interest stage centre in the mix. It wants reciprocity and mutual advantage, or it tends to lean towards Aatmanirbharta
Opinion
The biggest success of demonetisation, is the fact that anywhere between 2 lakh crore rupees and Rs 5.4 lakh crore of money that was earlier outside the ambit of the tax net and largely unaccounted for, came to be a part of the formal banking system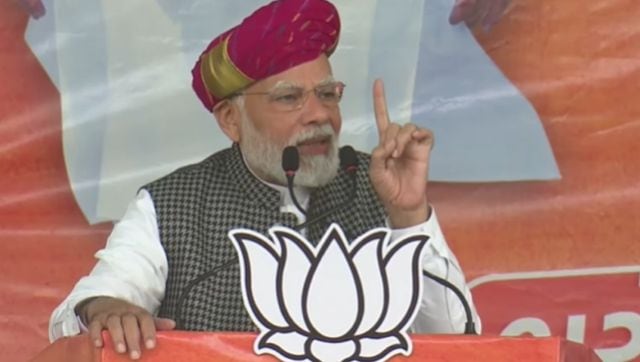 Opinion
In every way, Narendra Modi gains from this needless controversy before the nine state elections this year and the general election next year. And a master politician like him will not let this opportunity for his opponents to malign themselves go waste