Karnataka polls: By hounding Narendra Modi on Twitter, Siddaramaiah turns into a David fighting Goliath
There was a time not long ago when Karnataka chief minister Siddaramaiah seldom hit national headlines. And when he did, it usually had something to do with the IT capital's potholes.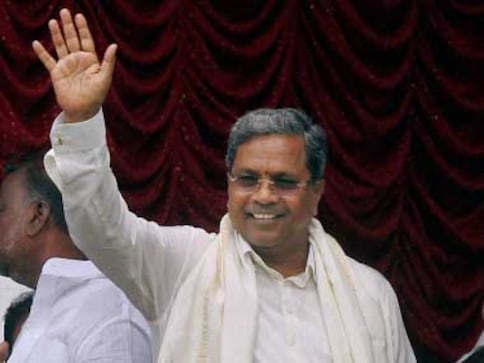 There was a time not long ago when Karnataka chief minister Siddaramaiah seldom hit national headlines. And when he did, it usually had something to do with the IT capital's potholes.
And even within Karnataka, he was often featured in newspapers and channels for unlovely reasons such as wearing a diamond-studded Rs 70 lakh Hublot watch or changing his car because a crow sat on it or making a book about himself a must-read in government schools. That was also the time when photographs of Siddaramaiah dozing off at public events went viral faster than wildfire, which got him the nickname of "nidde ramaiah": nidde in Kannada means sleep.
But once the Karnataka Assembly elections began to loom on the horizon, Siddaramaiah began to acquire new sobriquets. He is now Karnataka's "tallest leader", a never-say-die crusader against communalism and a fountainhead of socialism of a wacky kind that even Karl Marx overlooked.
These epithets were bestowed on him by the admirers of the Congress and the know-it-alls of the Left only because he began to take on Prime Minister Narendra Modi on Twitter with the hungry zeal of one beast stalking another in the wild.
The result of this carpet-bombing on Twitter is the creation of brand-Siddaramaiah, meticulously nurtured by a professional team. And when the image created is one of an armageddon between the sinner and the saint, the suspense that follows can only be of an edge-of-the-seat variety.
Siddaramaiah outdid his own tit-for-tat, tweet-for-tweet aggression when he reacted to almost every point raised by Modi at the three rallies he addressed in Karnataka on Tuesday:
On Rahul's 'disrespect' for Deve Gowda:
Modi ji you are dispensing free advise about being courteous to Shri Deve Gowda. We all know how respectfully you treat your mentor Shri LK Advani & how courteous you were to HDD in 2014.

How about showing some courtsey to this 75 year old man who is stooping so low before you? pic.twitter.com/pHp5QFCBPm

— Siddaramaiah (@siddaramaiah) May 2, 2018
On farmers:
Really! This is rich coming from the you Mr. Prime Minister. I have spoken a lot about what we have done for the farmers. But I will repeat it in this thread. I will also talk about your insensitivity to farmers. 1/6 https://t.co/C1B1KSOa1D — Siddaramaiah (@siddaramaiah) May 2, 2018
On Narendra Modi's 15-minute dare to Rahul
Dear PM @narendramodi ji,

I challenge you to speak about the achievements of B S Yeddyurappa's Govt in Karnataka for 15 minutes by looking at a paper.

Sincerely
Siddaramaiah https://t.co/zSkja6eURO

— Siddaramaiah (@siddaramaiah) May 2, 2018
On Congress's "2+1" formula:
I don't know about me but you have a 2+1 formula PM Sir.#2Reddy1Yeddy Karnataka da Hemme#CongressMathomme https://t.co/xfZDRDkt2U — Siddaramaiah (@siddaramaiah) May 1, 2018
On 'ease of doing murder'
Crime is not increasing in Karnataka abnormally. PM repeats the lie of increasing crime rate for political purposes. I challenge him for an open debate on a single platform on crime & law & order situation in Karnataka vis-a-viz BJP ruled states. https://t.co/3t7Gx57mo1

— Siddaramaiah (@siddaramaiah) May 1, 2018
If you are tempted to call this a mega show of Karnataka's David versus India's Goliath, don't. Congress trolls will tell you it's Siddaramaiah who is the Goliath. Thank Twitter for turning a little-known leader from the southern backwaters into a virtual demigod fighting the demon of Narendra Modi. Internet can turn a molehill into a mountain or make a match flame look brighter than a laser beam.
Though it was the BJP which first brought election campaign to the realm of cyberspace, Siddaramaiah is paying them back with the same coin in Karnataka and is doing even better. Sometimes, the copy can be better than the original. But if his tweets are authored by ghost writers of his "IT team", nobody really wants to call them out of hiding.
If all this looks suspiciously like an obsession with Modi, it is. But that's what made the whole fight in Karnataka look like it's Modi versus Siddaramaiah. At his Karnataka rallies, Modi sought to transfer the focus from Siddaramaiah to Rahul by making him the target of his own biting sarcasm. With his subsequent bombardment of tweets, Siddaramaiah shifted the focus back to himself, retaining his larger-than-life media image.
Troubles, leadership
Unlike the descriptions of him you find in sections of media, Siddaramaiah is neither a mass leader nor a crowd-puller. That's the halo the Congress and the Left placed around his head.
Karnataka has not seen charismatic mass leaders with an across-the-state appeal after Devaraj Urs and Ramakrishna Hegde. It's another story that these two leaders fell from people's grace because of their own follies.
In popular appeal, Veerendra Patil of the Congress was not in the same class as Urs and Hegde. But unlike them, he had a spotless reputation but he was too clean for the Congress. During his second term as the chief minister, Patil took on Karnataka's liquor mafia, but Rajiv Gandhi, then the Congress president, unceremoniously sacked him in October 1990, an action that led to the party's 1994 election defeat.
If Siddaramaiah made himself an unquestioned leader in the Karnataka Congress, it's not because he is a popular leader who can pull in votes. His acceptability within his own Kuruba community (7-8 percent of the state's population) is limited. It's also not because he runs a government that is lily white clean. The public perception of both his government and the previous one of the BJP being corrupt is pretty deep. It's only because there has been no alternative to him within the Congress.
When Siddaramaiah reshuffled his cabinet in June 2016 by ruthlessly dropping 14 ministers, it led to a revolt that nearly saw his fall. For the central leadership, however, replacing him only meant the exit of the chief minister with his own tiny faction. That would have been political hara-kiri, which even the bungling leadership of Rahul Gandhi was incapable of, at a time when the BJP made Congress-mukt Bharat its agenda. So he stayed.
And then Siddaramaiah made himself even more indispensable by locking horns with Modi. With Modi going ahead with his own blitzkrieg in the final phase of the election, you can count on Siddaramaiah to continue his Twitter tirade with a vengeance in the coming days.
Subscribe to Moneycontrol Pro at ₹499 for the first year. Use code PRO499. Limited period offer. *T&C apply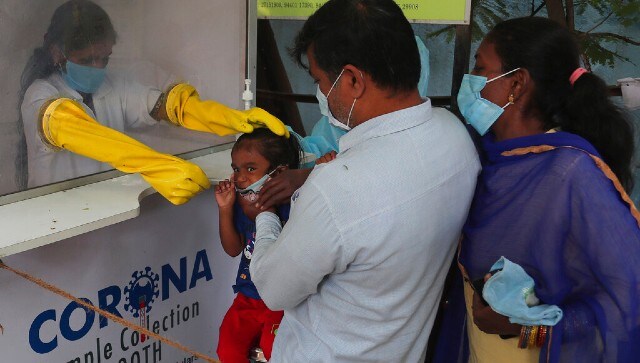 India
It is important to reiterate that the argument of 'natural herd immunity' remains largely a thereotical one, and cannot be relied on to mitigate the disease, especially with millions of vaccine doses ready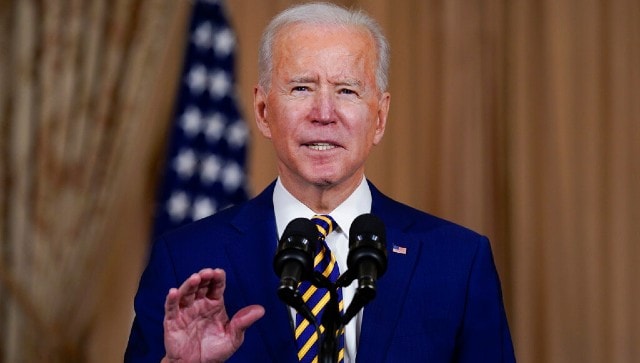 World
Several militia groups such as the Hezbollah have received at least some financing, support and weaponry from Iran over the years
World
Crown Prince Mohammed bin Salman had cultivated a climate of fear that made it unlikely for aides to act without his consent, according to the report