Karnataka Assembly Election: BJP is taking a huge risk by relying on Yogi Adityanath's brand of Hindutva
The BJP seems to overestimate the role Hindutva could play in Karnataka. Hindutva was only one part of the BJP's growth story in the state.
Who is afraid of Uttar Pradesh chief minister Yogi Adityanath in Karnataka? The Congress isn't. But the BJP should be.
In the last one month, Adityanath has made two noisy visits to Karnataka, accusing the Congress government of being anti-Hindu and reminding people that the state was the abode of Lord Hanuman. He is sure to descend on Karnataka, again and again, to campaign for the BJP in the Assembly elections to be held in the next three months.
Adityanath was a "star campaigner" in last month's Assembly elections in Gujarat where he addressed 35 rallies. If the BJP is to be believed, he transported audiences there into such a phantasmagorical world that they voted for the party without question. He is sure to be a "star campaigner" in Karnataka as well and wave his magic wand.
But therein lies the problem. In Karnataka, his campaign may have the opposite effect.
Karnataka's voters aren't ready and willing to fall for Adityanath's Hindutva claptrap. A little understanding of the history of elections in Karnataka and a peek into the mind of the state's average voter would make it amply clear that Karnataka is not Gujarat. It's difficult to believe that BJP president Amit Shah, who is to elections what Einstein was to physics, is unaware of this.
Shah can't possibly forget that the BJP lost badly in places visited by Narendra Modi, then chief minister of Gujarat and a "star campaigner" in Karnataka during the state's previous Assembly elections in 2013. But just a year later, during the Lok Sabha elections, when he made four visits and addressed a dozen rallies, the BJP won 17 of the state's 28 Lok Sabha seats. There is a lesson for the BJP to learn from this.
In 2013, voters wanted to throw out the state's BJP government because of corruption scams involving its chief minister BS Yeddyurappa, as also infighting, political instability, moral policing by its cadres, and several other reasons. Even Modi was of no help though he was popular among a section of the voters in Karnataka by then. At that point, most voters saw no sense in returning BJP to power. But a year later, it made enough sense for them to have Modi as the prime minister.
This dual voting — voters choosing one party at the Centre and another at the state government level — is very typical of Karnataka. So, if the BJP is unlucky enough to lose the upcoming Assembly election, it can hope to do well in the Lok Sabha polls next year.
Yogi is not Modi
As for the Assembly election campaign, the BJP leaders must know that Yogi Adityanath is not Narendra Modi. Unlike Adityanath, Modi talks about jobs, roads and water. That's the reason why he drew huge, cheering crowds in Karnataka in 2013, though the party lost the election. And that's the reason why he bagged most of the parliamentary seats in the state the next year.
Even now, a mention of Modi's name draws satisfied smiles from most people in Karnataka, though the novelty of having him as prime minister has dimmed and his government's performance has fallen woefully short of expectations. He is still the man they trust more than any other leader.
Some BJP insiders hint at a hidden strategy behind deploying Adityanath in Gujarat and Karnataka. They imagine that Adityanath's Hindutva complements Modi's development pitch, to supply a potent combination that can sweep voters off their feet even before they know it. But it's doubtful whether this cocktail will get Karnataka voters on a high.
The BJP seems to overestimate the role Hindutva could play in Karnataka. Hindutva was only one part of the BJP's growth story in the state.
The rise and fall of BJP in Karnataka
| | | |
| --- | --- | --- |
| Year of election | Assembly seats won (Total: 224) | Vote share % |
| 1983 | 18 | 7.93 |
| 1985 | 2 | 3.88 |
| 1989 | 4 | 4.14 |
| 1994 | 40 | 16.99 |
| 1999 | 44 | 20.69 |
| 2004 | 79 | 28.33 |
| 2008 (Forms government) | 110 | 33.86 |
| 2013 | 40 | 19.97 |
The steep rise in the BJP's tally in 1994 was not just triggered by communal polarisation that came after the 1992 Babri Masjid demolition, but the blatant minority appeasement and corruption of successive Congress governments and the unseemly theatrics of the many avatars of the Janata Parivar also helped the BJP's growth. Besides, the upper caste Lingayats switched their loyalty to the BJP after chief minister Veerendra Patil, who belonged to the community, was unceremoniously sacked by Rajiv Gandhi from the airport in 1990.
And in 2013, the BJP lost despite a spurt in the number of Hindutva-related incidents in the election run-up.
Caste matters more than religion
The departure of Yeddyurappa from the party, along with his Lingayat vote bank, also significantly contributed to the party's lowest ever performance in 2013 in four elections. Caste thus plays a larger role in Karnataka's politics than religion.
Though Karnataka has more Muslims (12.92 percent of the population according to 2011 Census) than Gujarat (9.67 percent), it's a communally less sensitive state. Of Karnataka's 224 Assembly constituencies, 35 have more than 20 percent Muslim voters. Yet, the talk of Hindutva or Muslim-baiting can whip up emotions more in Gujarat than in Karnataka because of that state's border with Pakistan and its long history of Hindu-Muslim clashes.
Adityanath's brand of Hindutva does catch the fancy of some people in Karnataka, but it stops short of setting the state on fire. He may swing some votes in a limited fashion in some areas, but not in a way that can tilt state-wide electoral scales. This doesn't mean Siddaramaiah can get away with Hindu baiting. He can't.
Siddaramaiah's miscalculation
Though firebrand Hindutva has few takers in Karnataka, the idea of Hindu identity has many. Siddaramaiah has been taking his policy of appeasing minorities to ridiculous levels. His recent claim that the"'Ram" in his name establishes his Hindu credentials cuts little ice with voters who see him as protecting the interests of Muslims alone, with backward classes and Dalits thrown in.
If BJP leaders hope that Adityanath can consolidate the Hindu vote for the party, they can save themselves that trouble. With his unmistakable tilt towards minorities, Siddaramaiah is already consolidating the Hindu vote for the BJP. The BJP doesn't need an Adityanath to come here to do that job and mess things up.
India
"In the last six years, we gave more than 5 lakh government jobs in the state. Through the help of MSME and Vishwakarma Shram Samman Scheme, we gave a platform to more than 1.61 lakh youths in the state," CM Yogi said in an exclusive interview to News 18.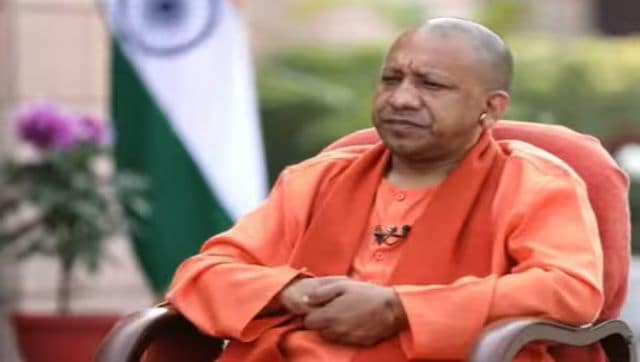 India
CM Yogi remarked in an interview that a film director should bear in mind that he shouldn't provide any sequences that might cause controversy when developing a film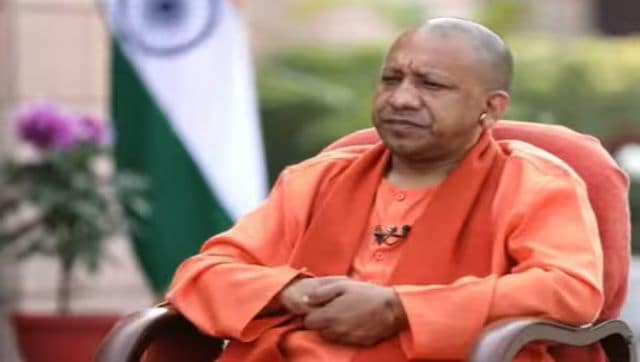 India
In an exclusive interview to News18, UP Chief Minister Yogi Adityanath on Sunday said that despite Covid challenge, the state doubled its GDP and per capita income as it made its development journey under the leadership of Prime Minister Narendra Modi