Karnataka polls: AAP intends to put up valiant fight but lack of known faces would make party a 'token presence'
AAP nominees depend on a handful of volunteers and on donations from public and well-wishers to fund their campaigns, but they are not daunted by this.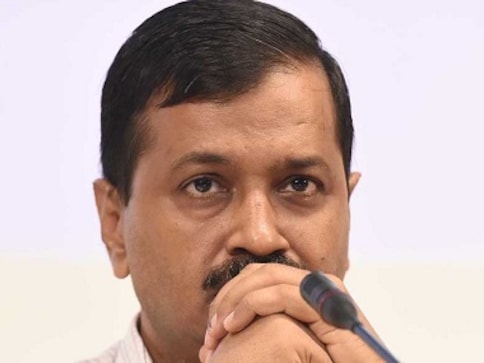 Bengaluru: Electoral success may elude the Aam Aadmi Party (AAP), but it seems determined to keep trying its luck in every possible political battle. After its recent drubbing in the North East, the Arvind Kejriwal-led party has shifted its focus down south and is confident of making a dent in the Karnataka Assembly election. The state will go to polls on 12 May to vote representatives to the 224-member Assembly.
"We are not contesting the state Assembly election just for the sake of contesting, but to win the election," said a confident AAP co-convener Shivakumar Chengalraya.
This despite the fact that AAP lost in all 28 constituencies in the state during the 2014 Lok Sabha polls — its vote share was a negligible 0.8 percent. Besides, it has no representation in any municipal council, including the Bruhat Bengaluru Mahanagara Palike (BBMP).
In Karnataka, AAP is pitching candidates in 18 constituencies, notable among them being Renuka Vishwanathan in Shantinagar, Mohan Dasari in CV Raman Nagar, Santosh Nargund in Hubli-Dharwad Central, and Syed Asad Abbas in BTM Layout and Lingaraj Urs in KR Puram.
"We have already started our election campaign. We have selected the right candidates to contest in the elections. Our candidates have no criminal cases. They are not like the candidates of other political parties," said AAP Karnataka state convener Prithvi Reddy.
The AAP candidates are ahead of others in canvassing for votes in Bengaluru and other cities. "We have already put up banners and commenced campaigns at public places such as parks and bus stations," said Dasari.
In Bengaluru district, the AAP candidates are contesting from only nine of the 28 Assembly constituencies. As of now, the campaigning here has been restricted to putting up banners, posters, and meeting voters at parks between 6 am and 9 am.
Urs, the grandnephew of former Karnataka chief minister late Devaraj Urs, said he was looking for the right opportunity and grabbed it when Prithvi Reddy invited him to contest from KR Puram. He is visiting slums along with his supporters to garner support.
"My granduncle, the late Devaraj Urs, worked for the upliftment of poor. I am banking on his charisma to become popular among the slum dwellers," he said. Urs, a member of Kannamangala Gram Panchayat since 2015, said his focus would be on providing quality education, healthcare, environmental protection, and improving infrastructure.
In closely watched Shantinagar, former IAS officer Renuka Vishwanathan is fighting against Congress MLA NA Haris, who is embroiled in a controversy following his son's arrest in an assault case.
AAP's disadvantages: Limited campaign resources, lack of known face in state leadership
The party's candidates may be hopeful of success and are going all out to woo voters, but they don't have the manpower or resources that are at the disposal of candidates from major political parties like BJP, Congress, and JD(S).
AAP nominees depend on a handful of volunteers and on donations from public and well-wishers to fund their campaigns, but they are not daunted by this.
"Money and muscle power cannot win elections. Voters are intelligent. They know how to vote for the right candidate. I agree that the Congress candidate won the last election by spending a lot of money. He is ready to spend a huge amount of money this time too, but I am confident the voters will reject him," said Urs.
Another disadvantage is the party leadership's inability to connect with the people. The lack of a known face to lead the party in Karnataka is also considered a negative.
Political analysts opine that the AAP candidates will only make their token presence felt in the Assembly election and that the main fight would remain among Congress, BJP, and JD(S).
"The presence of AAP candidates will not have any impact on the outcome of the election. To become really popular among the voters, they should have started strengthening their cadre right after the last Assembly polls in 2013 or the Lok Sabha election in 2014," says Sandeep Sastry, pro-vice chancellor of Jain University.
Though AAP had fielded well-known personalities as its candidates — former Infosys director V Balakrishnan, former law professor Babu Mathew, former chairperson of the Karnataka State Commission for Protection of Child Rights Nina Nayak — in the 2014 Lok Sabha election, the public has forgotten them.
"I have never seen AAP candidates during the last four years. They come and make some noise only during elections and disappear to reappear during the next election," said Hemanth Kumar, a resident of CV Raman Nagar.
A few AAP leaders have also expressed disappointment over the party leadership's failure to tie-up with likeminded political outfits.
"It would have been better if our leadership had focused on one or two Assembly segments instead of announcing candidates for 18 constituencies," says one of the AAP candidates on a condition of anonymity.
However, the AAP state convener said the party's campaign would gain momentum after filing the nominations. "Our leader Arvind Kejriwal will participate in the rally to be taken out on the day of filing nominations. As of now, we are receiving good feedback and support from the public. If the goodwill of people is converted into votes, nothing will stop AAP from entering the Karnataka state Assembly. For that to happen, we have to wait till the election results are announced," he said.
AAP, which won Delhi in 2015 with a thumping majority — 67 of 70 legislative seats — lost the plot somewhere down the line. Its attempts to make inroads into other states have only been disappointing. It contested and lost polls in Goa, Punjab (notably, it won 20 seats there), and Gujarat. It contested six seats in Meghalaya and three in Nagaland, losing eight of them.
Undeterred, the party intends to contest polls in Karnataka, Madhya Pradesh, Rajasthan, and Chhattisgarh this year. The party has courted many controversies, the latest being party president Arvind Kejriwal having to apologise to BJP leader Nitin Gadkari and Congress leader Kapil Sibal's son Amit for making unverified allegations of corruption against them.
AAP is free to test the political waters in Karnataka again, but the outcome is expected to be anyone's guess.
The author is a Bengaluru-based freelance journalist and a member of 101Reporters.com, a pan-India network of grassroots reporters.
India
Arvind Kejriwal said he didn't want to defeat anyone in politics but sought to make India the number one country in the world
Politics
AAP's Rajesh Sharma said discussions were held with stakeholders concerned on 14 May following which it was decided that a membership drive would be initiated
Politics
Addressing a rally in Rajkot city, Arvind Kejriwal accused the BJP of "failing" on education, health and employment fronts in Gujarat during its long rule in the state