Karnataka polls a test for NA Haris' political clout as rivals corner Congress MLA over son's drunken brawl, empty promises
It remains to be seen if son Mohammed Nalapad Haris's drunken brawl will prove to be a stumbling block for Congress MLA NA Haris or will his political clout outweigh the anger against the MLA during this upcoming Karnakata Assembly election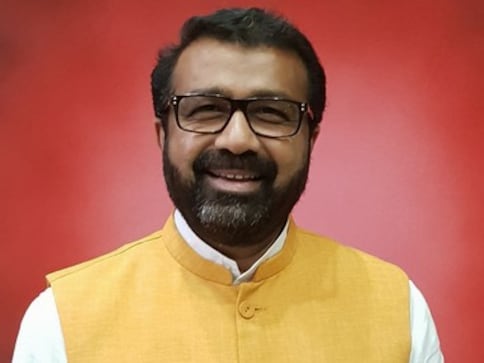 Bengaluru: As Karnataka goes to polls on 12 May, the ruling party Congress is battling a host of issues among its top leaders. One of them being the recent arrest of the son of Shantinagar's MLA NA Haris in an assault case.
Mohammed Nalapad Haris, the former general secretary of the Bengaluru city's Youth Congress, was arrested last month for brutally assaulting 24-year-old Vidvat, son of a prominent businessman on 17 February. Nalapad's bail was rejected multiple times by a Bengaluru court.
While NA Haris' rivals are cashing in on the opportunity to bring down his chances of getting re-elected in the upcoming Assembly elections, the voters have mixed voices.
Will the son's misdeeds cast no effects on father's candidature?
The Karnataka Congress party officially reacted by removing Nalapad from his post of general secretary of Youth Congress. But this has in no way damaged two-time MLA NA Haris' chance of contesting again from Shantinagar constituency, says party cadres.
Squashing rumours surrounding his prospects of contesting in the upcoming elections NA Haris said, "As far as election is considered, I am contesting from Congress (sic)".
Responding to a question on his opposition, the MLA stated that he shouldn't be targeted and added that there are several other people in politics whose children, family, and even themselves are embroiled in worse cases. Confidently expressing his constituency's belief in him, NA Haris said, "My people are with me. I am working 24x7 for them."
This belief partly stands supported by a certain section of Shantinagar residents who don't seem perturbed by the recent turn of events involving his son.  But there are a few who believe that there is a lot that needs improvement in the area and they are looking for a change. These residents believe that due to corruption, empty promises and use of muscle power, NA Haris does not deserve the post.
Dr Ronak Raheja, a resident of Shantinagar, expressing his disapproval, said, "Shantinagar is one of the most centralised constituencies located in Bengaluru and NA Haris has already ruled over it for two terms. His son was always aggressive and we have known him personally. Although his son's activities shouldn't be linked to him, I honestly feel Shantinagar can be developed much more. And, if the opposition party can promise a better development, it would be great. NA Haris is portrayed as a very kind and nice individual, and I'm not sure if we should blame his associates or expect him to man up and take responsibility for them."
The awareness level amongst the constituency's voters is very high. And even the youth and labourers from the area have expressed their disappointment towards NA Haris and his work.
Aamir Khan, a final year MBA student, said, "Firstly, a leader primarily must take control of his constituency's problems from day one of taking charge and not according to their convenience. NA Haris has undertaken development work, but there are many areas that still require immediate attention."
"When elections are around the corner, suddenly those (ignored) areas start getting repairs. As an MLA of the constituency, isn't it his job to ensure uniformity and a deadline for the work? Roads, drains or potholes, why to make a gimmick when headed towards elections?" asks Khan.
Will past victories repeat history again?
Appreciation for NA Haris' work in the Shantinagar Assembly constituency is not just flummery, especially given his two-time victory in the 2008 and 2013 Karnataka state Assembly elections. NA Haris defeated his opponent Vasudev Murthy of the JD(S) during the 2013 state elections by a staggering 20,205 votes. This was a repeat of his 2008 Assembly Elections when he had defeated BJP's DU Mallikarjuna by 13,797 votes.
Year
Constituency
Winner
Party
Votes
Trailing candidate
Party
Votes
2013
Shantinagar
NA Haris
INC
54,342
K. Vasudeva Murthy
JD(S)
34,137
2008
Shantinagar
NA Haris
INC
42,423
D.U Mallikarjuna
BJP
28,626
Source: www.electionsindia.com
Analysis of the two victories and the victory margins reflect that NA Haris share a much deeper relationship with the people of his constituency. His popularity as a two- time MLA is a factor that cannot be ignored or understated regardless of his son's tactics. His past victories spell a great deal of confidence that exists amongst the people of Shantinagar regarding their MLA and his capabilities.
Whether he will recreate the magic of the past two terms during this election is tough to say, but it will still be interesting to see if JD(S) candidate Vasudev Murthy be able to give MLA NA Haris a tougher fight than 2013, or will Haris hit a hattrick with a third win. Besides, AAP also has fielded a candidate from Shantinagar, former IAS officer Renuka Vishwanathan, who has left no stone unturned in the past few months to reach out to the people of the constituency.
Viswanathan is of the opinion that the assault incident involving Nalapad has many disturbing aspects.
"The media has reported that this is not the first occasion when such an incident has happened. This is, however, the first time that the police has acted. Voters of the constituency are beginning to ask: Why inaction earlier and why action now? Does this have anything to do with his father's powerful position?"
"Don't the elected representatives have a responsibility to ensure that laws passed in a state Assembly and the Parliament by legislators like him are always enforced strictly and without fear or favour for all citizens? Has the Shantinagar MLA met these requirements?" she questions.
As the elections are nearing, it remains to be seen is if the Nalapad incident will prove to be a stumbling block for NA Haris or will his political clout outweigh the anger against the MLA during this upcoming state election?
The author is a member of The NewsCart, a Bengaluru-based media startup
also read
World
Amid efforts back home to galvanise the rival political forces against the BJP government at the Centre with an eye on next year's Lok Sabha elections, Congress leader Rahul Gandhi on Thursday said the Opposition in India was "pretty well united"
India
Bangalore is infamous for its traffic trails and long queues. During one such traffic queues, a woman captured a short clip of a dog relaxing on an auto driver's lap. The clip gained views after it went viral on the Internet.
India
Bengaluru's Commissioner for Road Transport and Safety, SN Siddaramappa, has ordered the Regional Transport Office (RTO) to issue a notice against Uber against high-priced rental services