Karnataka poll dates announced by EC: Answer to who will win state Assembly polls may lie in its electoral history
BJP was leading in 132 assembly segments of Karnataka, comfortable majority out of 224 seats.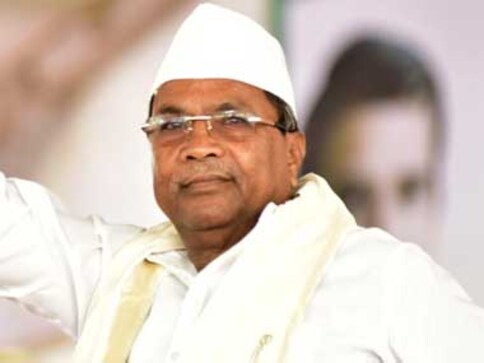 The Election Commission of India announced the dates of the much-awaited Karnataka Assembly election on Tuesday. With this, the electioneering season in the state has reached heightened proportions. While BJP chief Amit Shah provided entertainment to the heated campaign when he "mistakenly" called BS Yeddyurappa (BJP's chief ministerial candidate) corrupt, Deve Gowda reached out to Congress to have a pre-poll alliance to negate its campaign that JDS is being funded by the RSS. The million dollar question on everybody's mind is: Who will win Karnataka?
Opinion polls suggest a tight contest. While Congress is banking on Siddaramaiah's leadership to sail it through consolidation of AHINDA (Kannada acronym for minorities, backward classes and Dalits) votes, BJP is banking on the LIBRA (Lingayat plus Brahmins) votes and popularity of Prime Minister Narendra Modi. JDS is praying for a repeat of 2004.
BJP bagged 43.4 percent vote share, Congress was not far behind with 41.2 percent and JDS a distant third with 11.1 percent in 2014 Lok Sabha elections in the state. BJP was leading in 132 assembly segments of Karnataka, comfortable majority out of 224 seats. Congress was leading in 77 and JDS in 15. The vote shares of both Congress and BJP are expected to reduce as regional player JDS is expected to improve upon its 2014 performance due to local factors. The last any party received more than 40% vote share was Congress in 1999.
If one needs to ask the question who will win Karnataka in 2018, the answer lies in history of elections in the state and the Centre. As Mark Twain puts it, "History doesn't repeat itself, but it does rhyme." Aldous Huxley had said, "That men do not learn very much from the lessons of history is the most important of all the lessons that history has to teach."
There are some clear trends visible with respect to these elections.
1. Trend of Winners of Lok Sabha and State Elections
An analysis of pair of eight Lok Sabha (LS) and Vidhan Sabha (VS) elections since 1977 reveal interesting trends. The year 1977 is important because before that state was a fiefdom of Congress. In six of these pair of elections from 1977 till 1999, party which won nationally in Lok Sabha elections or formed government at the Centre, lost in the subsequent Vidhan Sabha elections in state.
In 1977, while Janata Party formed government at the center uprooting Indira, Congress won the subsequent state elections in 1978. In 1999, elections to the state and centre were held simultaneously, while NDA won the Lok Sabha polls, Congress emerged victorious in state elections. In 2004, this trend was broken, a hung Parliament as well as hung assembly situation emerged both at the centre and in the state. Congress led governments were formed both at the centre and in the state with a power sharing arrangement with JDS. In 2009, Congress won in Lok Sabha elections as well as in subsequent state elections held in 2013.
Winners of Lok Sabha versus Vidhan Sabha elections
From an earlier trend of different parties winning central and state elections, we have now moved to the same party winning both Lok Sabha elections and Vidhan Sabha elections in Karnataka. Will BJP benefit from this recent reversal in trends due to its victory in Lok Sabha 2014 polls?
2. Trend of people of state throwing out incumbent governments
Since 1985, the state has never re-elected the incumbent party. From 1985 to 1999 the power oscillated between Janata Dal constituents and Congress party. The trend was broken in 2004 when people gave a hung verdict. In 2008, BJP won in the state for the first time overthrowing the Congress-JDS rule. In 2013 Congress made a comeback due to split within BJP removing the incumbent government from power. The trend favours BJP. Will it witness a reversal like in Punjab in 2012 and Tamil Nadu in 2016?
Party winning state elections (1985-2013)
3. Karnataka does not pick the same chief minister since Ramakrishna Hegde in 1985
Power changes hands at the end of every five years in Karnataka. No chief minister has returned to power in Karnataka since Ramakrishna Hegde in 1985. Can Siddaramaiah break this trend?
4. No chief minister has completed a full five-year term, except Siddaramaiah
Recently, Siddaramaiah became the first chief minister to complete full five-year term in 40 years in Karnataka's history. The feat was last achieved by Devraj Urs in 1977. He has already bucked this trend.
5. Trend of BJP losing vote share and leads in assembly segments in most elections after Lok Sabha polls
BJP has lost vote share in 14 states out of 20 where elections have been held. However, it still went on to win 9 of these 14 states. On an average BJP has lost 23.8% of vote share it received in Lok Sabha elections in subsequent state elections. 6 states where its vote share increased has been excluded from analysis. This means party's Lok Sabha vote share of 43.4% could decline to 33.8% in 2018 state elections going purely by the trend.
Not only has BJP lost vote share it has also lost the leads it managed in these 14 states in subsequent state elections. Average loss is to the tune of 30% of assembly segments. This shows that lead which BJP enjoyed in 132 assembly seats in Karnataka in 2014 could reduce to 93 (20 short of half way mark).
BJP Vote Share in LS 2014 versus State Elections
BJP Seat Tally in LS 2014 versus State Elections
6. Trend of Congress losing vote share, but improving  its leads in most elections after Lok Sabha polls
Congress like BJP too has lost votes in many states after Lok Sabha elections. On an average it has recorded a decline of 17.6 percent of vote share received in Lok Sabha elections in subsequent state elections. Seven states where its vote share increased and states in the North East have been excluded from analysis. This means party's Lok Sabha vote share of 41.2 percent in Karnataka could decline to 33.9 percent in 2018 state elections going purely by the trends. However, while BJP hasn't been able to maintain its assembly leads, Congress has gained 9 percent seats in these states vis-à-vis its Lok Sabha leads. This shows that lead which Congress enjoyed in 77 assembly seats could increase to 84 (30 short of half way mark).
Deve Gowda's JDS on an average has score 1.5 times its Lok Sabha lead position in assembly elections. Going by this trend it is expected to win in 23 seats.
So who will emerge victorious?
The first two trends, the party which emerged victorious in Lok Sabha elections subsequently goes on to win the state elections and people of the state throw out the incumbent government every five years, favour the BJP. While no chief minister has returned to power since 1985, Siddaramaiah has already bucked another trend, of lasting a full term, first chief minister to do so in 40 years, favouring the Congress party.
After, adjusting for loss of vote share as discussed above, both BJP and INC remain tied at 34 percent vote share currently, highlighting a neck and neck situation. While the parties are expected to share 200 seats between them as shown below, BJP and Congress, whichever party, wins maximum of the balance 24 remaining seats will emerge victorious or emerge as the single largest party in these polls.
It all boils down to what extent, BJP and Congress, are able to maintain their vote share of Lok Sabha elections 2014. Another crucial factor is how JDS performs and makes a bigger dent into vote bank of which party.
Source: www.politicalbaaba.wordpress.com
To conclude, the end result of Karnataka will be a complex interplay of the above historical trends and which trend plays out a more prominent role than the others.
The author is a former corporate and investment banker. He is co-founder of LoudST and tweets at @politicalbaaba
Find latest and upcoming tech gadgets online on Tech2 Gadgets. Get technology news, gadgets reviews & ratings. Popular gadgets including laptop, tablet and mobile specifications, features, prices, comparison.
Politics
Targeting the RJD, the BJP president said those who rose to power drawing upon the legacy of Jayaprakash Narayan have ended up joining hands with the very Congress party he opposed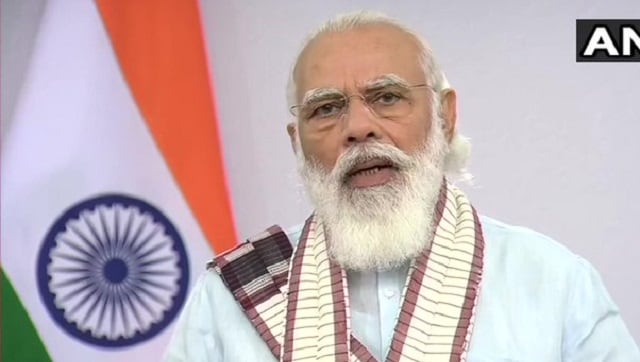 India
Acknowledging that the country has come a long way in the fight against the pandemic since the 'Janata Curfew' in March, Modi said that India has been more successful in saving the lives of its citizens than more prosperous countries.
Politics
Modi and Gandhi kicked off their campaign in battleground Bihar on Friday and went for each other's jugular over the Chinese intrusion in Ladakh, both crying "insult" to soldiers and their families