Karnataka political drama shows that coalition govt is more accountable than 'stable' single-party rule
Common sense assumptions that single party governments will be more suited to governing effectively are actually very misplaced. While it's most certainly true that there will be expediency in the making of decisions but is that even a good thing?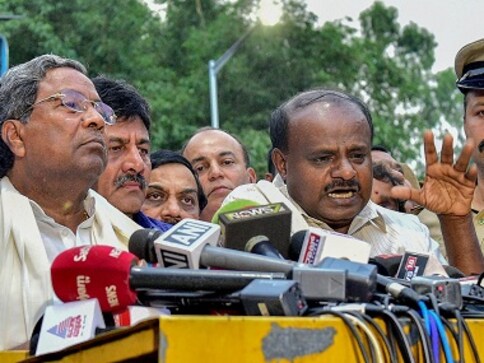 By Taruni Kumar
All we want is a stable government, no? One that is unlikely to topple because of a misplaced shove in the middle of a heated debate? So common sense dictates, this stable government must be made of as few dissenting players as possible, so ideally, one party. But the Karnataka drama is what one gets when one prizes simple majorities and 'stability' over an admittedly shakier coalition.
As the 16 May headlines on the front pages of The Times of India and The Telegraph declared, Karnataka's 'nataka' has been on in full swing after counting day. Opinions are split about whether the elections yielded a clear winner or not. While the BJP fell short of the 112-seat mark to get the clear majority with only a 104 seats won, Congress and JD(S) combined forces in the aftermath of the counting to get the combined support of 117 MLAs, technically making them the first ones past the post.
But but but, how does this matter when one has contacts? In the time-honoured tradition of 'bhai hi bhai ke kaam aata hai', Karnataka's governor Vajubhai Vala invited Narendrabhai and Amitbhai's party to form the government and gave them 15 days to prove their majority while the Congress and JD(S) simmer on the sidelines holding on to the 117 signatures they already had.
But, they're the majority party, you say? So, they should be given the chance. Correct? Not correct. First, the BJP won the maximum number of seats, yes, but was behind the Congress party in terms of the popular vote. BJP's total vote share was 36 percent while the Congress' was 38 percent. JD(S) had an 18 percent vote share. Now in the particular electoral framework that India uses, this means nothing as a majority is calculated based on the total number of seats one wins and not the total number of votes one gets. But when the party that loses gets more votes than the party that won, the argument of black and white winners and losers in the electoral games begins to lose some weight.
Second, if the logic was always the same, ie, the party that wins the most seats should be invited to form government first, then the invites offered to BJP to form governments in Goa, Manipur and Meghalaya come under some serious scrutiny. While it was invited first to form government, the BJP had not emerged as the majority party in those elections.
So, how is this happening, you ask? Simple. Power begets power. When the governor of Karnataka is a BJP man, as is the President of India and the governors of the aforementioned states — before they went on to occupy the constitutional posts, it becomes exceedingly evident that sab ghar ki hi baat hai. And if you're wondering, yes, Goa's governor Mridula Sinha, Manipur's then governor Najma Heptulla, and Meghalaya's governor Ganga Prasad are all BJP folks as well. So it comes as no surprise that in those three states, the party got an invite despite not winning the largest number of seats and in Karnataka, it was invited because it did, in fact, win the highest number of seats. The BJP wins even when it loses because the party has people in all the right places.
That's as stable as stable gets. There's, thus, little chance of in-fighting or toppling of a BJP-led government because of a disagreement. But then there's also little chance of this particular kind of government feeling any fear about its own future either. A government that exists without fear is one that exists without the need to introspect or even listen to the voters that elected it (or perhaps didn't as the case may be).
Right now, the BJP is in control of everything. The Centre, most of the states, at every level of government and that's a scary thought. Because an elected representative will listen only when a election scares them  - and not much scares a party that has friends in all the high places and enough bags of money to ensure that even non-friends cooperate when required.
For once, it's worth asking, "What is even the point of voting, macha?"
Common sense assumptions that single party governments will be more suited to governing effectively are actually very misplaced. While it's most certainly true that there will be expediency in the making of decisions but is that even a good thing? For example, on 13 March 2018, the Lok Sabha passed the funding demands from 99 Indian government ministries and departments, the Finance Bill, 2018, the Appropriation Bill, 2018 and 218 amendments. All without debate. Despite protest from the Opposition members of Parliament, Lok Sabha Speaker Sumitra Mahajan (also from the BJP) used a procedure called the 'guillotine' which allows her to pass grants without discussion. It's also an aptly named tool to slaughter democratic processes.
And when it comes to not having any ears to the voices of the voters, here's a fun fact. The Finance Ministry rejected the highest number of RTI applications received by it during the year 2016-17. Yup, that's when demonetisation was implemented. The government chose to not be accountable, because it could afford to do so.
In 2017, former RBI governor Yaga Venugopal Reddy said that coalition governments in India had produced better economic growth rates than a strong majority government. In fact, India's first set of economic reforms in the early 1990s came from a minority government led by PV Narasimha Rao. But when the government got a majority, these reforms came to a standstill. It's simple, really. When there is sustained competition, politicians and governments must work together and make the extra effort to come out on top in the next election. But political stability only works for those who already have privilege:  The upper class (which in India also means upper caste) elite who are fine with nothing really changing as long as their roads are free of potholes because the status quo suits them.
Coalition politics may be deemed unstable but it adds accountability. A government that must negotiate at every step of the way and at every turn to ensure its own survival while also making sure that it doesn't lose its voter base for the next election is one that must put thought into its every move. The multiple parties that make it up all have different voter bases, the needs of which must be met. So they must listen to themselves as well as the Opposition. But at the moment, everyone seems to be listening only to the BJP.
The Ladies Finger (TLF) is a leading online women's magazine delivering fresh and witty perspectives on politics, culture, health, sex, work and everything in between.
Politics
...They are talking about Rahul Gandhi's T-shirt while they themselves wear sunglasses of Rs 2.5 lakh and muffler of Rs 80,000. The price of the muffler which the home minister wears is Rs 80,000," Gehlot told reporters in Churu.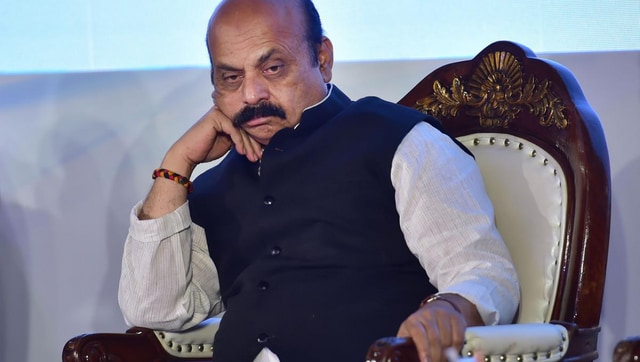 Politics
Besides running the PayCM campaign against the Bharatiya Janata Party, Congress in Karnataka has been targetting BJP ministers who have allegedly been part of scams
India
Bommai said that the ultimate truth will always triumph and the attitude of talking without any evidence will not last long