Karnataka minister DK Shivakumar accuses BJP of trying to fuel separatist sentiments
Karnataka water resources minister DK Shivakumar on Saturday accused BJP of trying to fuel separatist sentiments.
Bengaluru: Karnataka water resources minister DK Shivakumar on Saturday accused BJP of trying to fuel separatist sentiments, as he termed the demand for separate north Karnataka state as a "conspiracy" for political gains.
The senior Congress leader also said the coalition government was committed for the all round development of "akhanda Karnataka" (united Karnataka).
"There is no question of Congress or JD(S) supportingseparate state demand, it is united Karnataka."
"BJP is trying to do it. I appeal....this is a progressive state, the statecommands respect at the national and international level," Shivakumar said.
Speaking to reporters in Bengaluru, he said "Some people for political gains are speaking about it as they are getting opportunity to speak in front of media. It is a conspiracy to divide the state.I condemn it."
Shivakumar's comments comes a day after BJP MLA Sriramulu backed those demanding separate statehood for North Karnataka, but subsequently retracted,saying he never supported division of the state.
A day-long bandh has been called by some outfits in 13districts of north Karnataka on August 2 demanding statehood or the region, alleging discrimination by successive governments towards it.
Shivakumar said some BJP leaders from Belagavi had earlier spoken about separate state, which was condemned.
The minister came to Kumaraswamy's defence over his allegedremarks questioning people and farmers of north Karnataka for not voting his party, by saying "the chief minister was analysing about where JD(S) did not get votes."
"Whether it is budget or programmes for the poor, it is for united Karnataka. This coalition government is for the all round development of the state and we will work together for it," he added.
Accusing BJP of viewing things with "jaundiced eyes," Shivakumar dubbed BJP's ongoing padayatra (march) demanding complete waiver of all farm loans as a move aimed at "misleading" the people.
Claiming that outsiders and not real farmers were part of the march, he said "just by wrapping themselves with green towel, people cannot become farmers."
BJP is on a three-day padayatra from Ramanagaram district to Bengaluru since Thursday, demanding waiver of all farm loans.
Find latest and upcoming tech gadgets online on Tech2 Gadgets. Get technology news, gadgets reviews & ratings. Popular gadgets including laptop, tablet and mobile specifications, features, prices, comparison.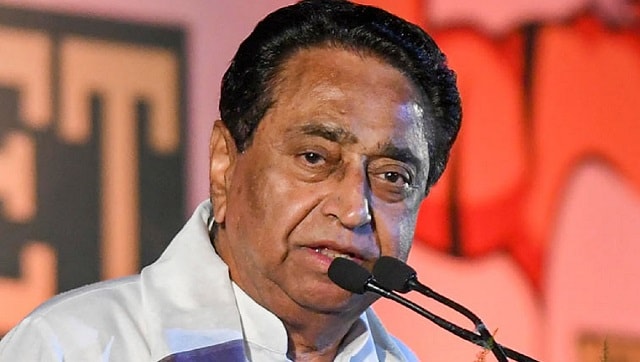 Politics
Nath is facing flak from the ruling party for referring to minister Imarti Devi as "item" during a campaign speech for Assembly by-election.
Politics
Congress spokesperson Abhishek Singhvi said that unlike General Dyer who was a foreigner and represented a colonial power, the Munger firing shows cruelty "against our own people by our own people"
India
'Like the decisions on Ram Mandir and Article 370, the prime minister has decided when there would be war with Pakistan and China,' he is heard saying in a video clip on social media