Karnataka Election Results: Numbers prove BJP won the Muslim and SC/ST vote, Lingayat move backfired on Congress
While the broad mandate shows anti-incumbency against the Siddaramaiah government in Karnataka, there are various contours of the verdict. Here are a few major talking points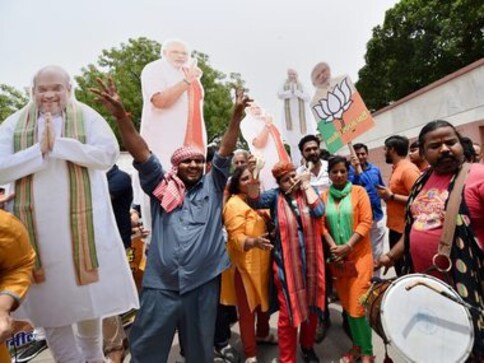 As predicted by most exit polls, it's a hung Assembly in Karnataka with no party claiming absolute majority. The Bharatiya Janata Party (BJP) has emerged single largest party with 104 seats, but is seven short of a majority. Congress with 78 seats and Janata Dal (Secular) with 38 swiftly moved to form an anti-BJP post-poll alliance and staked claim to form government.
The state is witnessing the same "jod-tod" politics as did during 2004-2008 when no party managed to secure a clear majority. The ball is now in the governor's court as to who he calls to have first shot at government formation. The party called first will have an edge.
But while the broad mandate shows anti-incumbency against the Siddaramaiah government, there are various contours of the verdict. Here are a few major talking points:
Congress retains Bengaluru as urban voters express displeasure with BJP:
Karnataka is a land of diversity and has six mini states within its region: Central Karnataka, coastal Karnataka, greater Bengaluru, Hyderabad Karnataka, Bombay Karnataka and Old Mysore. And while BJP gained in seat tally across the six regions, the Congress maintained its lead in the Bengaluru region (15 seats against BJP's 11). This is strange given that BJP is considered very strong in urban areas. The voter turnout in Bengaluru was also lower than the state average, at 50 percent against the state average of 72 percent. It's possible that the urban voters are getting disillusioned with the BJP and didn't turn up to vote at all. Rising fuel prices, no significant tax breaks, a bleak employment scenario, etc. are only adding to their apathy.
BJP gains in Muslim-dominated areas, polarisation at play:
There are 33 seats in Karnataka which have a Muslim population of more than 15 percent. The BJP's tally in these seats rose from six to 15. Two things have worked for the BJP: A consolidation of Hindu votes in the party's favour cutting across caste lines, and especially in seats like Muddebihal, a split of the minority votes between Congress and JD(S), which helped the saffron party.
| | | |
| --- | --- | --- |
| Minority seats | 2013 | 2018 |
| Congress | 19 | 15 |
| BJP | 6 | 15 |
| JD(S) | 5 | 3 |
| Others | 4 | 0 |
BJP makes big dent in SC/ST seats despite SC-ST Atrocties Act fiasco:
There are 64 seats in Karnataka which have a Scheduled Caste population of more than 15 percent. The BJP's tally in these seats rose from 11 to 22. There are 29 seats with a significant Scheduled Tribe population (there are a few overlapping constituencies), where the BJP improved its tally from six in 2013 to nine in 2018.

This is intriguing given the fact that there were massive protests led by Dalit groups against the BJP's perceived inaction following the Supreme Court order related to SC-ST Atrocities Act. Also, alleged atrocities against Dalits in several BJP-ruled states had given rise to a feeling of anger among Dalits against the party.
But two things have worked in favour for BJP: One is the return of BSRCP and KJP into the party fold. BSRCP's Sriramulu is an influential ST leader who the party indirectly projected as deputy chief minister. And secondly, BJP seems to have been successful in gaining advantage of the discontent brewing in the Left faction (Madigas), over cornering of various welfare programmes by the right wing (Holeyas)
| | | |
| --- | --- | --- |
| Scheduled Caste seats | 2013 | 2018 |
| Congress | 36 | 26 |
| BJP | 11 | 22 |
| JD(S) | 14 | 15 |
| Others | 3 | 1 |
Corruption not an issue in Indian politics; mining belt seats return to BJP:
The iron ore belt consists of 26 seats in Bellary and the adjoining districts. The infamous Reddy brothers and the alleged mining scam cost BS Yeddyurappa the chief minister's post in August 2011. The party was routed in this area in 2013 as BJP votes split between KJP and BSRCP candidates. However, with the return of the Reddy brothers to the fold, the party has regained its dominance in the region, winning 15 of the 26 seats this time.
The Congress made corruption by the Reddy brothers a big issue to try and negate the "10 percent commission government" charge levelled against it by Narendra Modi, but this hasn't evidently gone in its favour.
| | | |
| --- | --- | --- |
| Mining seats | 2013 | 2018 |
| Congress | 18 | 11 |
| BJP | 4 | 15 |
| JD(S) | 3 | 0 |
| Others | 1 | 0 |
Not as close an election as predicted:
While the elections have been declared as "waveless" and were very keenly contested, with many seats throwing up a triangular battle, the results show otherwise. Only 29 seats were won by a victory margin of less than 5,000 votes, 40 percent less than the corresponding figure for 2013. Far more seats were won by a margin of more than 20,000 votes.
| | | |
| --- | --- | --- |
| Margin of victory | 2013 | 2018 |
| < 5,000 votes | 49 | 29 |
| > 20,000 votes | 76 | 78 |
Lingayat issue backfires for Congress, BJP returns to 2008 tally:
This is one of the biggest stories of the 2018 verdict. Chief Minister Siddaramaiah banked on splitting the Lingayat vote by granting them separate religion status. This seemed to have been a masterstroke initially, but as elections approached, the issue died down. Clearly, Siddaramaiah saw it coming and wanted to get additional votes by making a dent into the BJP stronghold. The results show BJP has done phenomenally well in Lingayat-dominated seats, bagging a majority of these seats and even managing to repeat its 2008 performance. BS Yeddyurappa too has maintained his position as the tallest leader of the community. BJP's tally in Lingayat-dominated seats account for more than one-third of the party's total tally.
| | | | |
| --- | --- | --- | --- |
| Lingayat seats | 2008 | 2013 | 2018 |
| Congress | 25 | 47 | 21 |
| BJP | 38 | 11 | 38 |
| JD(S) | 5 | 11 | 10 |
| Others | 2 | 1 | 1 |
Agri distress/farm loan waiver helps BJP:
Karnataka saw the third highest farmer suicides in the country; 3,515 farmers committed suicide in the state between April 2013 and November 2017. Farmers were unhappy with the failure of the Siddaramaiah government to compensate them adequately after severe droughts. The results show that BJP's promise of a farm loan waiver helped it galvanise this segment of voters who account for more than 50 percent of the state's workforce. BJP almost doubled its tally in seats affected by severe drought.
| | | |
| --- | --- | --- |
| Drought-hit seats | 2013 | 2018 |
| Congress | 40 | 25 |
| BJP | 18 | 34 |
| JD(S) | 14 | 14 |
| Others | 2 | 1 |
Cauvery verdict doesn't help Congress, JD(S) leads in affected seats:
In February 2018, the Supreme Court increased Karnataka's entitlement to Cauvery river water by 14.75 tmcft, passing its judgment in a 126-year-old dispute. Congress claimed credit for this and hoped it would benefit the party electorally. However, contrary to expectations, Congress received a drubbing in constituencies that fall in the Cauvery river basin areas. More than 80 percent of these seats are in the Old Mysore region, which is a Vokkaliga stronghold. JD(S) bettered its performance in these seats. In Mandya, the centre of the raging Cauvery debate, the JD(S) candidate won comfortably.
| | | |
| --- | --- | --- |
| Cauvery dispute affected seats | 2013 | 2018 |
| Congress | 24 | 11 |
| BJP | 3 | 11 |
| JD(S) | 20 | 27 |
| Others | 2 | 0 |
Independents fall to their lowest tally:
Smaller parties and Independent candidates have had a sizeable influence in Karnataka politics historically. However, in 2018, their tally has been reduced to just two seats, as against 12 in 2013. Their lowest tally before 2018 was six seats in 2008. They have also recorded the lowest vote share in 2018, of 6.5 percent, as against the previous low of 8.6 percent in 1978. This is partly because most of the influential Independent candidates have joined other parties. Also, people are increasingly voting on the basis of party and leadership, not on basis of candidate alone.
History repeats, but turnout and NOTA trends hold:
The state has lived up to its reputation of throwing out incumbent governments. The turnout recorded in Karnataka was the highest ever at 72.36 percent. Usually higher turnout denotes people's mood to overthrow the incumbent. Out of 12 big states which went to polls after the 2014 Lok Sabha elections, eight state governments have been voted out, and seven of them recorded a higher voting percentage.
Moreover, the NOTA (none of the above) option was chosen by less than 1 percent of the electorate. An analysis of the same 12 states shows that higher NOTA (in the range of 1.5 percent to 2 percent) helps the incumbent, otherwise helps the challenging party.
To sum up, a myriad factors helped BJP emerge as the single largest party in Karnataka. Different regions and communities displayed different voting trends, and it will now be intense deliberation and negotiation that will determine government formation.
Data sourced from The Times of India, and adjusted wherever required to enable better comparison. For example, KJP and BSRCP seats have been included within BJP, while The Times of India considers them 'Others'
Politics
Earlier on Saturday, the home ministry reduced Supriyo's security category from the 'Z' to 'Y' category
Politics
Addressing the foundation day of the All India Mahila Congress, Gandhi said that the ideology of the Congress was completely opposite of the BJP-RSS and only one of the two ideologies can rule the country.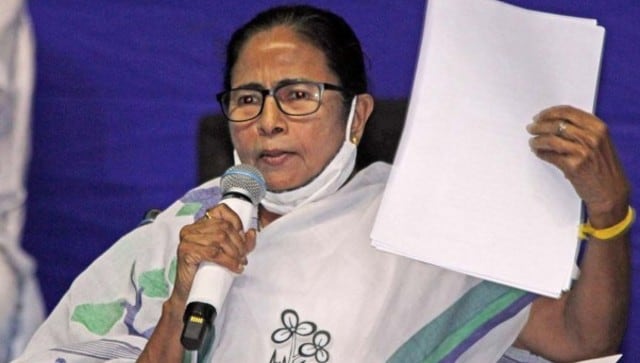 Politics
The Ministry of External Affairs in a one-line communique, which reached the secretariat during the day said the "event is not commensurate for (attendance at) the level of the chief minister," a secretariat official said.