Karnataka polls: Congress, BJP bank on booth level campaigning to win as voters get set to elect new govt
For both the Congress and the BJP, the time of their leaders' rallies and speeches are over. All attention now is on the efficacy of the booth-level workers of both parties covering the 56,000 polling booths in the state, approximately 220 booths per constituency.
Bengaluru: There comes a tide in the affairs of a party which taken at the flood leads to fame, to paraphrase the lines of a famous poet. For the two main contestants in Karnataka, the tide is certainly here at last. The question is which of them will be able to ride it to fame. And how well prepared their ground-level cadre are to negotiate the fickle currents of the electorate's perceptions and choice as he confronts the electronic voting machine in the polling booth.
For both the Congress and the BJP, the time of their leaders' rallies and speeches are over. All attention now is on the efficacy of the booth-level workers of both parties covering the 56,000 polling booths in the state, approximately 220 booths per constituency.
Congress has strengthened its cadre at the booth level, having begun the process of forming booth-level committees one and a half years back. Their task is to meet neutral voters and convince them to vote for the Congress. Reporting to the block level president (there are two presidents for each constituency), each booth committee member is assigned to canvas 20-30 families in his locality, maintaining a written record of the details of each family -- one page per family and one notebook per booth, according to KPCC media coordinator AN Nataraj Gowda.
"All credit for energising the Congress cadre must go to KPCC president G Parameshwara," said general secretary SA Hussain, who played a key role in strengthening the party's booth level committees. "Parameshwara organised various programmes at the booth level across the state. Our cadre used to get activated only during election time. Now they are active all days. We have collected data on six lakh families through these booth committees."
The data includes the number of voters per family, occupation, phone numbers and party affiliation if any. "We also approach voters identified as supporters of rival parties, seeking their support for Congress by explaining the government's achievements and welfare schemes," Gowda said. The party has also roped in Youth Congress and National Students Union of India (NSUI) members to help out.
"We have appointed NSUI volunteers who are active on Facebook and Twitter for each booth under the Digital Youth programme which is active in all 56,000 booth committees," the KPCC media coordinator said. The objective is to promote the government's schemes through social media. "Our social media team prepares the material and the Digital Youths promote them at the booth level. We also increased the number of members in each booth committee from 10 to 14, including one woman, one or two from SC-ST community, one from backward classes," he said.
Gowda emphasised that the booth committee members and digital youth volunteers get no monetary benefits. "They are loyal Congress workers. Earlier we used to select people randomly for booth committees but now only voters of that particular booth are chosen. Their task is to ensure a majority for Congress in their respective polling booths," Gowda said.
BJP equally active
The BJP booth level workers too adopted a similar approach, with the RSS, VHP, Bajrang Dal and 14 other fringe groups having deployed their members, averaging eight-10 persons per booth.
"All constituencies may not have RSS or VHP or Bajrang Dal member in the booth level," said Ravindra Rai in Puttur in Mangaluru district. "In many places, it is BJP workers only like Mandya, Ramanagaram, Chamarajanagar, Malavalli, Maddur, Srirangapatnam and Nagamandala. Most other constituencies have an average of eight RSS workers and other Sangh Parivar members working at the booth level. They have mobilised leaders to visit the booths and had taken an active part in the preparation of district and taluk level manifestos."
Intensive work has been done in Chikamagalur, Shivamogga, Hassan, Chitradurga, Davangare, Ballari, Dakshina Kannada, Udupi and Uttara Kannada, where the contest is very close.
"Everything has happened in the last 15 days ever since Modi and Shah weaved their magic by their tours," said Mahendra Singh, a minister in the Yogi Adityanath government in Uttar Pradesh who had joined the BJP campaign in the Mangaluru area.
He was not a rare import. The party had brought in volunteers from Maharashtra, Madhya Pradesh, Chhattisgarh, Punjab, Delhi and Haryana to strengthen its ground level campaign. "Leaders of the RSS, VHP and Bajrang Dal, who have seen Modi's campaign in their respective states, have manned the control room at the district and state level," said Ramlakhan Mathur, an RSS pracharak from Madhya Pradesh.
Initially, it was not sure that RSS and other Sangh Parivar groups would take part in the campaign as not even one RSS name had been cleared by the state command. "We were peeved at the party choosing money bags over committed workers from RSS and other pro-Hindu organisations," said a senior RSS member in Mangaluru, Venkatesh Bhat. "We were expecting at least five such candidates. Satyajit Surathkal of Hindu Janajagruti Vedike was a frontrunner in Mangaluru North but was denied a ticket." But once Islamic groups like Social Democratic Party of India (SDPI) and Popular Front of India (PFI) gave their full support to Congress, "we felt we must support BJP with all our might", said Bhat.
Such is the intense communal polarisation that has happened in this already communally sensitive region in the last 15 days. Buntwal-based BJP leader, formerly with the RSS, admitted as much. "We are working towards a polarisation of votes," he said. "We know like in Buntwal, in many other places non-Hindus will not vote for BJP. The MLA here Ramanatha Rai who won five times said he wins only because of non-Hindus votes. So be it. We will make a Hindu leader the MLA. Things have come to that."
Other kinds of polarisation are happening in other regions of the state. That Modi's flurry of campaign rallies across the state since 1 May has made an impact is accepted by most. "Even in Gujarat, it was during the last 15 days that the trend shifted towards the BJP," said MS Rao, a well-known Kannada writer who had followed Modi's campaign there. "Many of us had given up hopes in many pockets especially in Saurashtra and Kutch, but once RSS and other Hindutva workers joined the campaign, things changed. Similarly, in Karnataka, the storm that the Congress has tried to whip up using Lingayat-Veerashaiva and Vokkaligga communities will turn out to be a storm in the teacup," he predicted.
The authors are freelance writers based out of Karnataka and members of 101Reporters.com, a pan-India network of grassroots reporters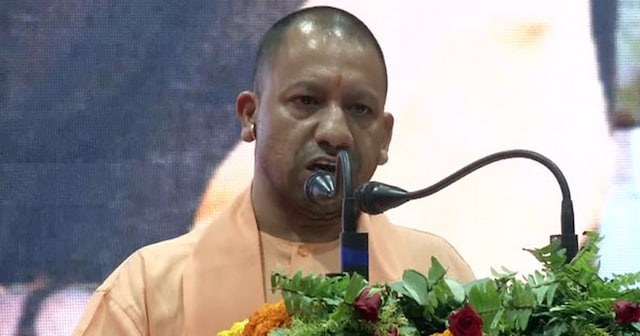 India
Kanpur Outer's SP Ashtbhuja Prasad Singh said a speeding bus hit a loader, which fell on the other side of the highway, while the bus also overturned and fell into a ditch
Politics
The newly-appointed RLD chief vowed that his party will not allow a communally polarised campaign to 'ruin' the Hindi heartland state in the run-up to the Assembly polls in 2022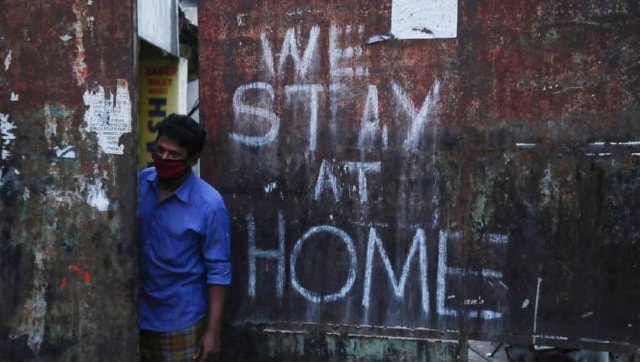 India
A maximum of five people are allowed at religious places, while 25 persons can attend wedding ceremonies or any function