Karnataka CM-designate HD Kumaraswamy to be sworn in on Wednesday at 12.30 pm, says JD(S)
Karnataka chief minister-designate HD Kumaraswamy will be sworn in on Wednesday, said JD(S) national secretary general Danish Ali.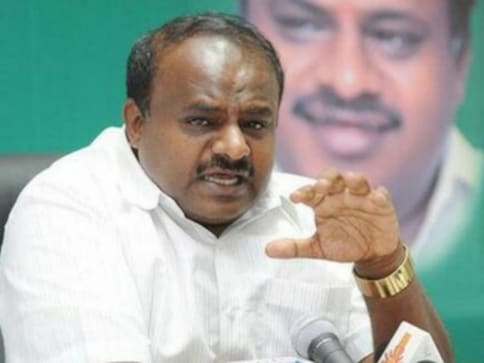 Karnataka chief minister-designate HD Kumaraswamy will be sworn-in on Wednesday at around 12.30 pm, said JD(S) national secretary general Danish Ali.
The Governor has invited HD Kumaraswamy to form the government. He will take the oath as the Chief Minister on Wednesday, May 23 at around 12:30pm: Danish Ali, National Secretary General, JD(S) #Karnataka pic.twitter.com/QJD5sWgHI3

— ANI (@ANI) May 19, 2018
The three-day-old BJP government in Karnataka collapsed on Saturday as Chief Minister BS Yeddyurappa quit minutes before he was to face a floor test to prove his contested majority in the hung Assembly, after which the JD(S)-Congress combine led by the regional party's chief Kumaraswamy was invited to take the reins of power.
Kumaraswamy, who became the chief minister for the first time in 2006 at the head of a JD(S)-BJP coalition, said the governor has given him 15 days to prove the majority, "but we will do it much before". He also thanked the Supreme Court for the "right directions".
The BJP put up a brave face after the resignation with Union minister Prakash Javadekar saying the party knows how to "respect democracy" while the Congress, the AAP and other Opposition parties said the saffron party's attempt to "subvert democracy" failed miserably. Javadekar also said the Congress was treating an electoral defeat as victory.
Union Parliamentary Affairs Minister Ananth Kumar claimed that the new government would not last long as it was an "unholy nexus."
The Congress, which finished second with 78 seats, moved swiftly and stitched an alliance with the 37-member JD(S), and even backed Kumaraswamy for chief ministership, plunging the state into a welter of confusion, with accusations of bribery and poaching flying thick and fast. The newly formed alliance has claimed support of 117 MLAs in the 224-member House with an effective strength of 221.
With inputs from PTI
Politics
Addressing the foundation day of the All India Mahila Congress, Gandhi said that the ideology of the Congress was completely opposite of the BJP-RSS and only one of the two ideologies can rule the country.
Politics
The tussle for the state in 2022 will see a quadrangular contest between the Congress, the Shiromani Akali Dal, the BJP and the AAP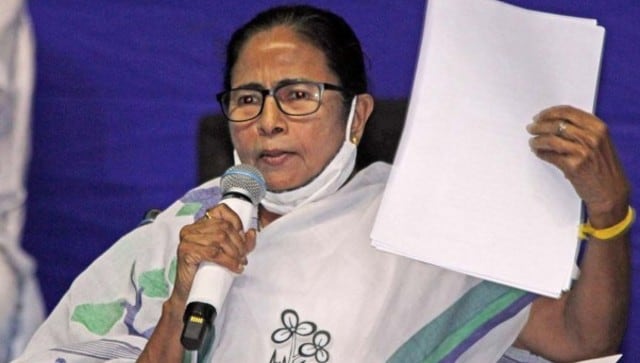 Politics
The Ministry of External Affairs in a one-line communique, which reached the secretariat during the day said the "event is not commensurate for (attendance at) the level of the chief minister," a secretariat official said.